When an applicant applies for your job posting, Humi will build an applicant profile for them and place them in the "Applied" job funnel (Recruiting > Job Posting > Funnel).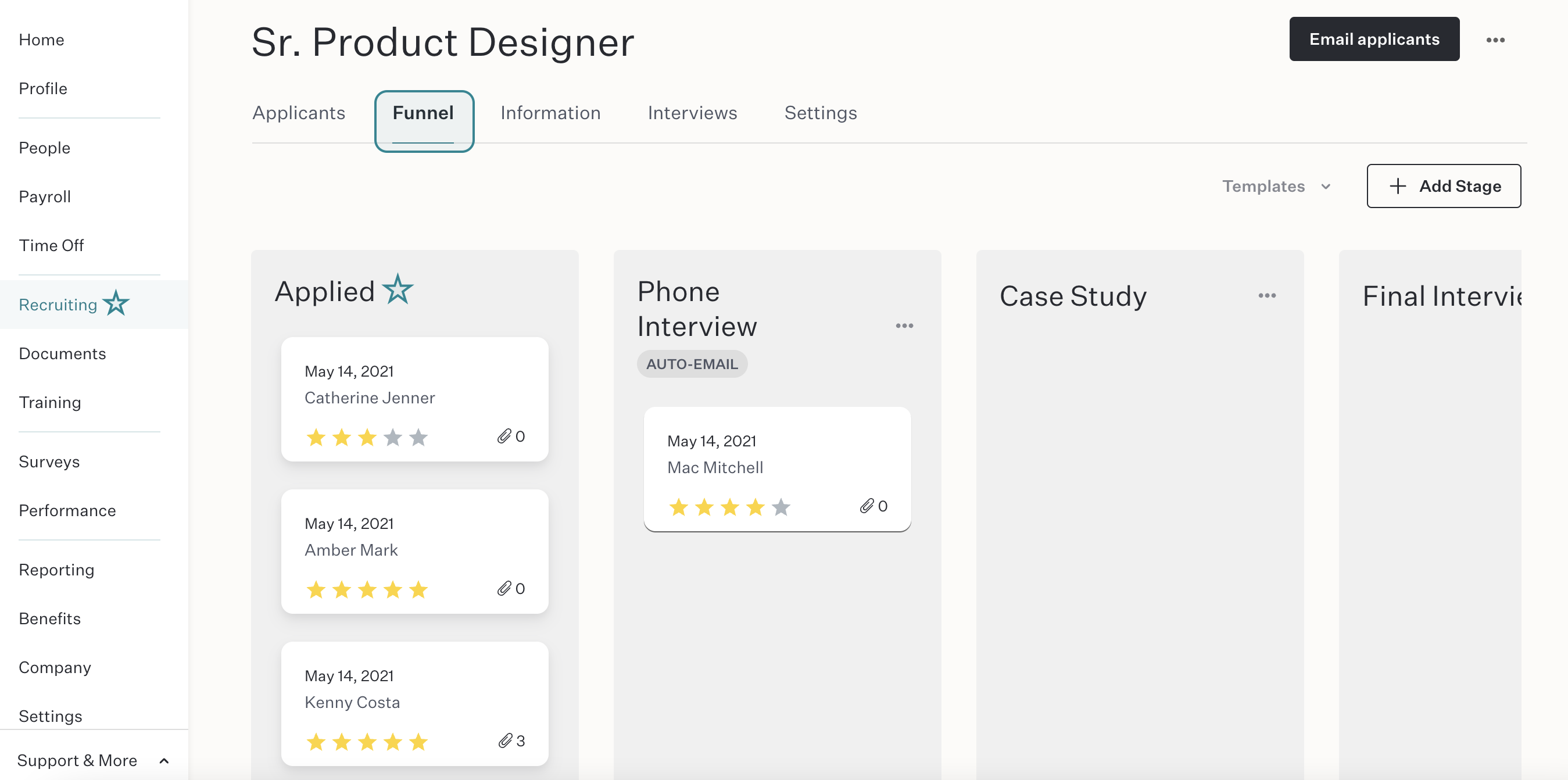 Note:
If an applicant applies through the job board and answers "No" to an auto-archiving question, they will be automatically "archived" and not added to the job funnel.
However, since they're archived and not deleted, you'll still see their applicant profile in your applicant directory (Recruiting > Applicants tab).
As you review applicants and they move through the job funnel, you can change their job funnel stage in two ways:
From the applicant directory
From the job funnel
On the other side, if they're unsuccessful, you can archive or delete applicants as well.
Tip
You can send bulk emails to all applicants within the job funnel with job funnels. Learn more here.
Change the funnel stage from the applicant directory
You can easily change an applicant's job funnel stage from the applicant directory.
In "Recruiting," click the "Applicants" tab and use the search box or filters to find the applicant you need.
In the last column, "Job Funnel," click on the dropdown menu and select the funnel stage to which you would like to move the applicant.
Change an applicant's funnel stage from the job funnel
In "Recruiting," click on the job posting, then click the "Funnel" tab.
Navigate to the job funnel the applicant is currently in and drag and drop them to the new funnel stage.
Learn more about creating and managing job funnels here.
Discover more about managing applicants