Is it just us, or does it seem like every other day, there's a shiny new software that pops up?
Don't get us wrong, we love technology – after all, we are a leading HR software company – but we also know that it can be overwhelming. That's why we connect to your other applications to make navigating your software stack easier.
Our currently supported integrations are listed below; however, we always strive to improve. In the future, you can expect to see even more integrations as we work towards making Humi the best all-in-one HR software!
This article will explain integrations with:
Job Boards
Job boards are employment websites that allow employers to post open positions and job seekers to apply directly on the website.
Currently, you can integrate Humi with the Indeed job board. When you set up this job board integration, you'll be able to create your job post in Humi and then post it to Indeed with just one click. Learn how to integrate Indeed with Humi.
Applicant Tracking System (ATS)
ATSs are a type of recruiting software that allows you to track your applicants and handle most of your recruiting needs.
If you're using "Workable" or "Greenhouse" already, you can easily integrate them with Humi.
Workable - Learn how to integrate Workable with Humi.
Greenhouse - Learn how to integrate Greenhouse with Humi.
Single Sign-On (SSO)

SSO allows you to use one set of credentials to securely log in to several unrelated applications or websites.
With Humi, you can integrate SSO for Google Workspace (formerly G Suite) and Microsoft 365.
Learn more about SSO Integrations here.
Calendar Feeds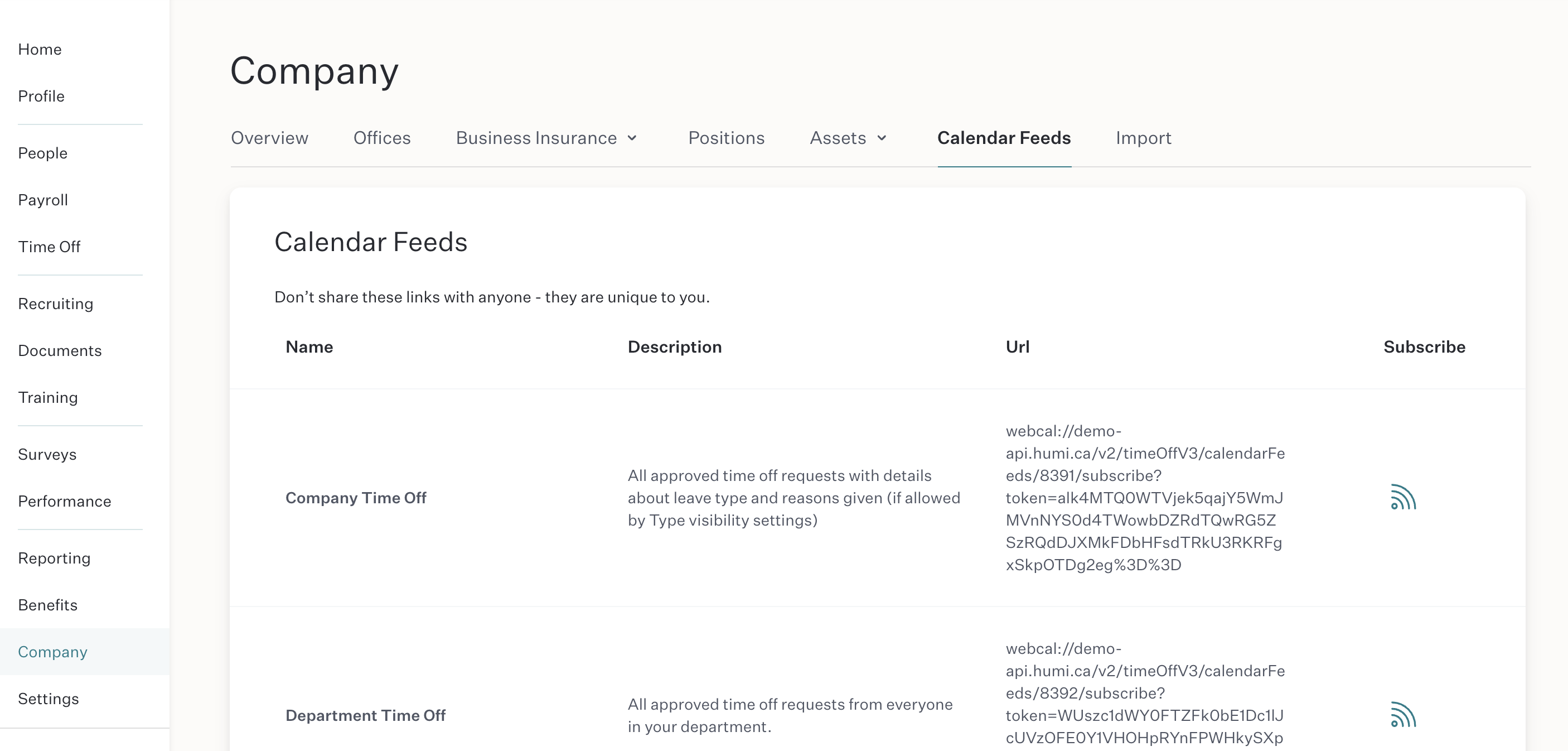 Calendar feeds allow you to sync your Humi calendar feeds to your Google, Apple, or Outlook calendar.
This feature allows you to add and subscribe to your employee's work anniversaries, birthdays, and time off.
Learn more about Calendar Feeds here.

Want to integrate your software with Humi?
Discover More