Welcome to Humi Payroll, we're so excited you're here!
We know that learning new software can be overwhelming, and it can be difficult to know where to start.
To help, we created this "Payroll Quickstart Guide" to help you focus on the right things, in the right order – so you can become a Humi Payroll pro in no time.
Important Note
Before starting, please check that you've added your company's "Payroll Information" and "Bank Account" information.
In "Company – Overview," scroll down to the applicable section and click "Edit" in the top right corner to add the information. After you've run payroll, you will no longer be able to edit the "Bank Account" information without emailing support@humi.ca.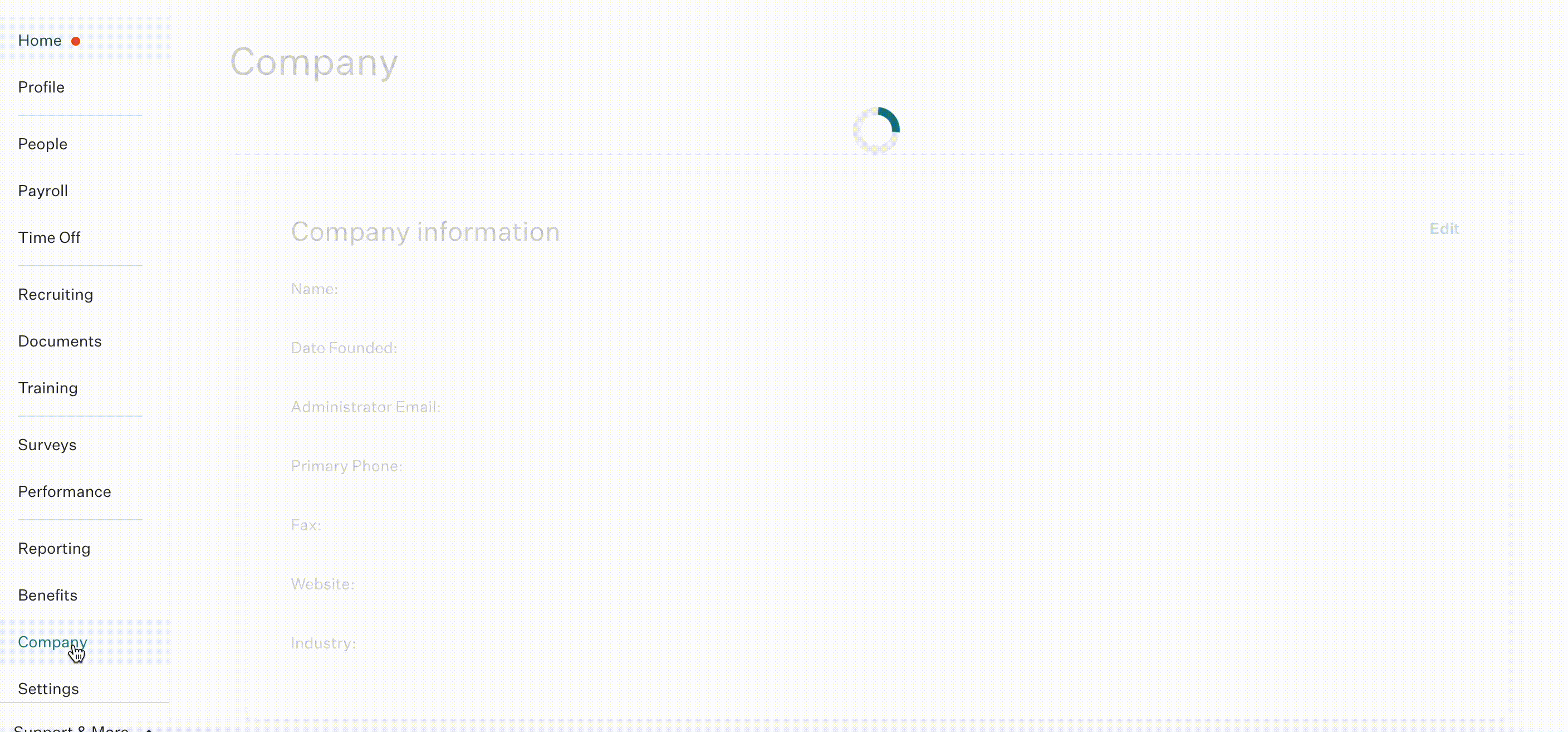 Use the list below to read through each article and learn how to start using Humi Payroll.
Payroll Quickstart Guide
Payroll Module
When you click on the Payroll module from the left menu, you'll see five sections (tabs):

Run Payroll

This is where you'll see a list of your currently active payrolls. From here, you can click into the payroll to edit, review and process the payment or "Run Payroll" for the payroll period.
Records

This is where you'll find payroll records such as historical payrolls, tax forms, ROEs, T4 Adjuster tool and YTD information that was imported during your Humi onboarding.

Benefits and Deductions

Manage the benefits and deductions that you offer your employees.
Income Types

Manage additional cash-based income types that you may offer to your employees.
Some examples of income types you can add are: Vacation Payout, Holiday Pay, and Cell Phone Allowance.

Settings

Manage company settings such as paystub notification emails and wage subsidy eligibility status.
Click here to start with Step 1: Add employees to Humi Payroll