Folders are a great way to organize your documents, but as your company grows and more documents are added, it may become difficult to find specific documents quickly.
This is where the use of "Tags" comes into play. Tags function as a filter, so you can quickly find what you're looking for by adding tags to your documents.
How document tags work
In "Documents," when you select a tag from the "Tags" section, a filter is activated so the search results will only display documents with that tag attached to them. You can add multiple tags to a document, allowing you to categorize your documents further and help narrow your search.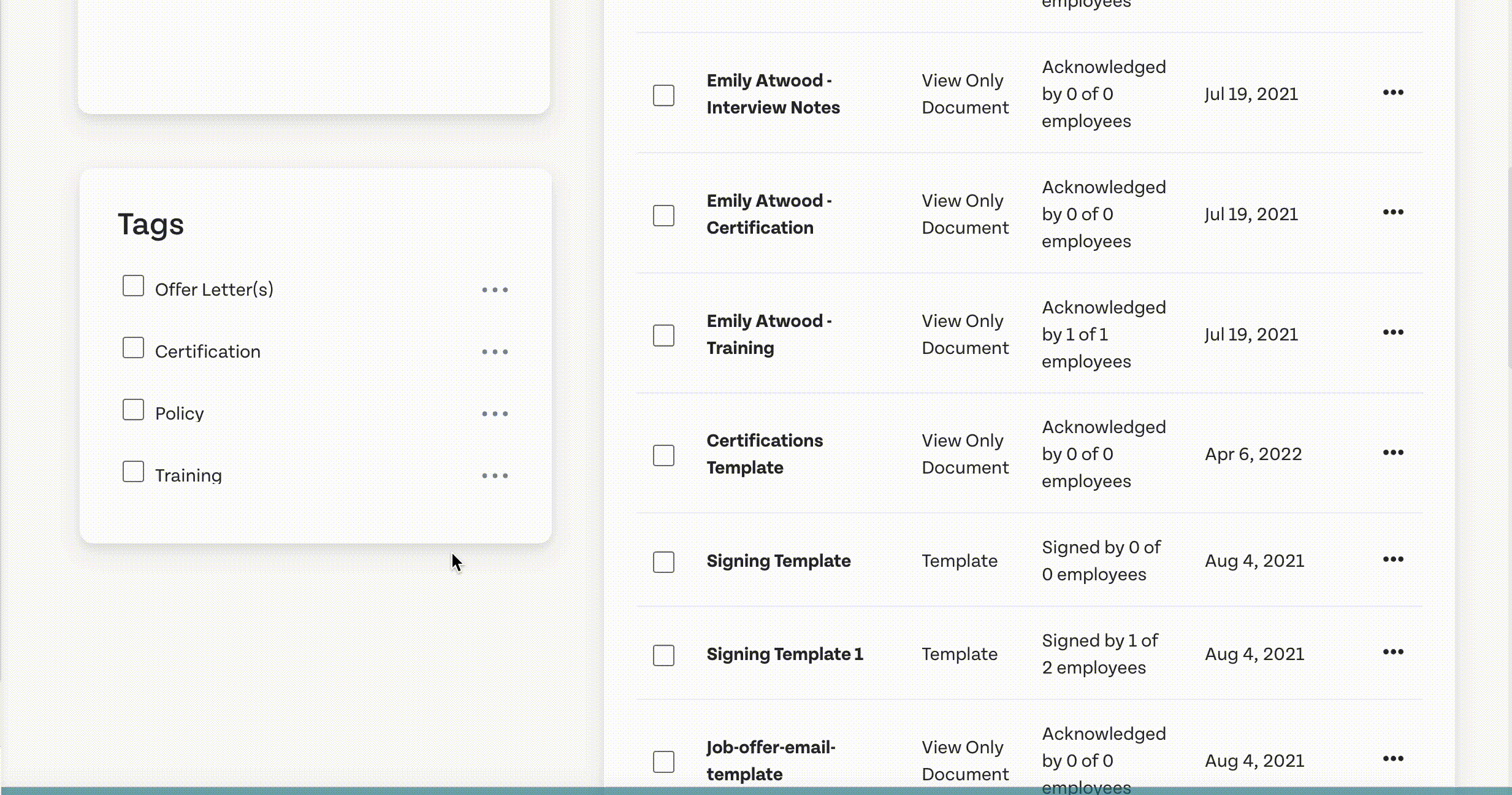 We strongly encourage you to use tags for every document you create. All tags you've added will be displayed in the "Tags" section in the bottom left corner.
This article will explain how to:
Add tags while uploading a document
The most efficient way to add tags to your documents is when uploading your document. When you're on the document upload page (Documents > "+ Add Document" > Select the document type > Upload document) you can create tags or add existing tags in the "Tags" field.
If you forgot to add tags here, don't worry, you can add or remove tags from your documents at any time.
Add a new tag