Use this advanced style guide to stylize your job board with available CSS classes that comprise the Humi job board theme.
Important note
If you arrived here before reading this article, we recommend taking a minute to review it before diving into this guide.
To use this feature, you must have a solid knowledge of "HTML" and "CSS" because you will need to create "custom CSS." We recommend asking your web developer to assist in setting this up.
Humi Job Board Advanced Style Guide
Layout Page
layout-header : header of the job board

layout-content : the content area of the job board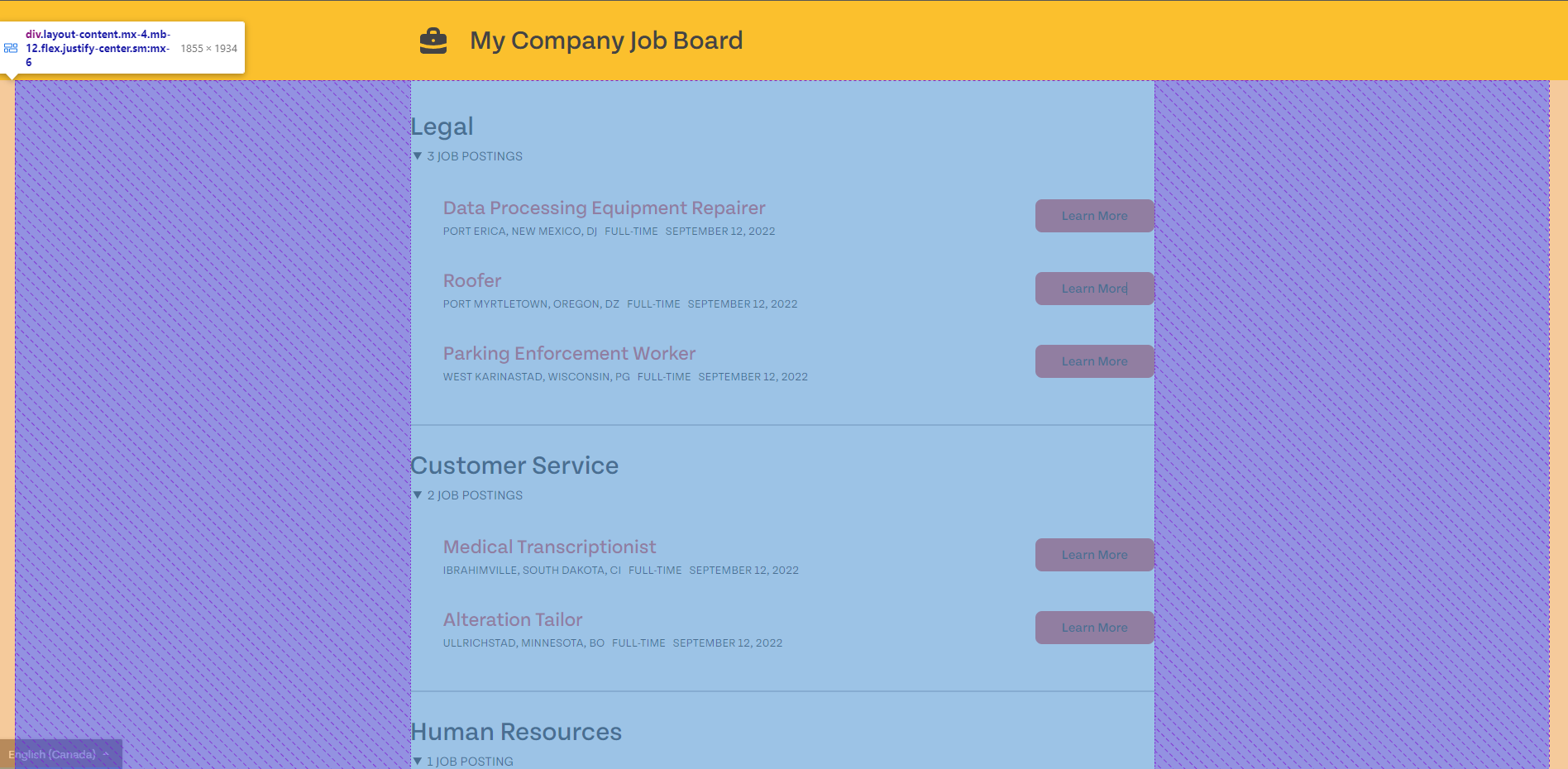 Categories Page
category-header: The categories header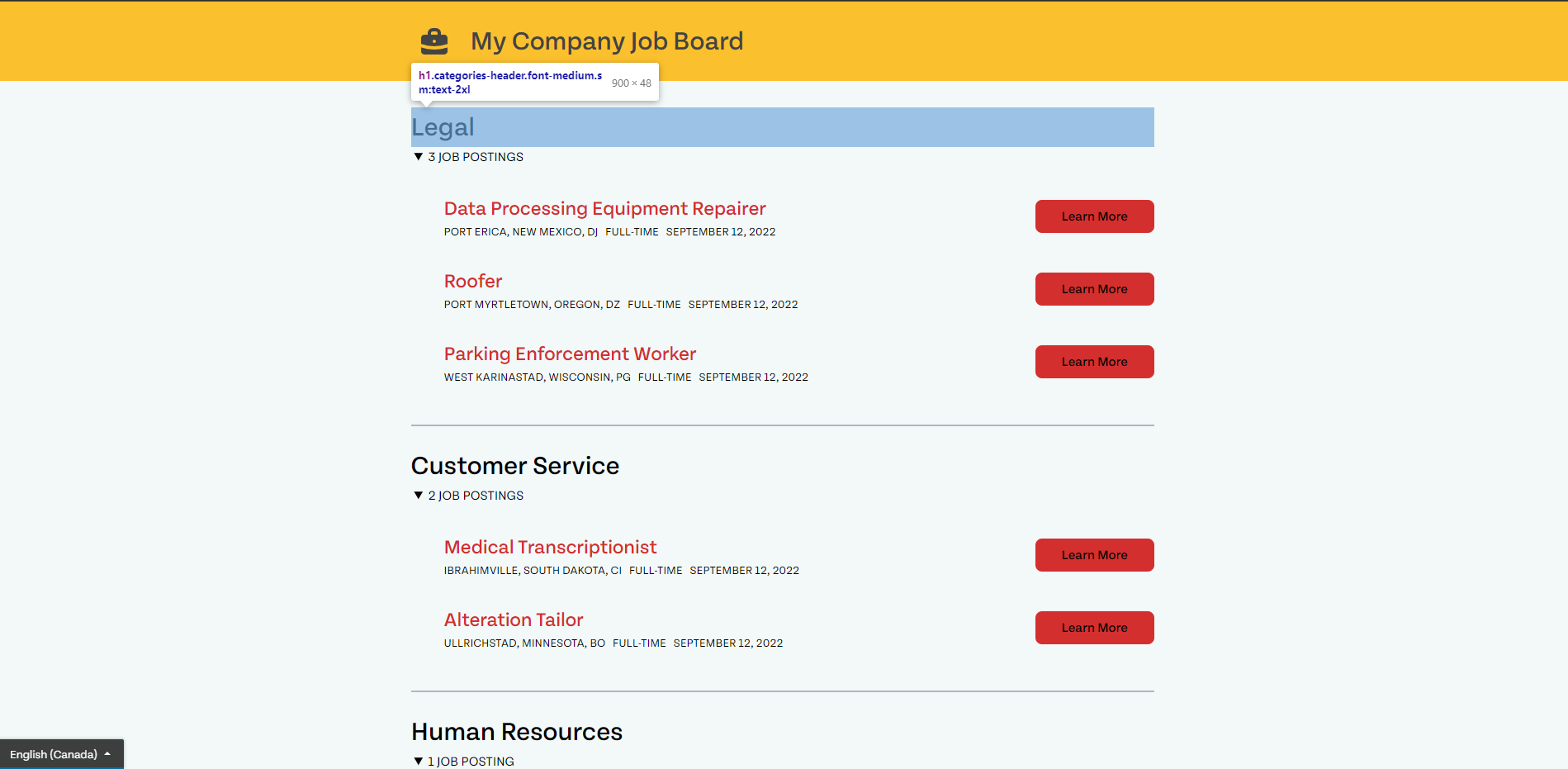 category-section: The whole section for a category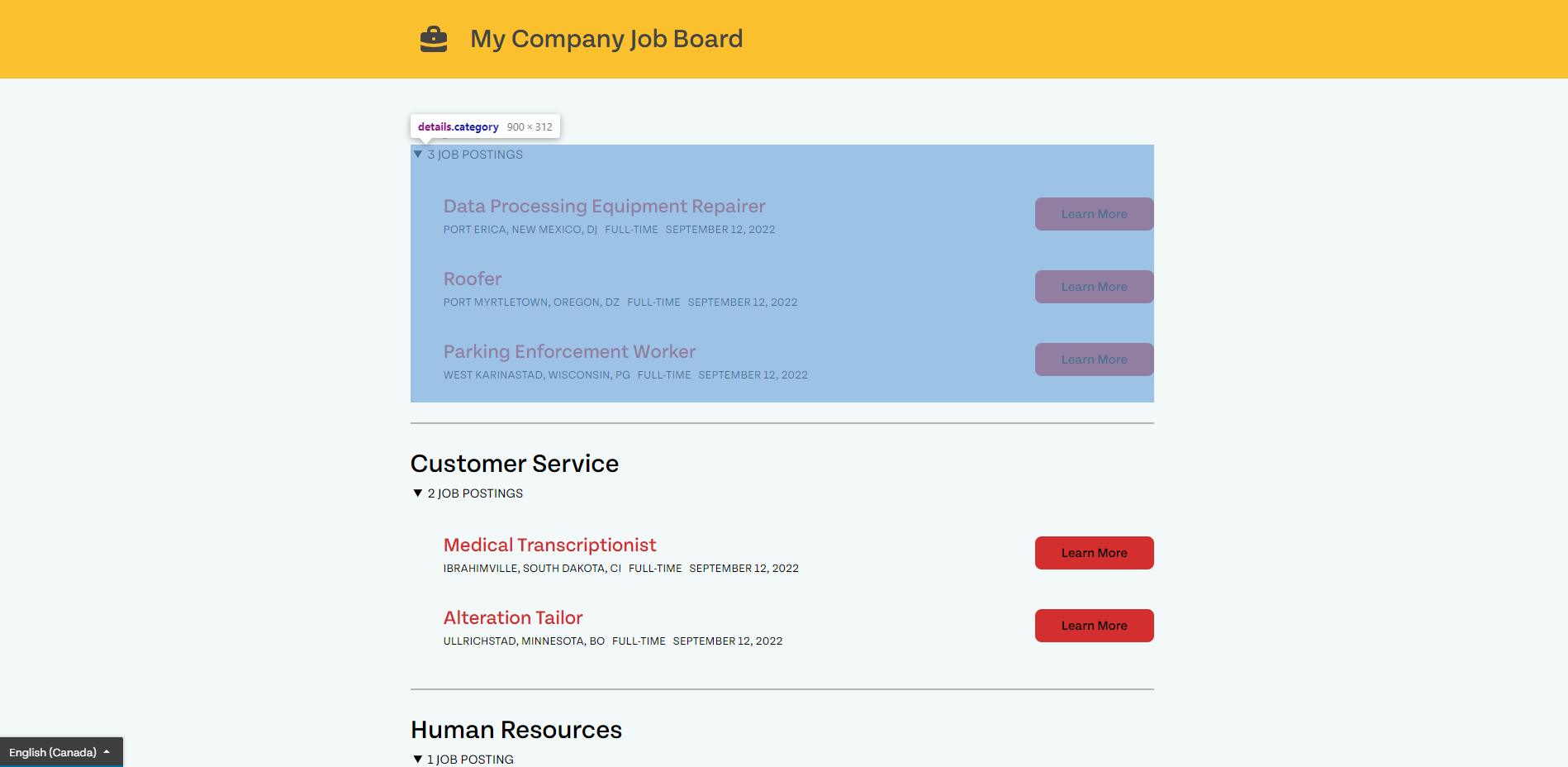 job-posting: A single posting within a category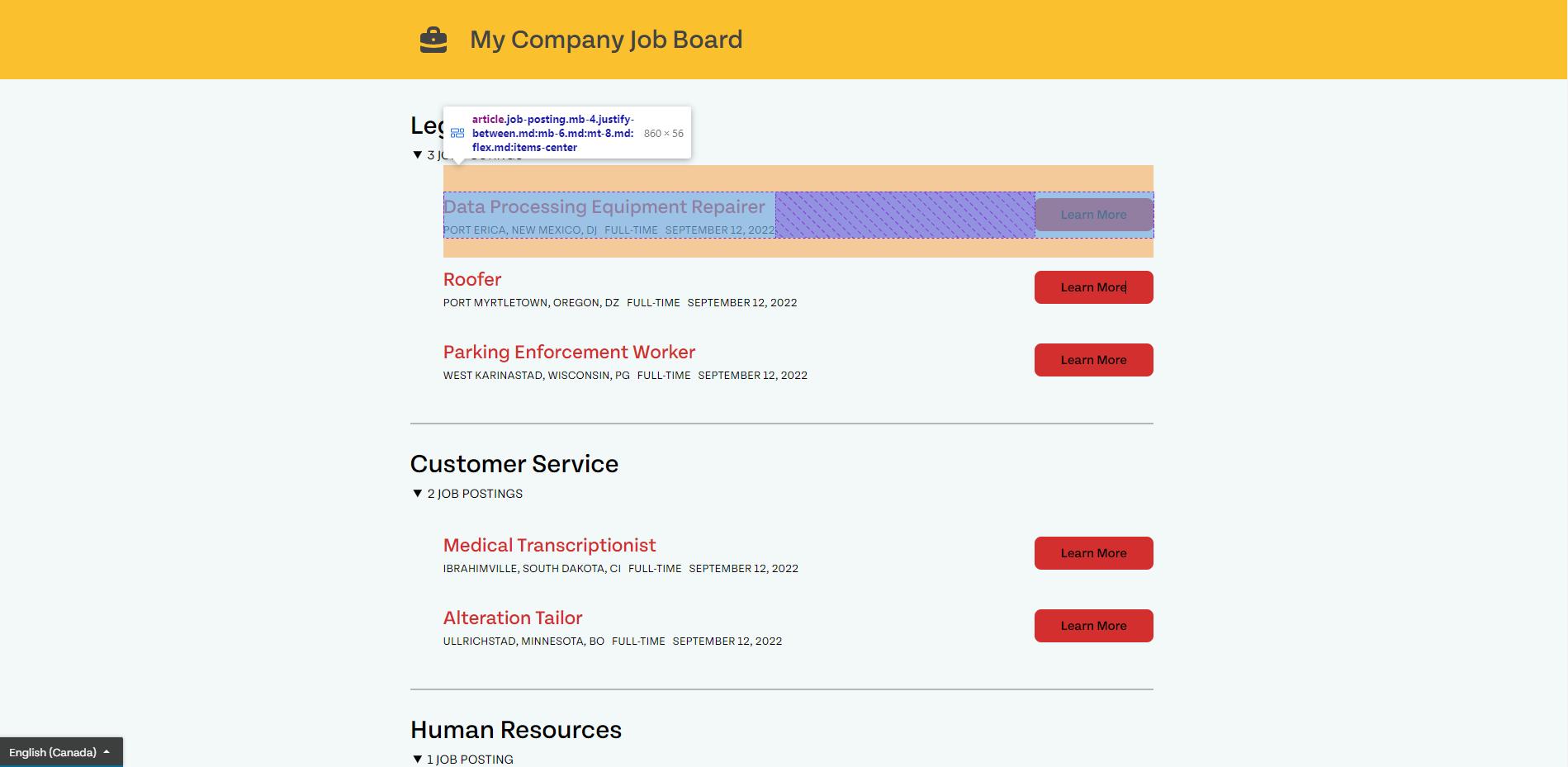 Details Page
job-posting-details: The section where the job posting details are shown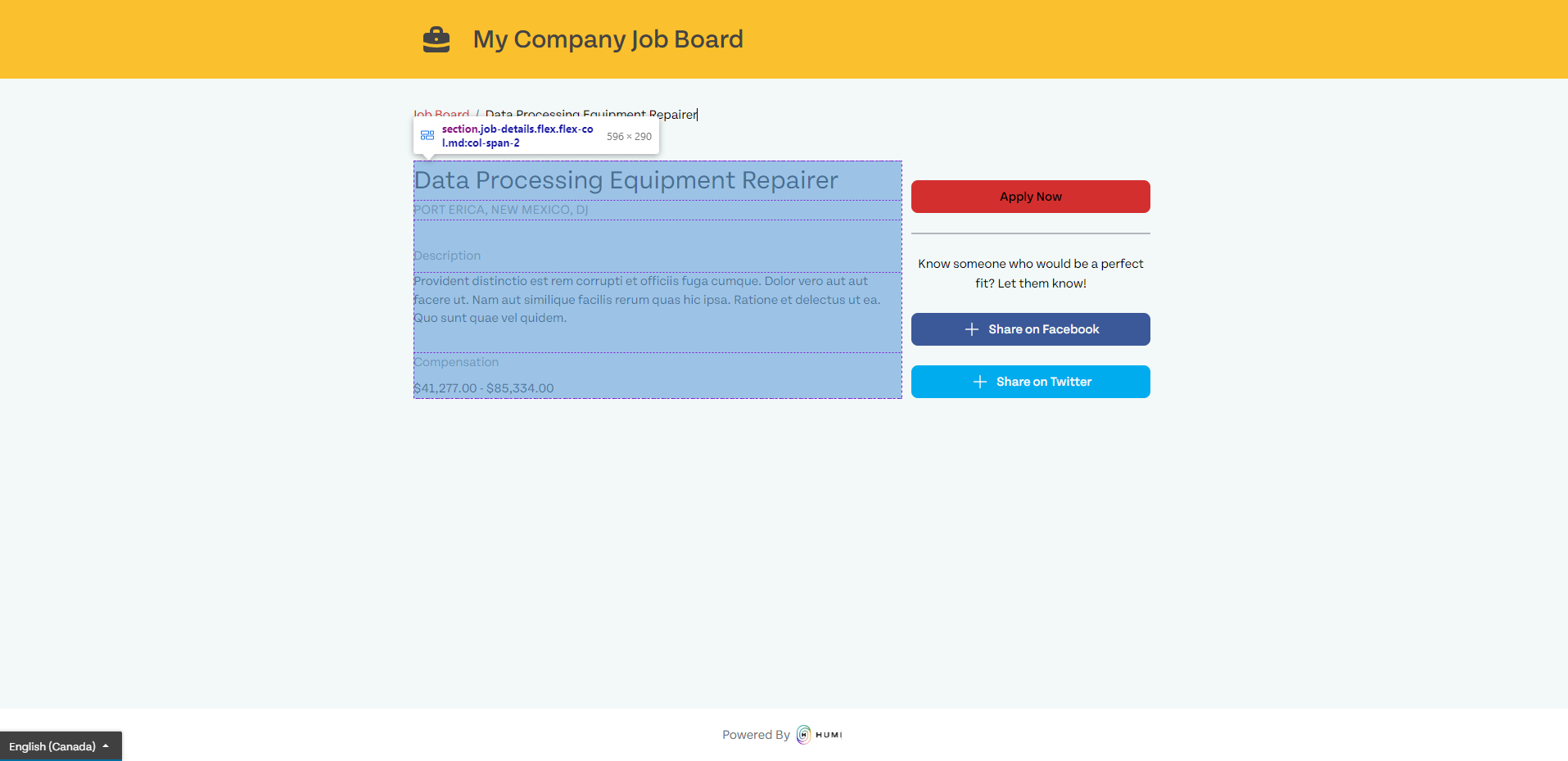 Apply Page
apply-header: The header for the apply page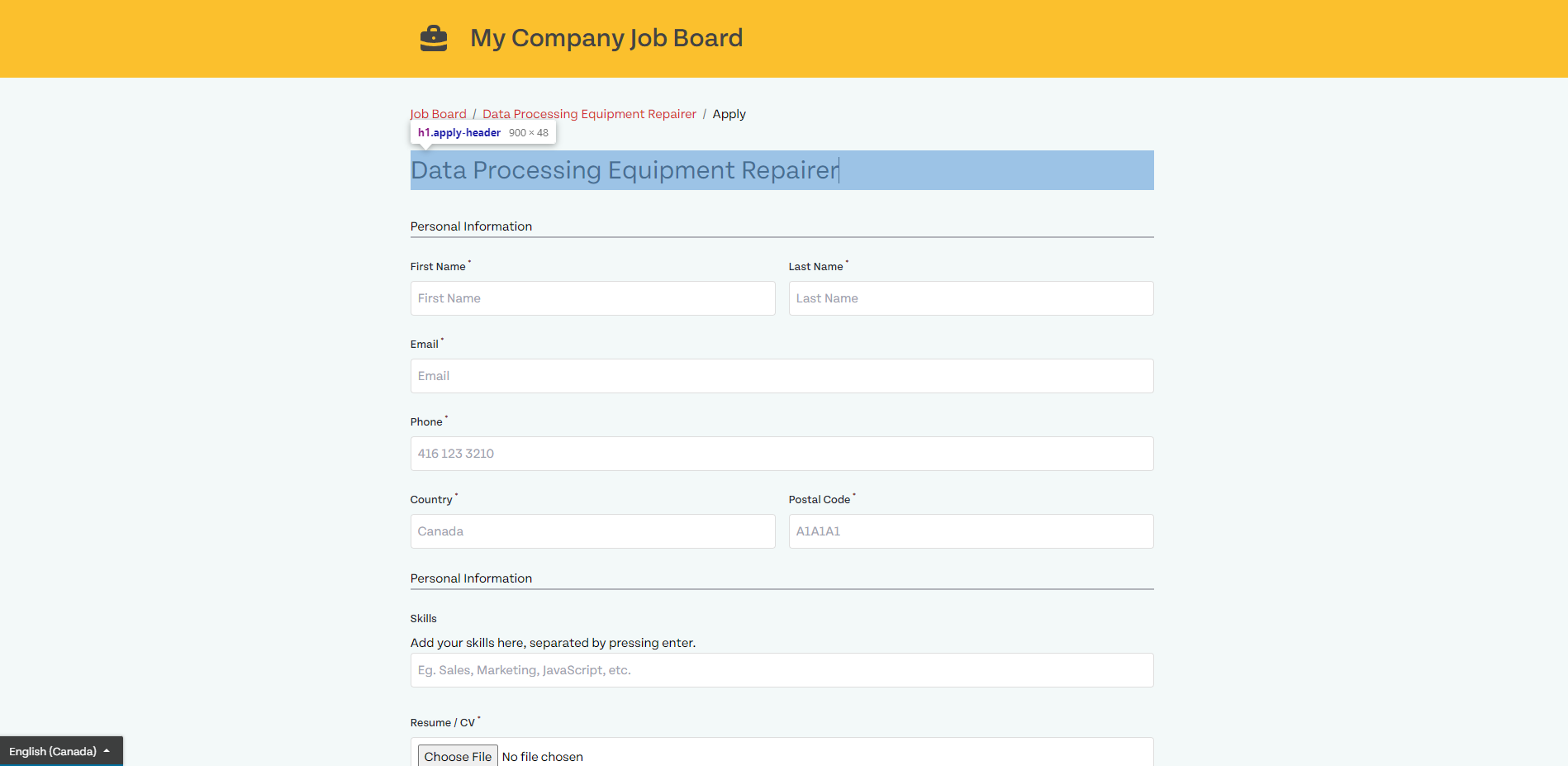 apply-form: The form on the apply page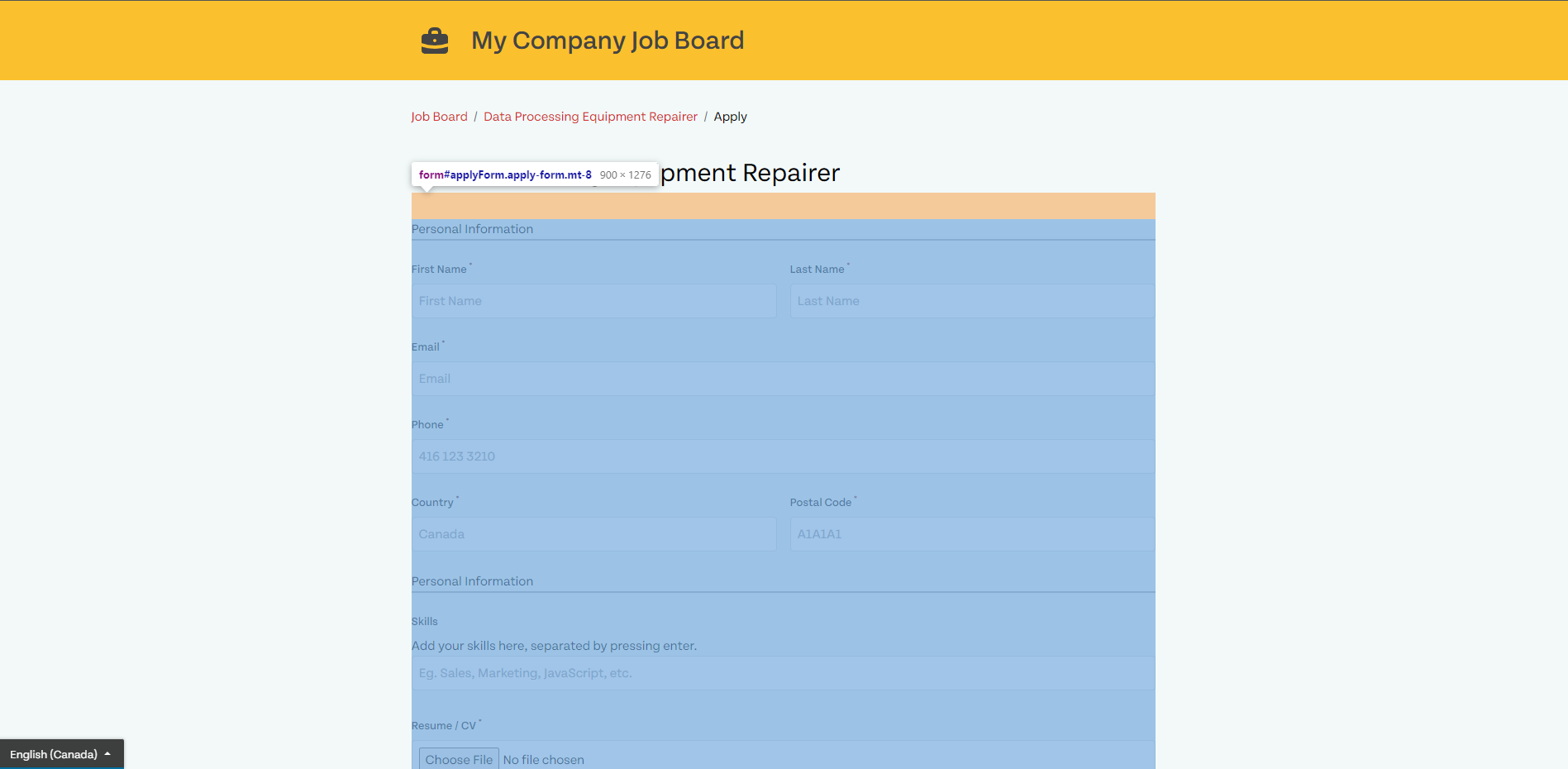 Done Page
done-header: the done page header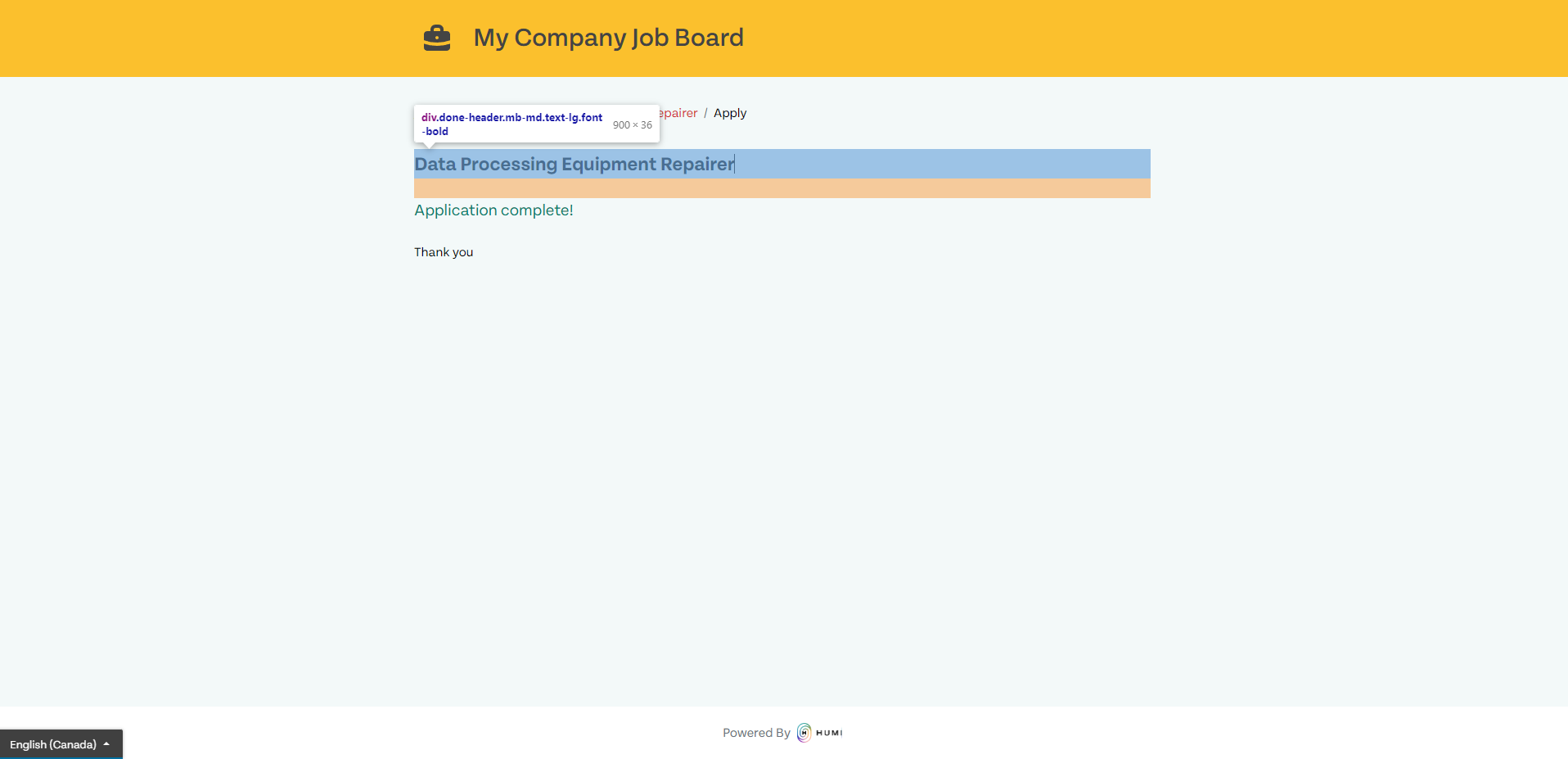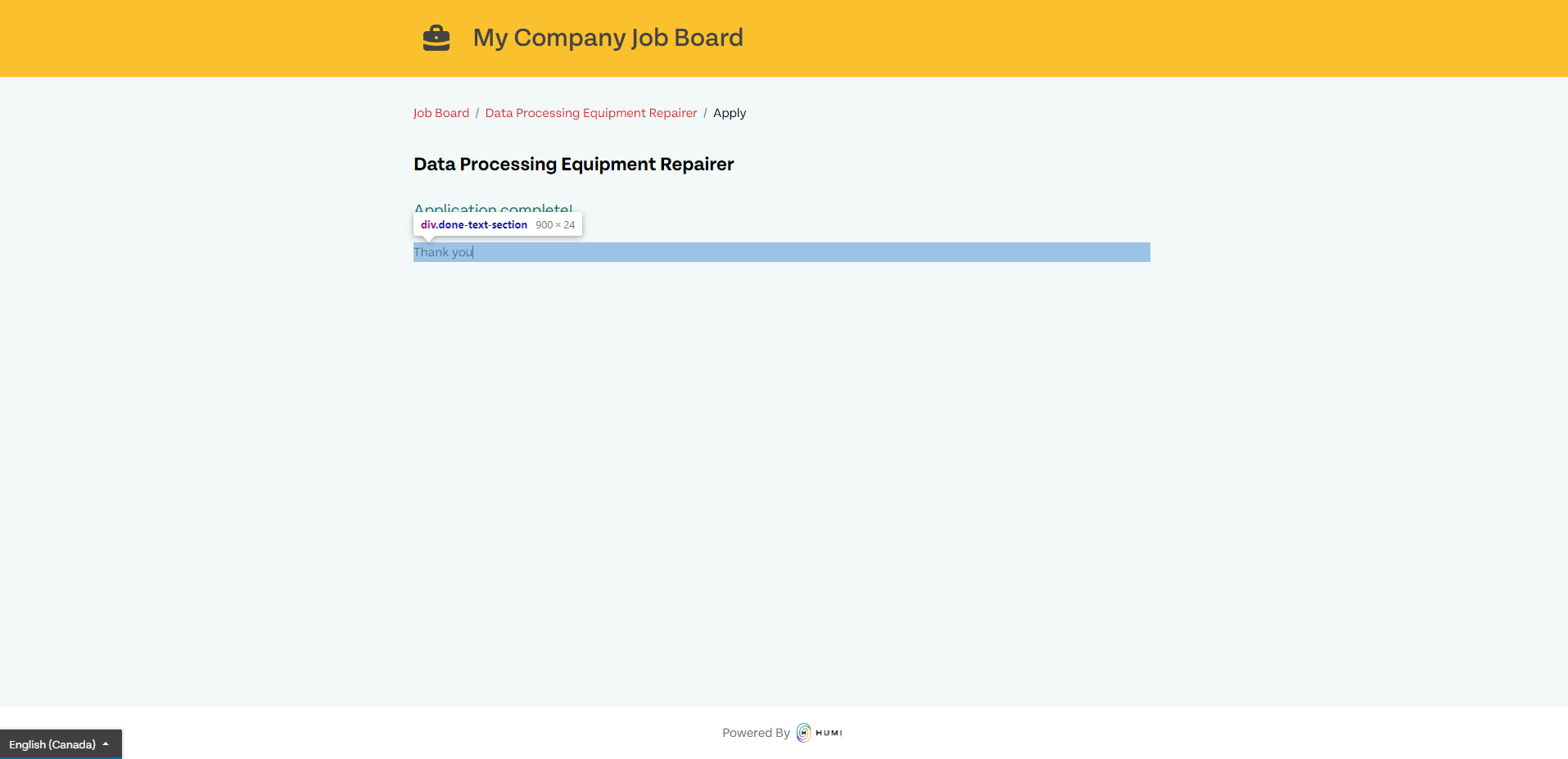 That's all! You're now ready to add advanced styles to your Humi job board. To learn more about the Humi job board, click on the links below.
Discover more about Job Boards