If you need to know anything about an employee, you can find it all in their employee profile. This article will go over the default views of the employee profile and how to search for an employee in Humi.
Default Views of the Employee Profile
By default, admins have access to all employee information, managers can access employee information only for their direct reports, and employees have a very limited view of other employee information.
Toggle between the tabs below to see what the default visibility is for each role: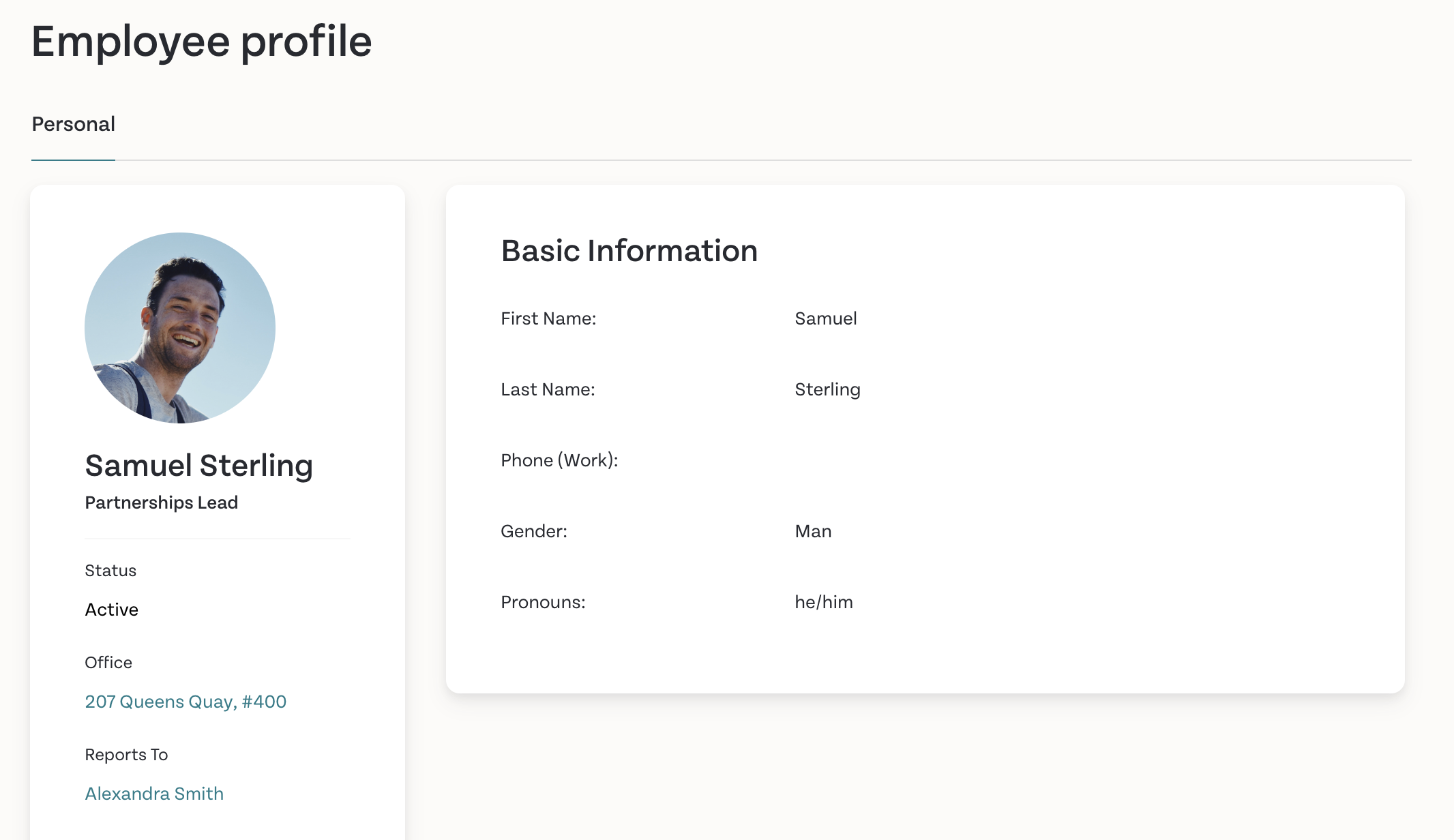 Employees don't have access to the additional tabs on their fellow employees' profiles that admins and managers can see. Instead, they are limited to the information relevant to their roles such as name, location, and pronouns.
See it through their eyes
As an admin, you can check out what information your employees have access to by switching to your Employee Role. To swap roles, click the dropdown arrow next to your name and select Employee.
To learn more about how to switch roles in Humi, see How to switch between multiple roles in Humi.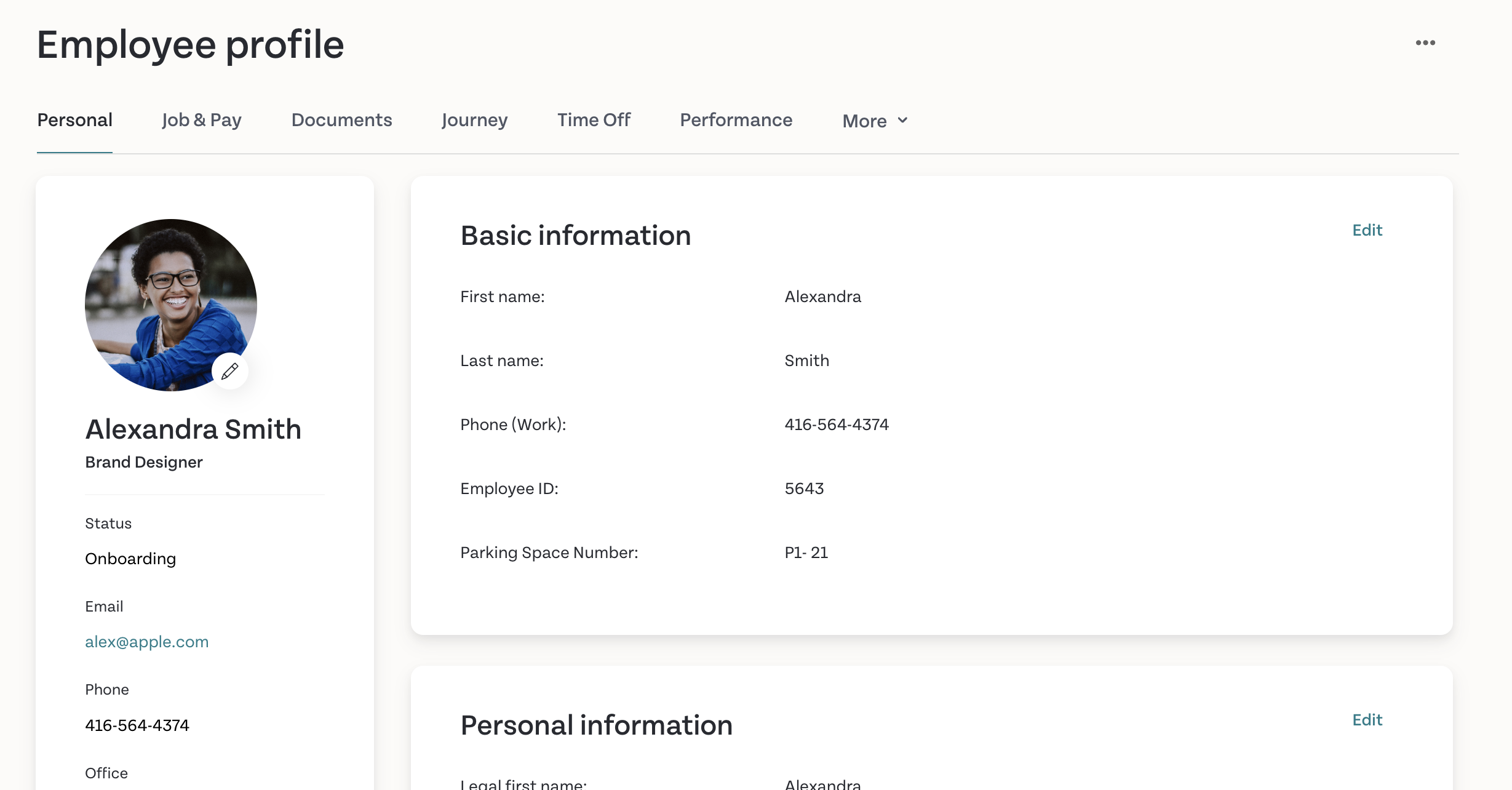 Limit manager access with custom roles
Some companies don't want managers to have access to sensitive employee information such as salary and compensation for their direct reports. If you don't want your managers to have access to certain information, you can create a custom role for them and restrict access to that information. Learn how to create a custom role.
How to use the Directory Search Tool
The Directory Search Tool is an easy and efficient way to access all of your employees in one convenient location. Use the drop-downs below to learn how to harness the power of this handy function.
How to find an Employee Profile
Searching for an employee is easy in Humi, thanks to the People module. Follow the steps below to learn how to search like a pro.
In People, under the Directory tab, scroll or use the search bar to find the employee you need
Once you've found them, click on their name, and Humi will take you to their Employee Profile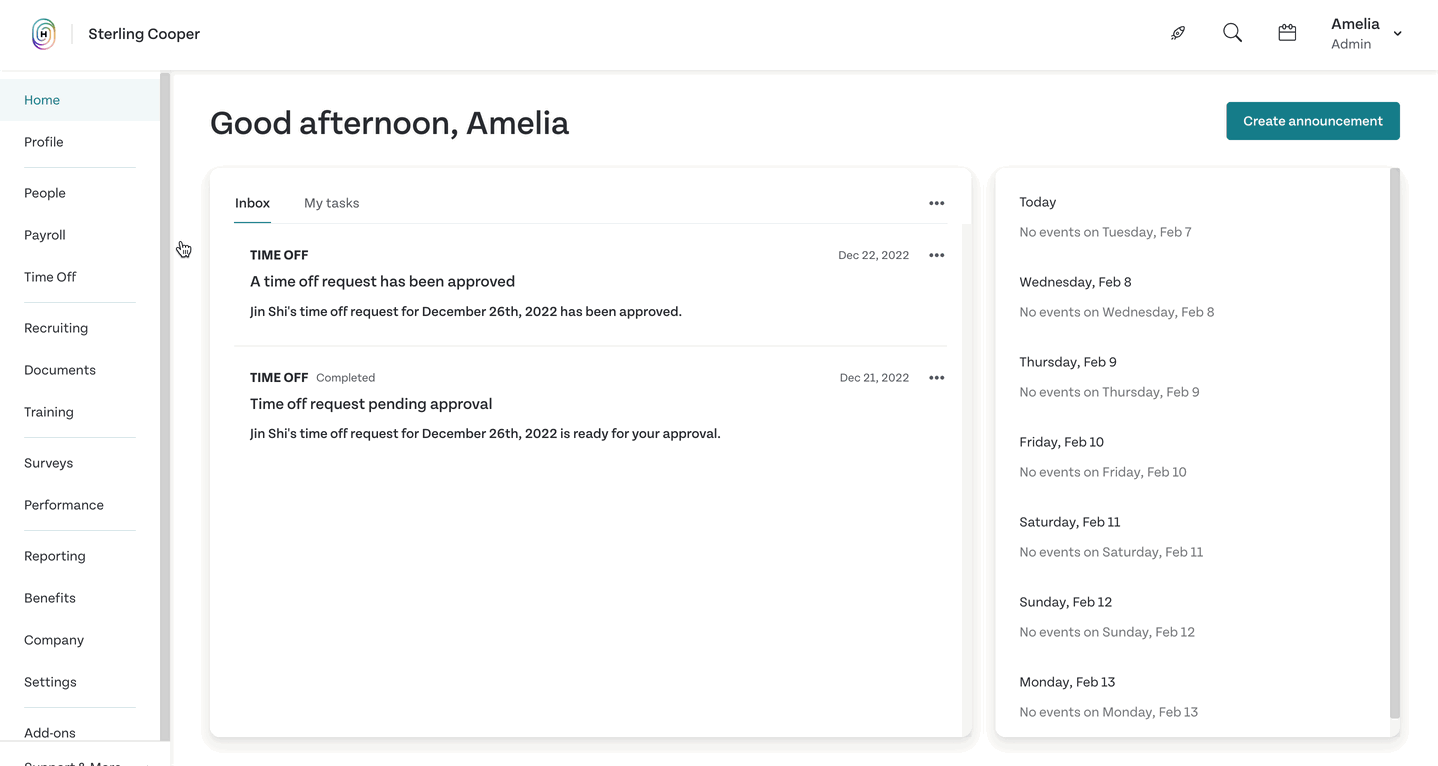 How to Search for Terminated Employees
If you're searching for a terminated employee, you'll need to change the default search filter in Humi. Follow the steps below to learn how to search for terminated employees.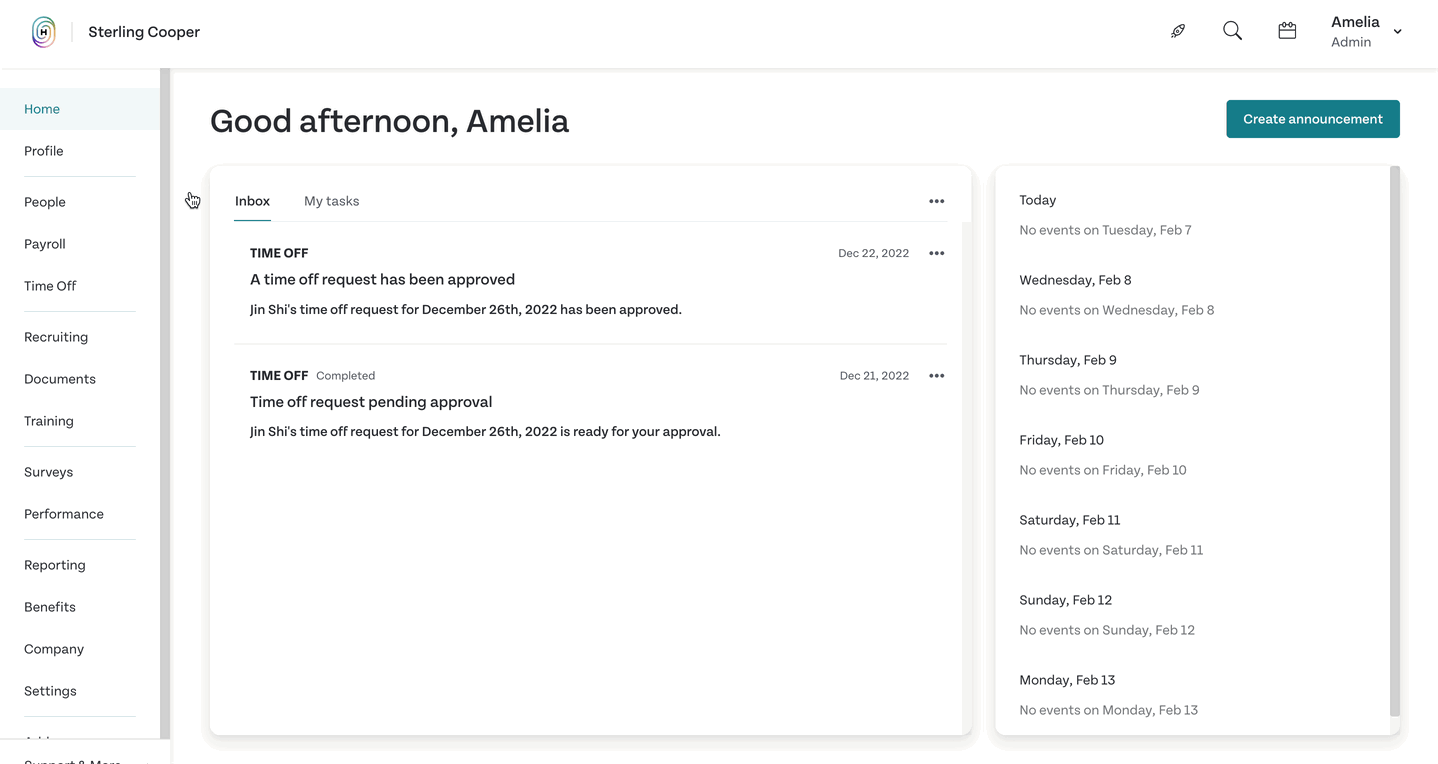 Head to People, and click on the Directory tab
Next to the Search Bar, click on the x Clear Filters button
This will remove the default filter on your search and allow you to see all employees that have an account in Humi, regardless of status
How to Use Filters to Search for an Employee
The Humi Directory tab offers a variety of filters to help you fine-tune your search results. This can be handy if you're looking for employees in a particular position, department, or account status.
To learn how to filter your search results, follow the steps below:

Head to People, and click on the Directory tab
At the top of each data section, you'll see a Column Title
Click on the Column Title to create a simple filter of all the data in that column.
This will result in either an alphabetical or alphanumeric filter depending on the information in that column
If you'd like to Select the Parameters of the filter, click on the Small Filter Icon next to the Column Title.
This will allow you to choose any available options for that filter and narrow your search even more
As you select various filters, you'll notice the data narrow down.
If you'd like to clear your search, simply click the x Clear Filters button next to the search bar, and Humi will refresh your search filters
There are various ways to filter your search results including:
Employee Name (Alphabetical)
Position (Alphabetical or By Selection)
Status (Active, Onboarding, or Terminated)
Department (Alphabetical or By Selection)
Hire Date (by Date)
Discover more about the Employee Profile