If you've submitted your T619 file to the CRA and you need to make a correction, the CRA requires that you create and submit an Amended T4, along with uploading a new T619 on the CRA's website.
To do this, you can create T4 amendments in Humi Payroll.
1. On the "Finalized" tax package page, click the "Create Amendment" button on the top right corner.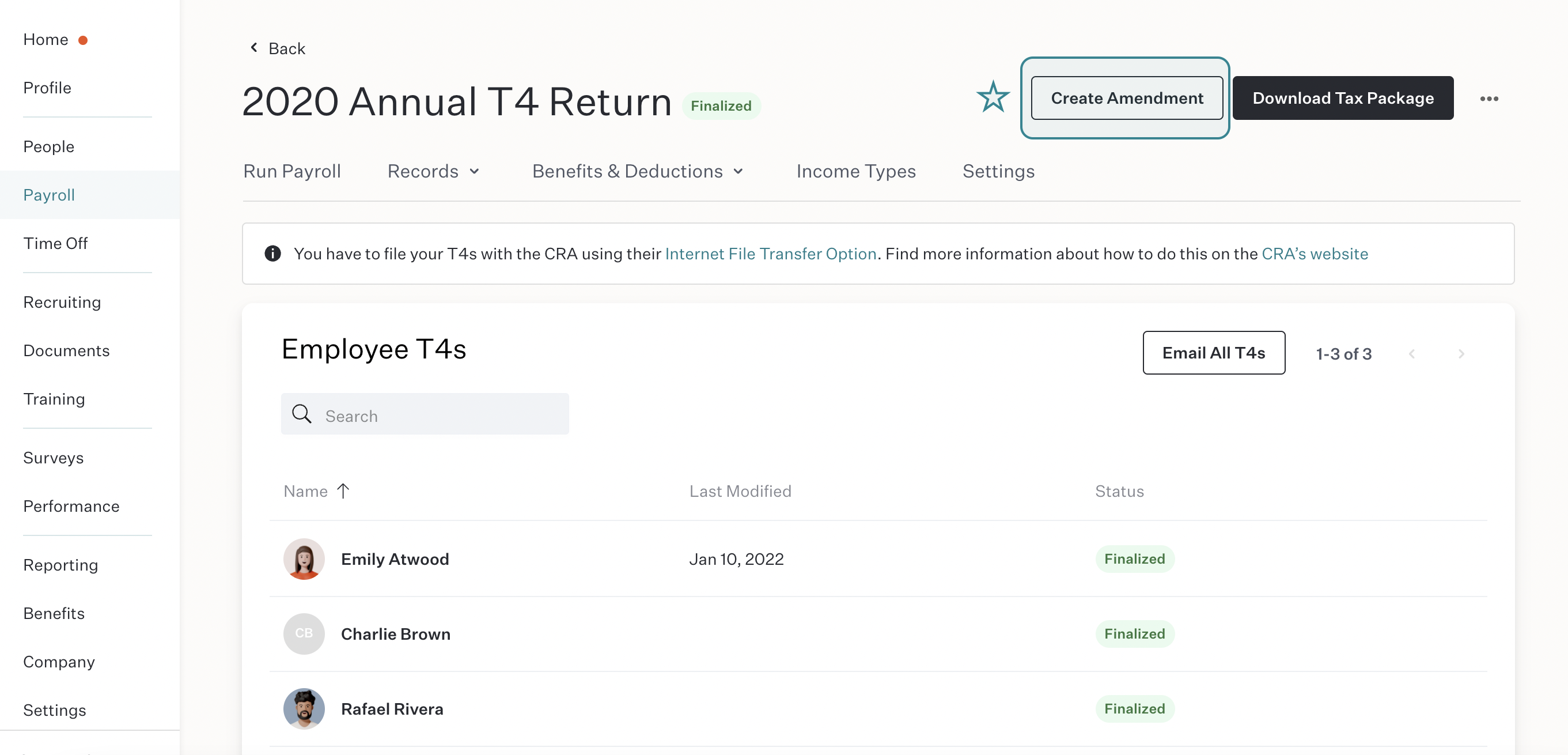 2. A new T4 package will be generated with an "Open" status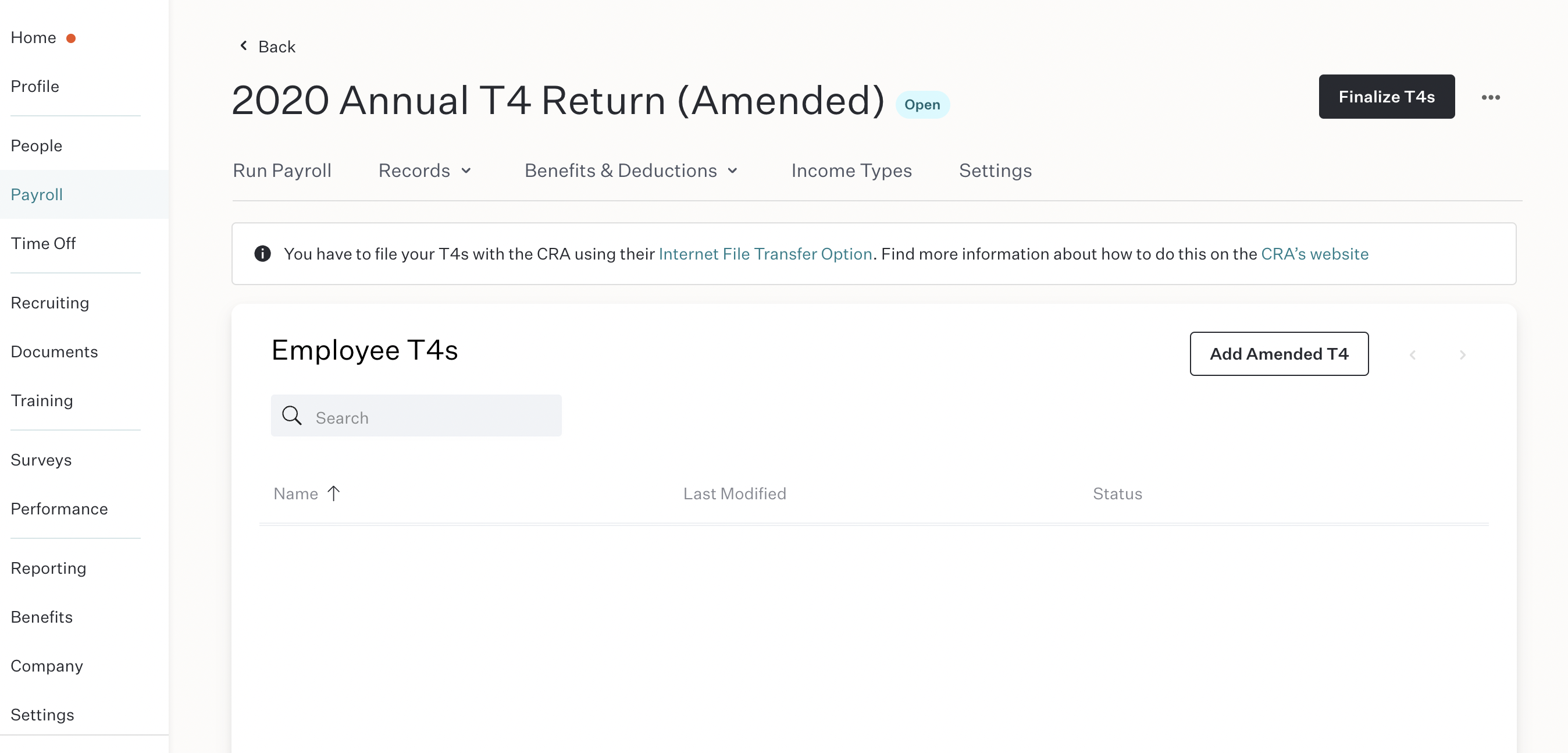 3. Click the "Add Amended T4" button and select the employee(s) you'd like to create amendments for then click "Save."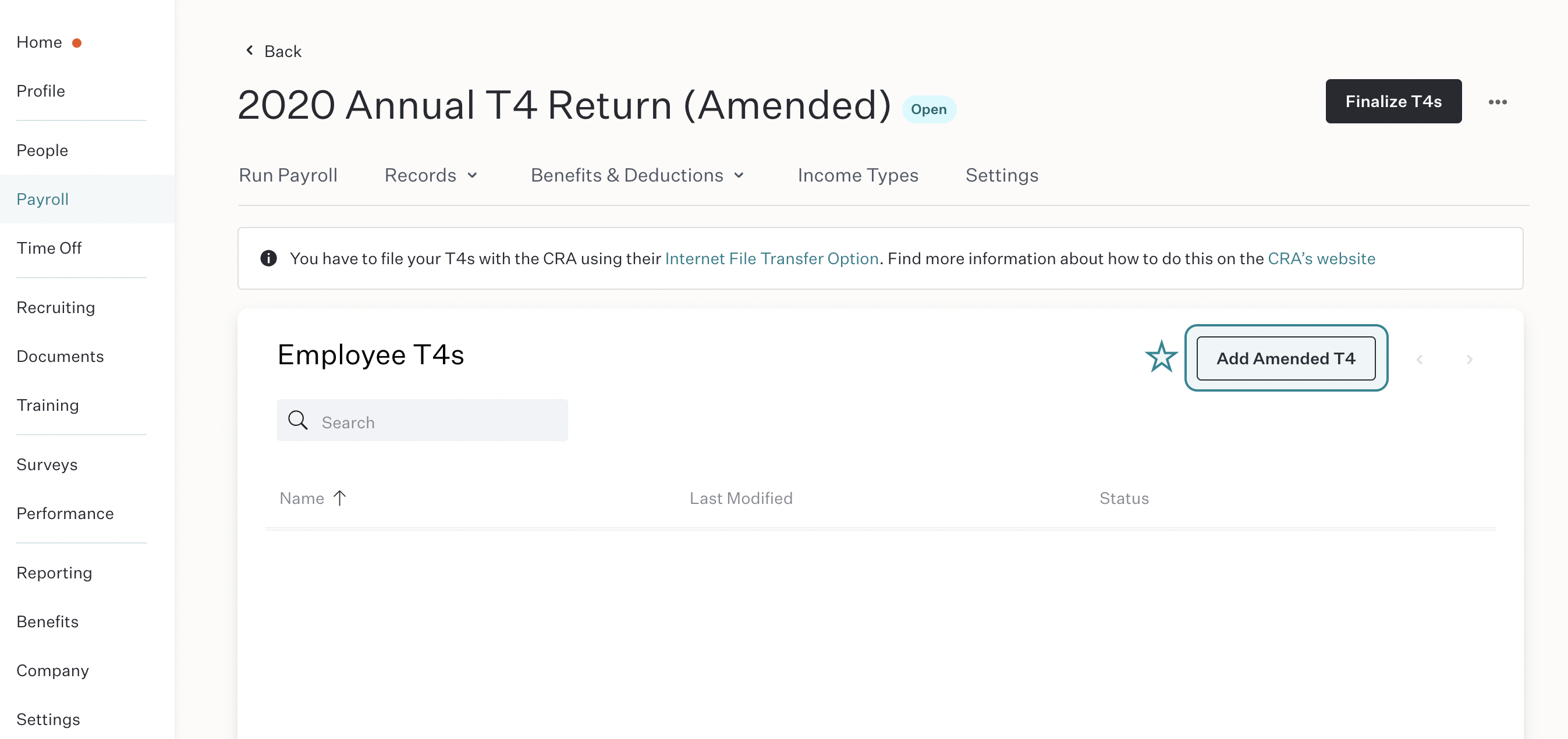 4. You'll now see the employee(s) listed under the "Employee T4s" section. You can click into the employee to view their current T4 and make any edits or changes.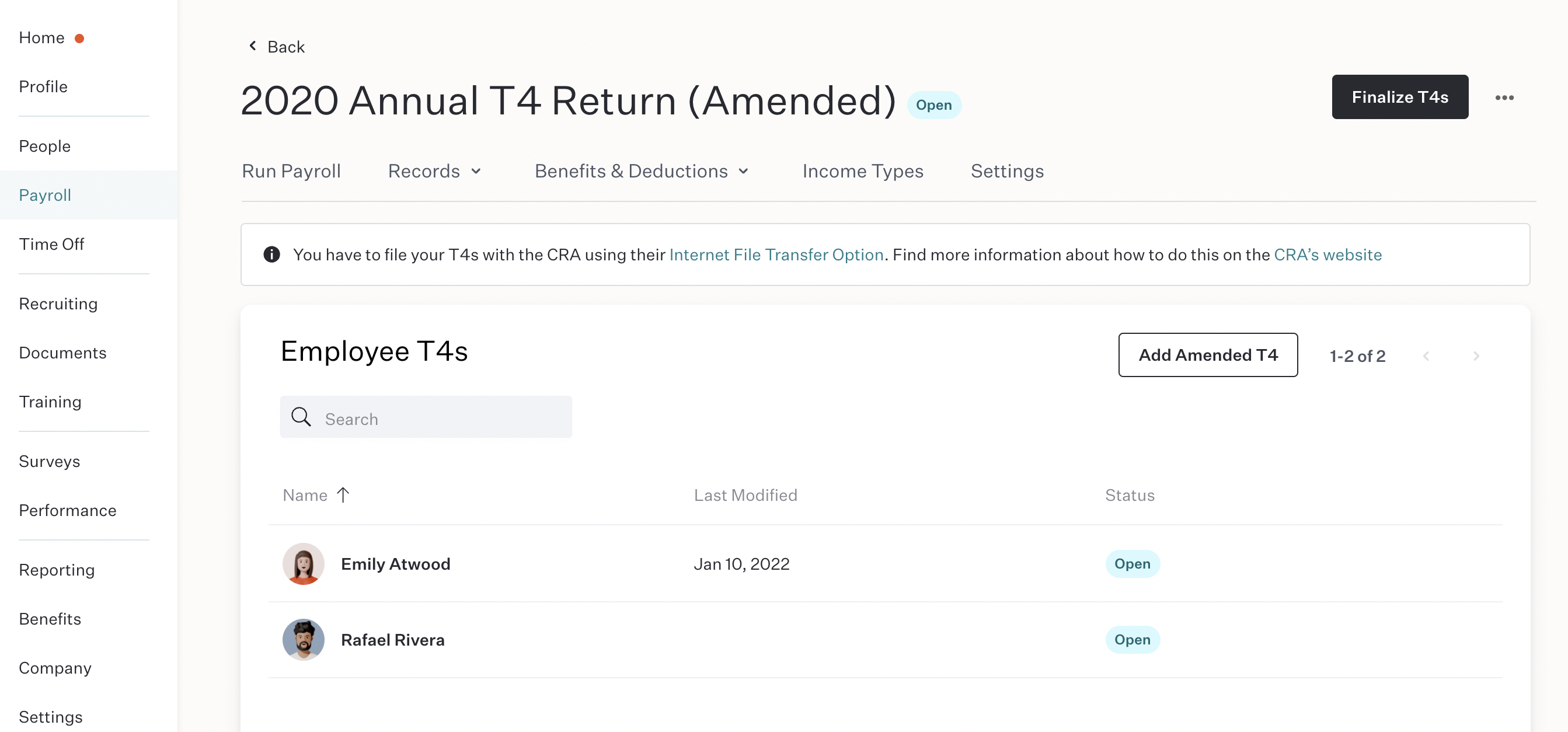 5. Once you've made all changes and confirmed the new amended T4 information is accurate, you can click the "Finalize T4s" button. Check off the listed items in the warning pop-up and click "Save."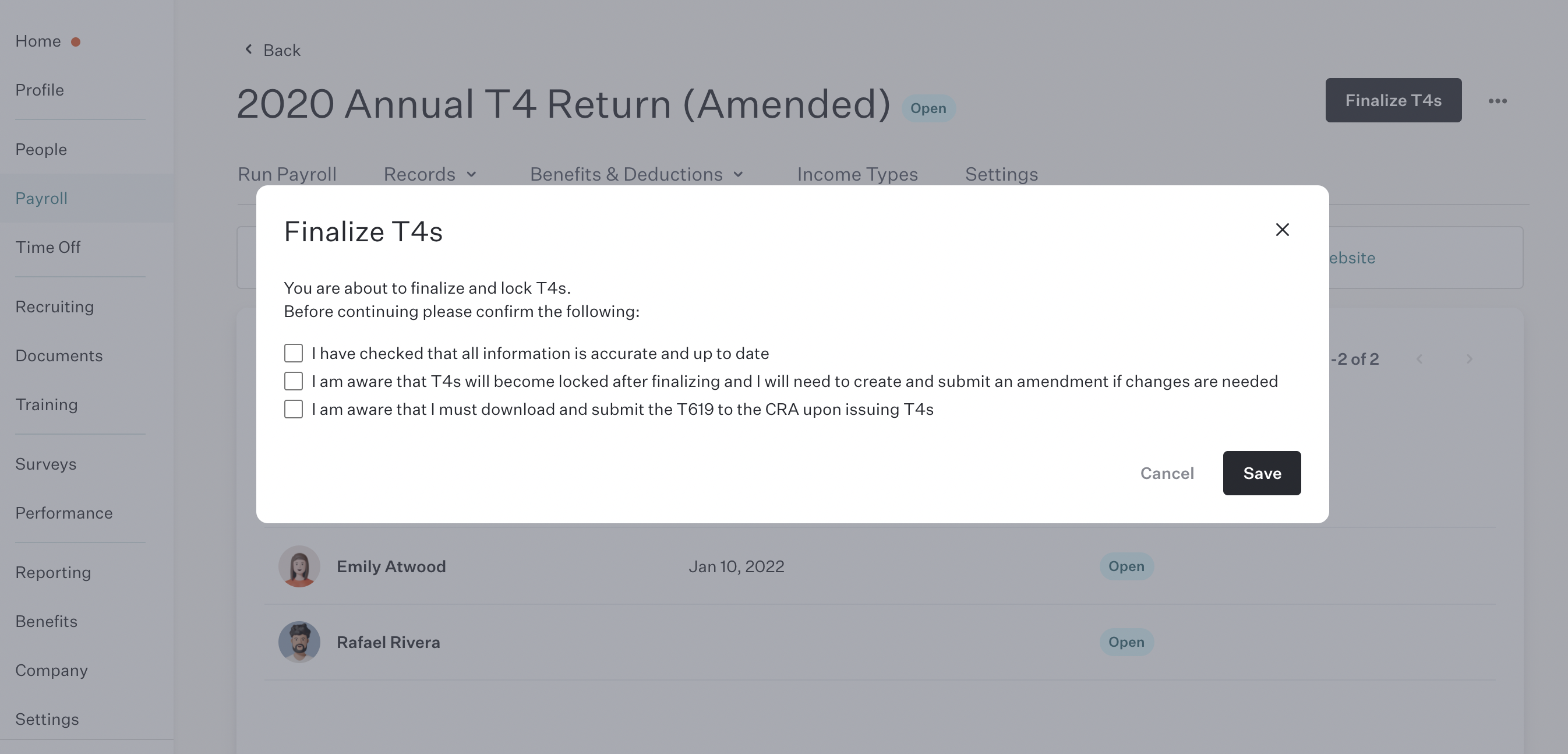 6. Click "Email All T4s" to send the amended T4(s) to your employees.
7. Your "Amended 2020 Annual T4 Return" will now change its status from "Open" to "Finalized". You can now download the "Amended T4s" and the "Amended T619 file" to upload them onto the CRA's website.