You've done such a great job cultivating team culture and leading your team that someone who left wants to return! Congratulations, this is no easy feat, and good talent can sometimes be challenging to come by!
This article will explain how to rehire an employee in Humi.
1. In "People," under the "Directory" tab, click on the filter icon next to the "Status" column and select the "Terminated" checkbox.
2. Click on the terminated employee, and Humi will direct you to their employee profile. Next, click on the three dots in the top right corner and select "Rehire" from the dropdown.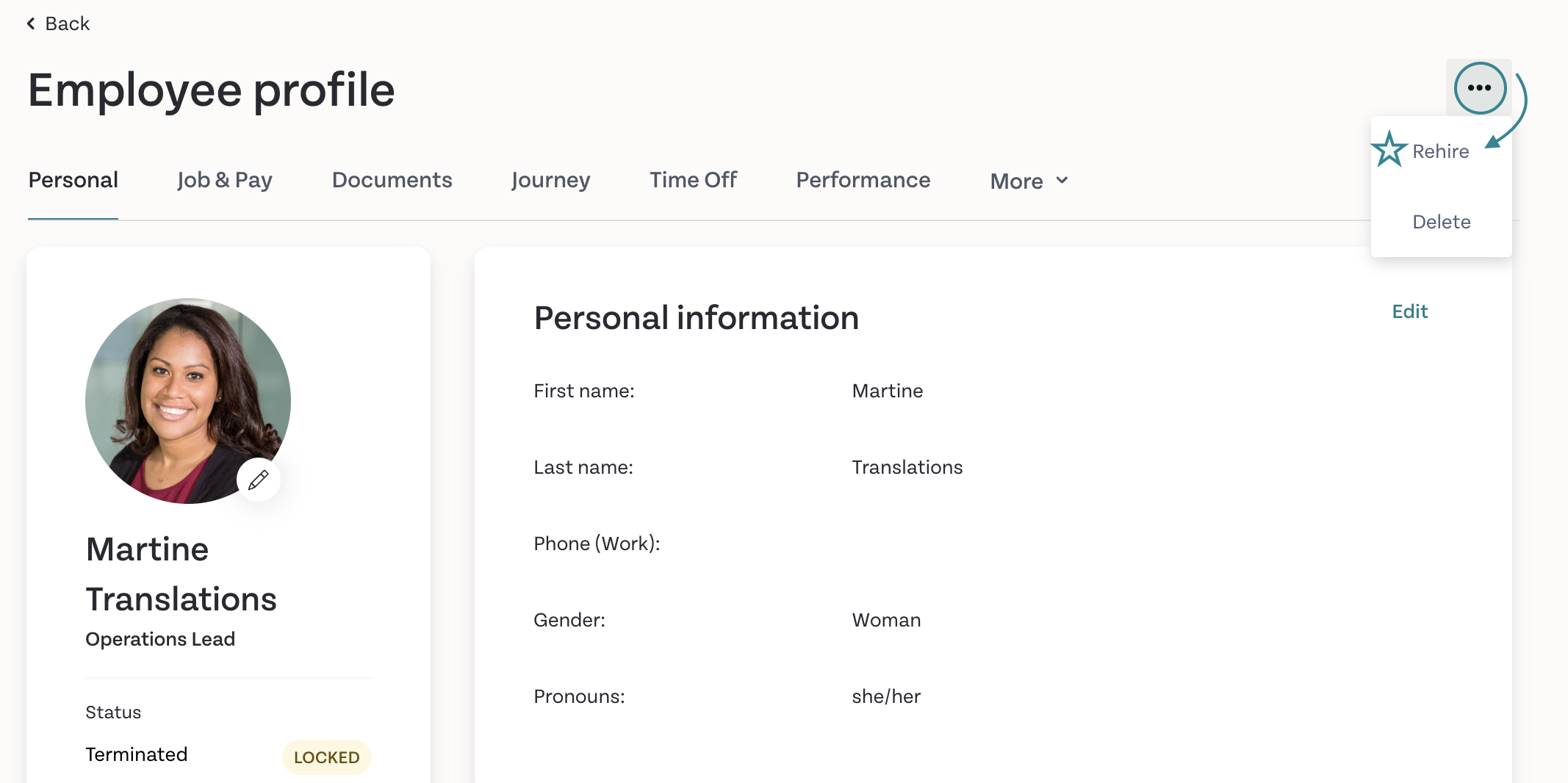 3. Humi will direct you the the "Rehire details" page. Select the "Rehire Date" from the calendar and click "Next."
4. On the next step, review whether the rehire details are correct. You'll also see the "Rehire Procedure," which outlines the steps to complete when rehiring the employee.
You'll need to notify your group benefits carrier, and your payroll administrator of the rehire to set them up properly.
We've made it easy to rehire employees in Humi. To learn more about the features available in the People module, use the links below.