Setting up a Timesheet Deadline and Reminders helps to ensure that no one on your team forgets to log their hours or approve an employee's timesheets.
There are two things you can configure here: A Weekly Deadline and Reminders. Let's start with the Weekly Deadline.
How to Add a Weekly Deadline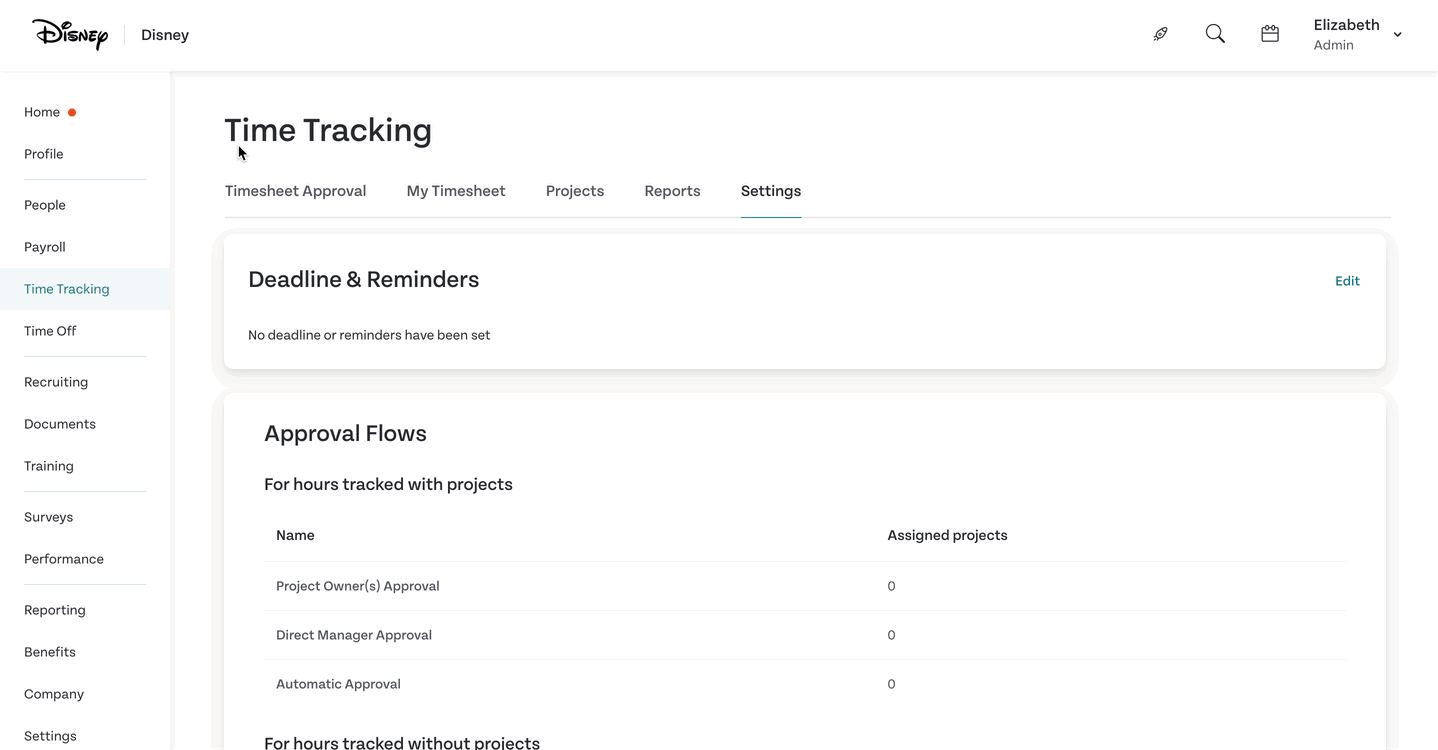 You can choose to set a Weekly Deadline to help your team stay accountable. This can be set for any hour of the day, any day of the week and will serve as the deadline that logged hours and approvals must be submitted.
To get started, head to Time Tracking and click on the Settings tab
In the Deadline & Reminders section, click on the Edit button
To enable a Weekly Deadline, select the Yes toggle and chose a day and time. By default, the deadline is set to Friday at 5 PM EST.
To disable a Weekly Deadline, select the No toggle and the feature will be turned off.
Reminders must be enabled
When you set a weekly deadline, Humi will also enable a Reminder to help keep everyone on track. You can learn how to configure your reminders by clicking the Set Up Reminders tab in this article.
How to Set Up Reminders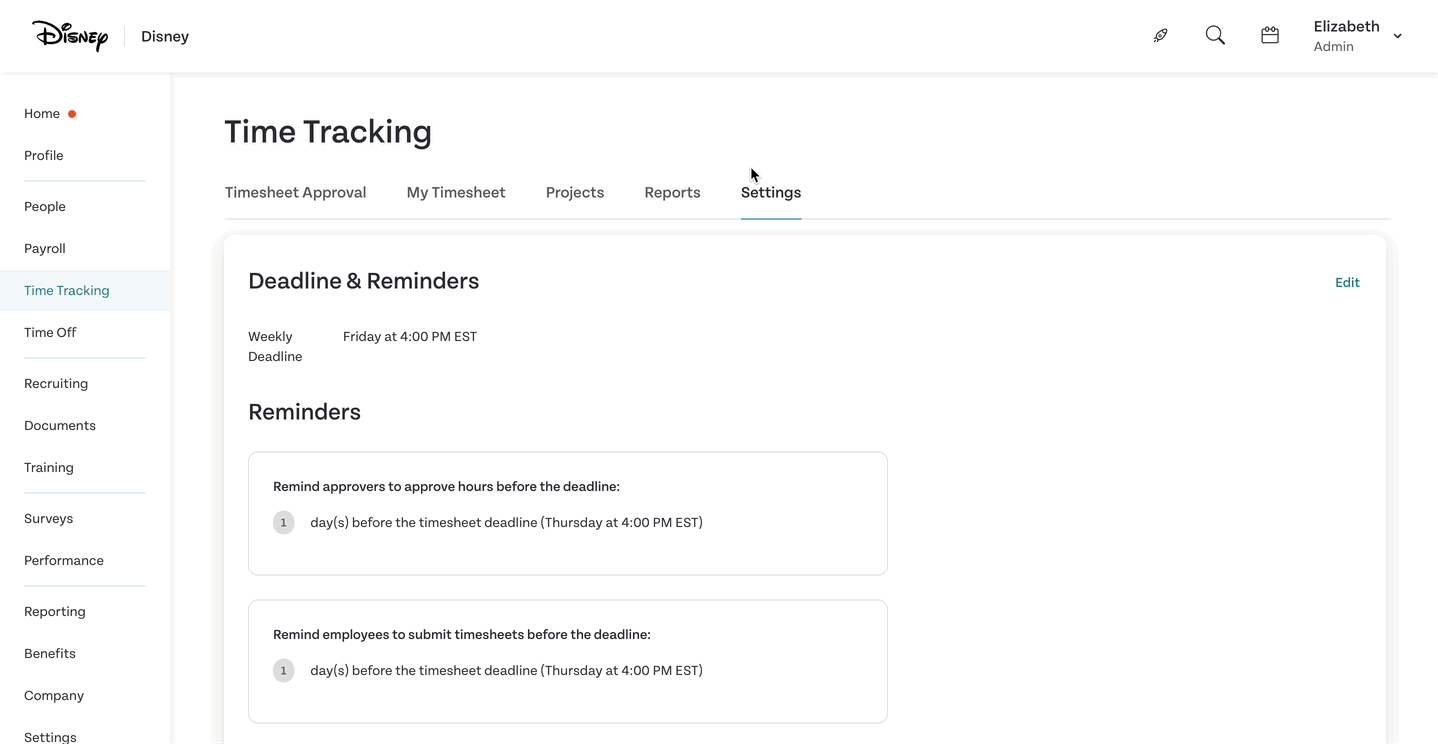 When you enable a Weekly Deadline, Humi will also add a Reminder to help to keep everyone on track. This reminder will be sent out via email and as a notification in the Humi inbox for each member of your team when their Weekly Deadline is approaching.
By default, this reminder is set to 1 day before your weekly deadline, but you can set it to whenever you'd like. Follow the steps below to learn how:
To set the time for your Reminder, select either the Approvers or Employees
Chose how many days before the deadline you'd like the reminder sent out
To add an additional reminder, click the + Reminder button and repeat the steps above
To remove a reminder, click the little trash can icon on the right-hand side of the one you'd like to delete.
Reminders are split into two groups: Approvers and Employees
Each group has a separate list of reminders that can be customized to fit your company's needs. You can have up to three unique reminders sent to each group per week.
Reminders must be enabled
To disable reminders, you must also disable the Weekly Deadline feature. You can do this by going to the Weekly Deadline section and selecting the No toggle to turn the feature off.