From promotions to contract changes, there are many reasons why an existing employee in Humi may become eligible for benefits. Whatever the reason, adding them to your benefits plan is simple with Benefits Plus.
This article will go over:
Need to move an employee to a different plan?
This guide is for employees who are not currently assigned to a benefits plan. If you need to move an employee to a different benefits plan, check out this article.
How to add an existing employee to a benefit plan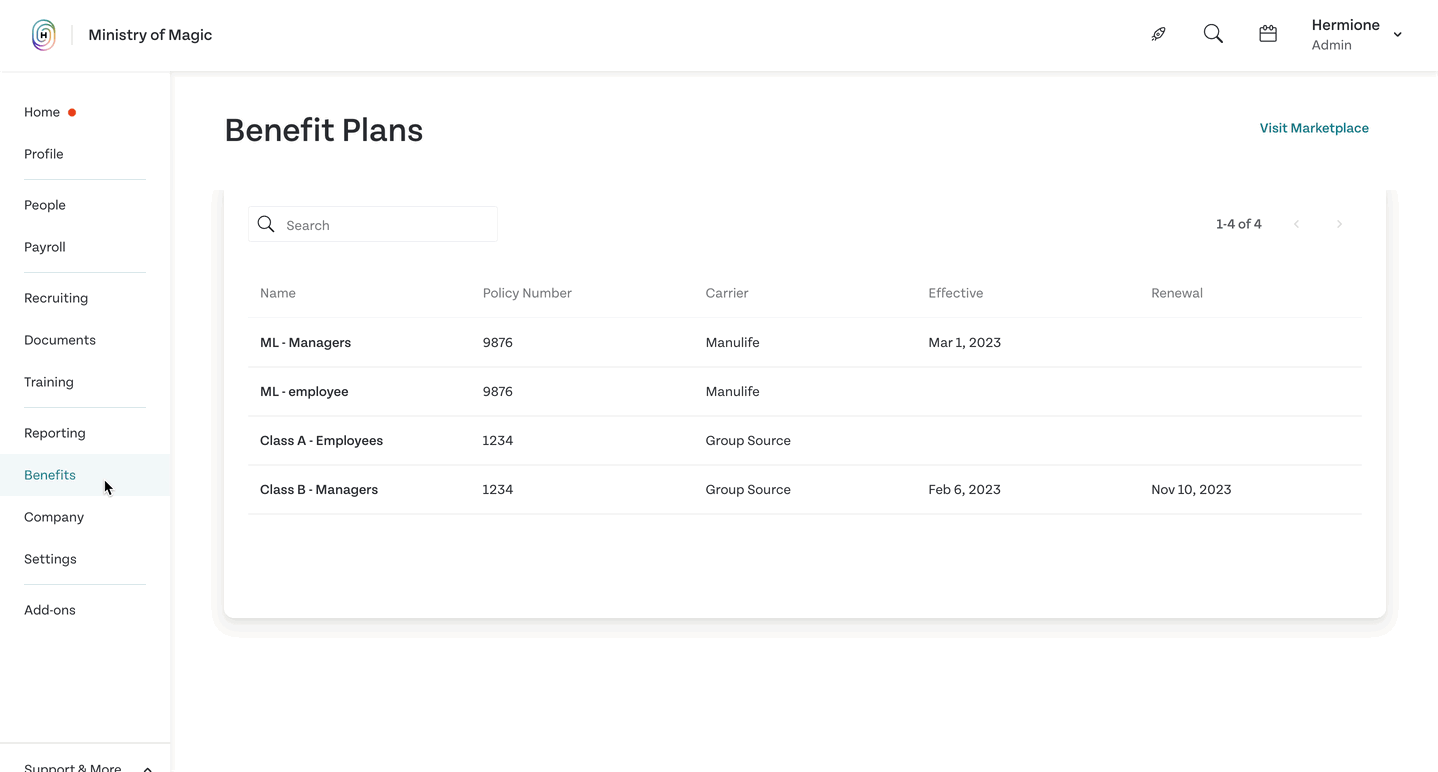 When you need to enroll an existing employee in your group benefits plan, simply assign that employee to the chosen benefit plan via the Benefits Module by following these steps:
To get started, log in to your admin account and head to Benefits
Choose the plan that the employee needs to be enrolled in
Click on the Employees tab and then the Add Employees button
Select the division (if applicable) and if you'd like to waive the waiting period
Click on Edit Selection
In the pop-up, select the employee(s) you'd like to add and click Select

Only employees who are not currently assigned to an existing plan will appear in this list. If you need to move an employee from one plan to another, click here.

When you're ready, click Add To Plan to submit your request!
Important differences between Carriers
Please select your carrier from the dropdowns below to learn how they process new enrollments.
Benefits by Design (BBD), Canada Life, Equitable Life or GroupSource
Humi will receive a notification to send the carrier enrollment email to the employee. Humi will be responsible for reminding employees to complete their enrollment within the enrollment period. If an employee still has not completed their enrollment within 31 days of their effective date, they will be classified as a late applicant.
Sun Life, Empire Life, Manulife, or Medavie Blue Cross
The employee will receive an email notifying them that they have a document that requires their signature on Humi. They will also receive an Action Required task on their Humi homepage. The employee will be prompted to complete their enrollment form directly on Humi.
Once completed, Humi will receive a copy of their enrollment form and enrol the employee on the insurance carrier portal for you.
Discover more about Benefits Plus