As an admin, you know how important it is to keep employee information updated and accurate. For example, if your employee mentions they're not receiving emails from Humi, this is your first hint that their email address may be incorrect in Humi.
This article will explain how to add a new email or update your employee's existing email address in Humi.
Note
We know you have a lot on your plate, so if you want to help your employee update their email in Humi for themselves, you can send them this link that walks them through how to do it! Additionally, we have many resources for employees to troubleshoot Humi issues in the "Humi Guides for Employees" section.
How to add or update an employee's email address in Humi
1. In "People," scroll or use the search box to find the employee's profile and click on their name to be directed to their employee profile.
3. Click on the "More" dropdown tab in their employee profile and select "Account."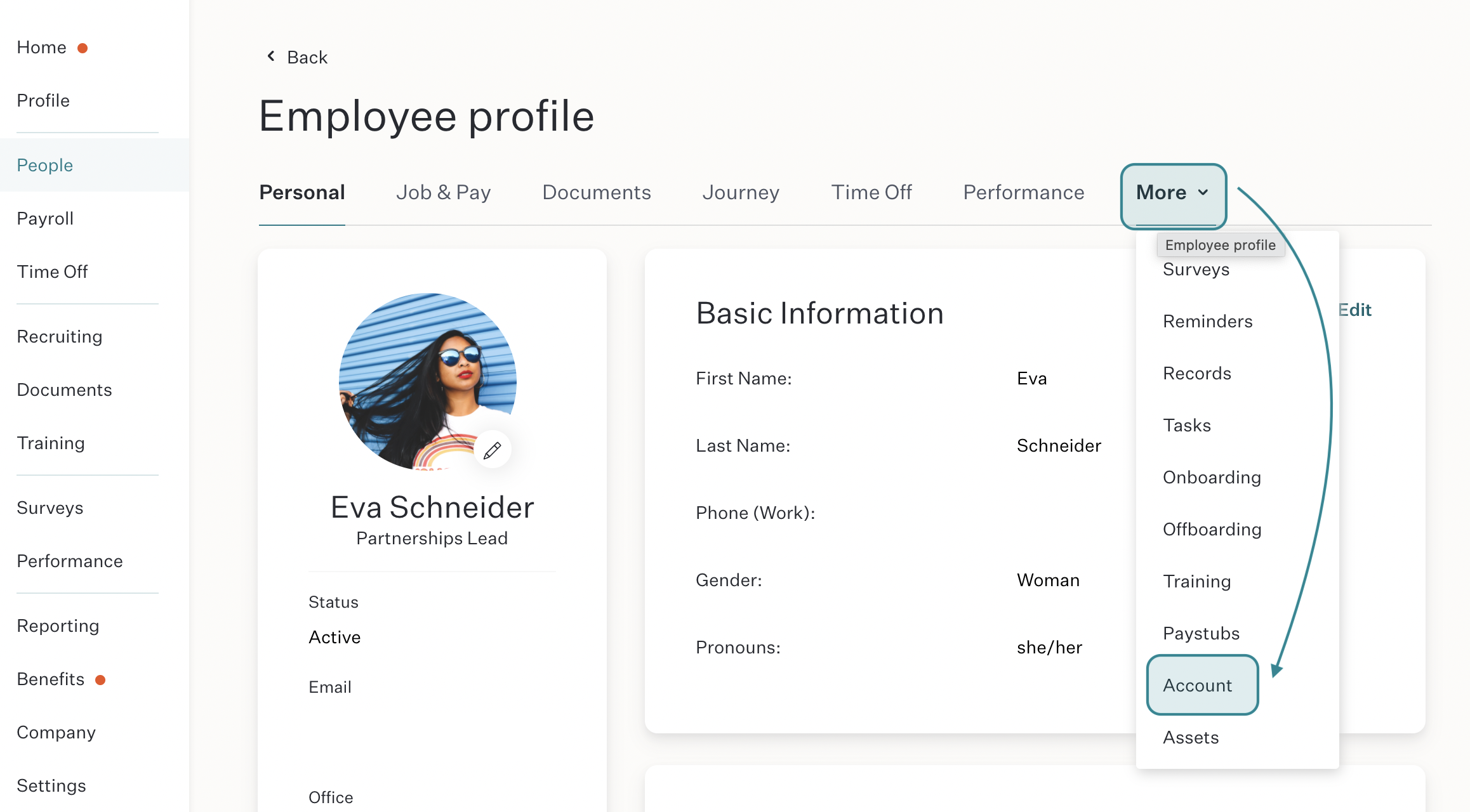 4. In the "Emails" section, click the "+ Add new email" link.
5. In the pop-up, enter the new email, then click "Save."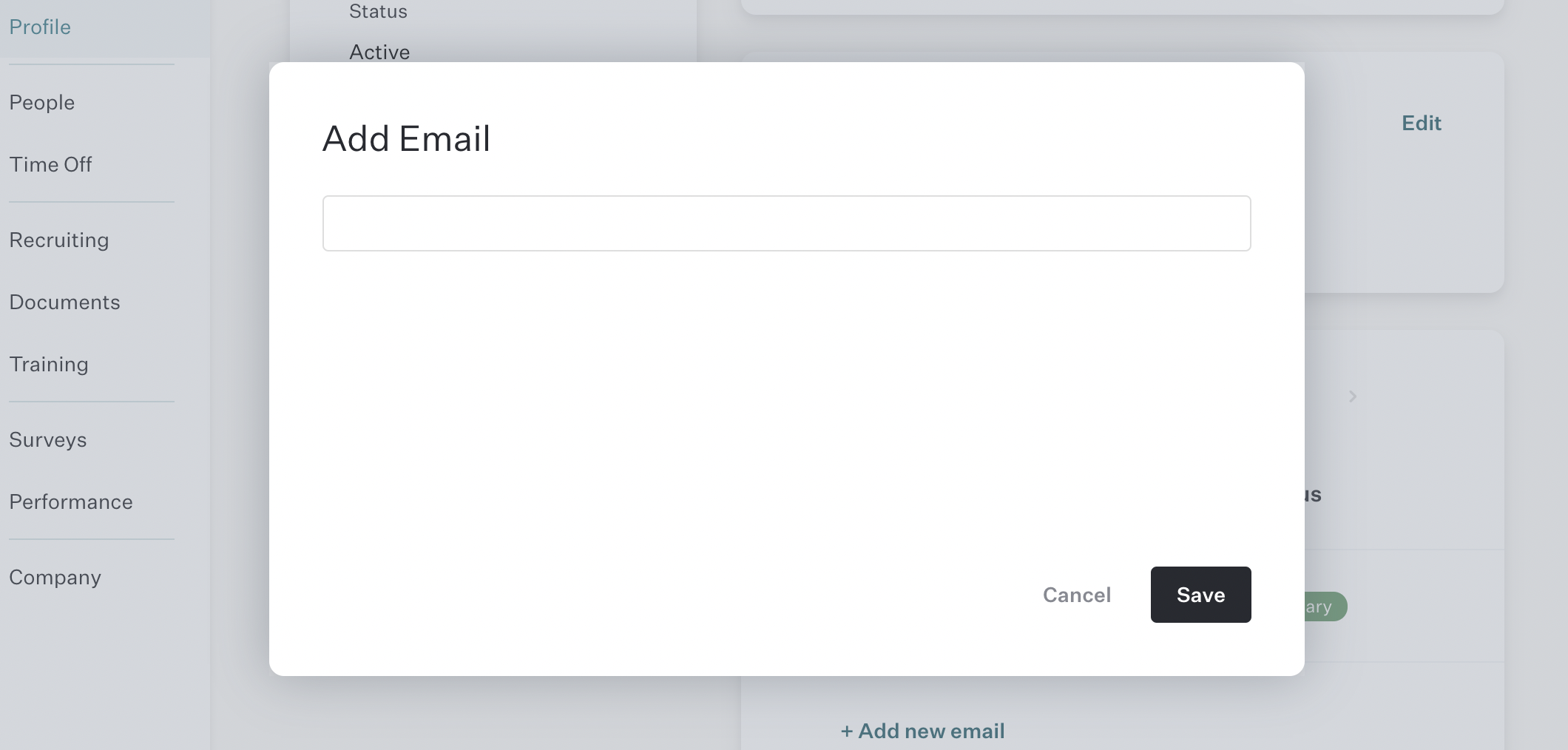 Important Note
The new email has been added to Humi but will be in an "Unverified" status. The email must be verified to become an active email.
6. Once you've added the new email, ask the employee to check their email for a verification email from "helper@humi.ca."
The employee must open the verification email and click the "Verify Email" button.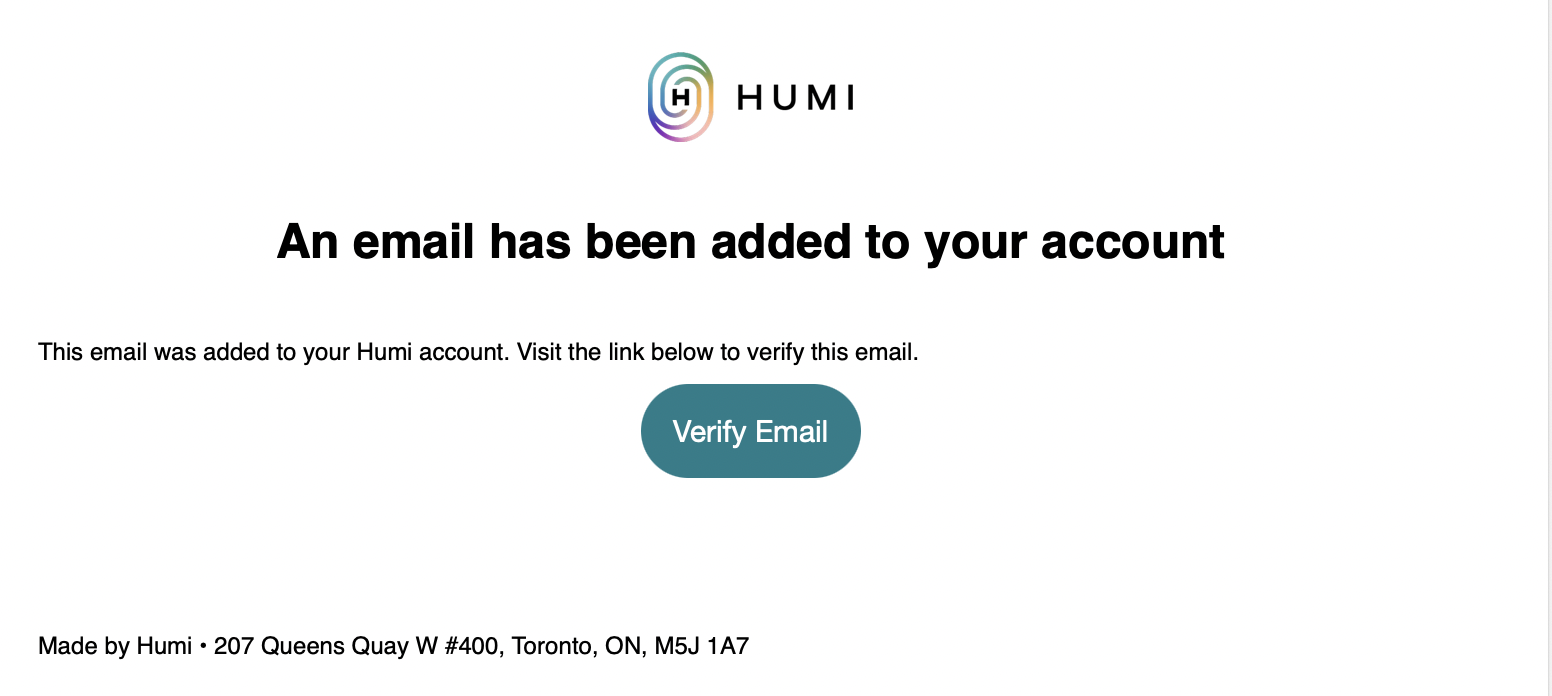 Important Note
Please remind the employee to check their junk/spam folder if they did not receive the verification email.
If you need to resend the verification email, repeat steps 1-3. Then, in the "Emails" section, click the three dots next to the email and select "Resend Verification" from the dropdown menu.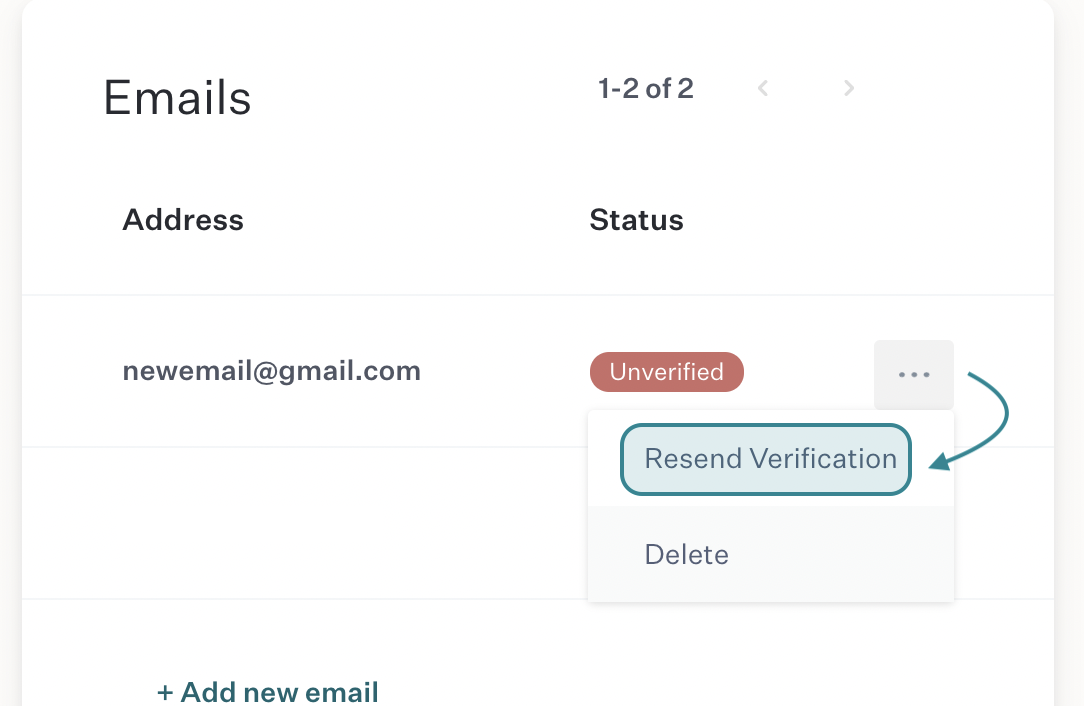 7. Set the new or updated email as the "Primary" email
The primary email address is where your employee will receive all Humi notifications and can also be used to log in to Humi.
If the employee's Humi account has more than one email address, you must choose one as the "Primary" email address. The primary email address is usually set as the employee's work email, but it can be any email address of your choice.
Once the email is verified, you can set it as the primary email by clicking the three dots on the side and selecting "Make Primary" from the dropdown options.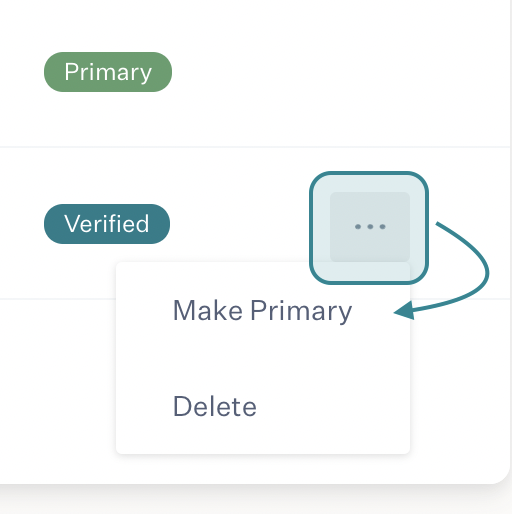 That's it! The employee will now receive all Humi notifications to the new email address added in Humi.
Discover more about People