How to add "Hiring Permissions" to a custom role
If you already have the custom role created, you can add hiring permissions to it by following these steps:
In "Settings," under the "Roles & Permissions" tab, scroll down to the "Custom Roles" section and click on the one you need.
Humi will direct you to the custom role details page, click the "Edit Permissions" button on the top right corner.
Click the dropdown arrow on the "People" module, then click on the "Hire New Employees" switch to activate it.
Anyone assigned this custom role will now be able to hire new employees in Humi.
Now that this is set up, anyone assigned to this custom role can hire new employees in Humi and select from any of the additional roles you added during the "Onboarding" stage of the hiring process.
In addition to any other roles they may be assigned, all employees should have the "Employee" role.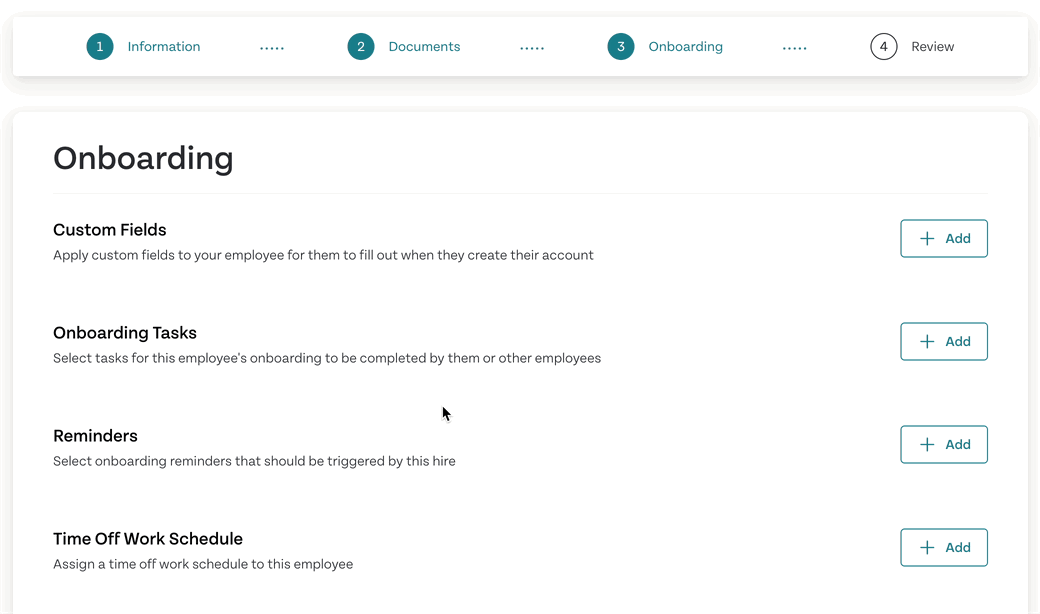 Reminder
The employee must be logged into their custom role to access hiring permissions. They can toggle between their assigned roles by clicking on the arrow next to their name, hovering over "Roles," and clicking on the role they need.


Under their name in the top right corner, Humi will always display the role they're logged in as so they can easily recognize the permissions they'll have access to. In the "Employee" role, they'll have very limited access and will need to toggle into their new role for extended access.
Discover more about Roles & Permissions