All assignees must complete the survey in order to view the results. However, we know that this isn't always possible because people forget, go on vacation, and so on.
When you feel like you've received a sufficient amount of survey responses, you can for complete the survey to view the results.
1. In "Surveys," under the "Overview" tab, click on the survey you want to force complete.
2. Next, click on the three dots on the top right corner and select "Force Complete" from the dropdown menu to complete the survey and view the survey results summary.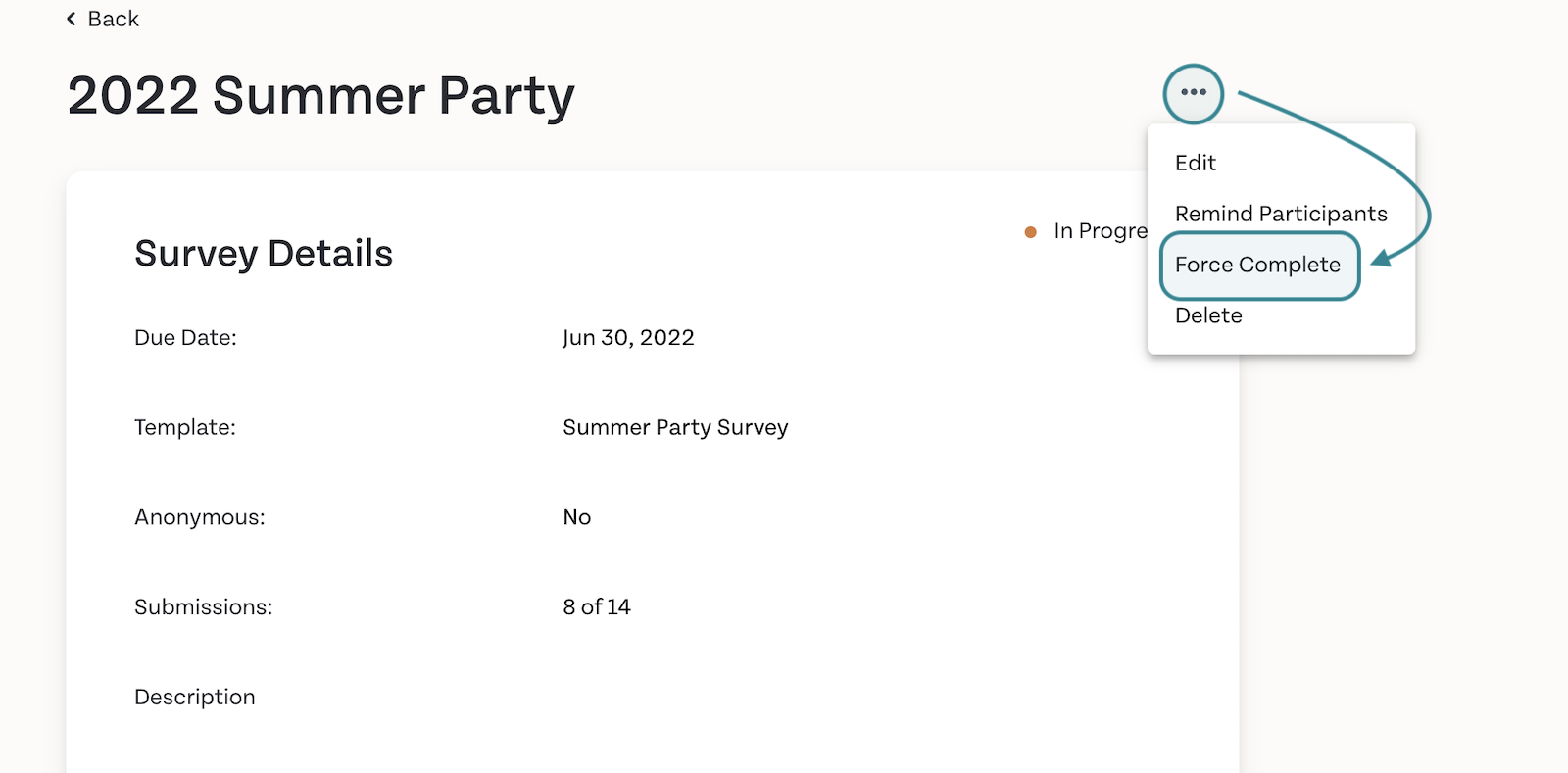 Important Note
When a survey has been force completed, the survey will be closed and employees can no longer access or fill in that survey. Additionally, you can't undo a force completion of a survey.
Once you've force completed the survey, the status will change to "Completed" and you can click on the "View Results" button to view the survey results summary.
Discover more about Surveys