Are you joining Humi from Bamboo HR? Welcome! We're so excited to have you here.
It's very easy to export your employee data from Bamboo HR to upload into Humi, just follow these steps:
In your Bamboo HR account, navigate to the "Reports" tab. In this tab, you can create a "Standard Report" or create a "Custom Report." We recommended creating a "Custom Report" because then you'll be able to choose exactly the employee information you would like to be included. This will save you time from deleting unnecessary fields later.
Select "Custom Report," name it "Humi" and enter a short description.
Select the fields that you would like to be included in the exported report.
Once you've created the custom report, choose all employees to be included in the report.
Navigate to the "Export" button and select "CSV" file.
Once you have the Bamboo HR "CSV" file, you must now copy and paste that information into the Humi template.
If you don't have the Humi "Employee Importer" template, you can download it by following these steps:
Log into Humi
Navigate to the "Company" module
Click the "Import" tab
Click the "Download template" button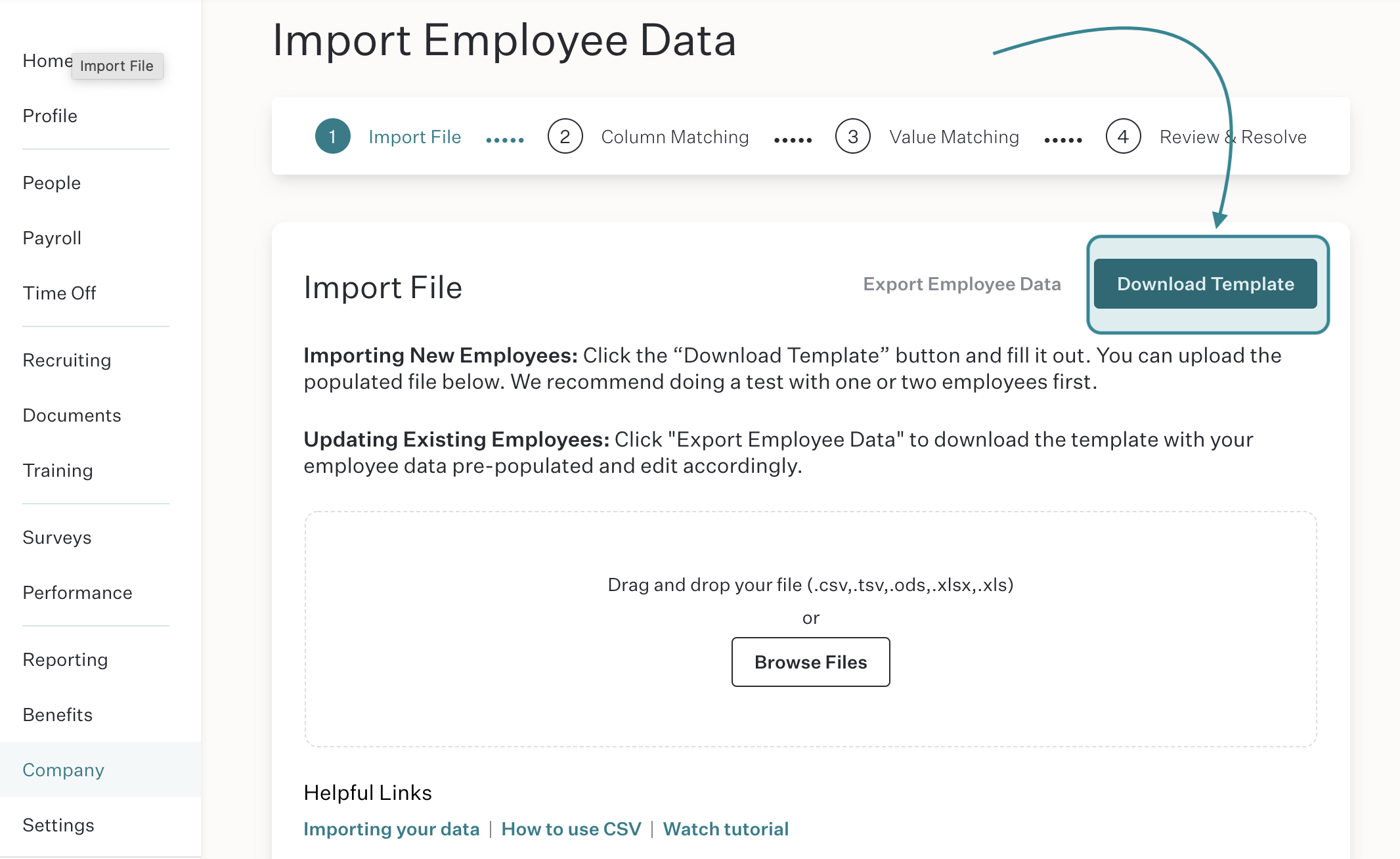 Once you've moved all information from the Bamboo HR CVS file into the Humi Template, you can Import it into Humi in the same place (Company > Import > Upload Humi Template)
For more information, here's a step-by-step guide on How to use the "Employee Importer" to import your employee data in Humi.