It's always nice to put a face to a name, especially if you work remotely. This article will walk you through the process of adding a photo to your employee profile.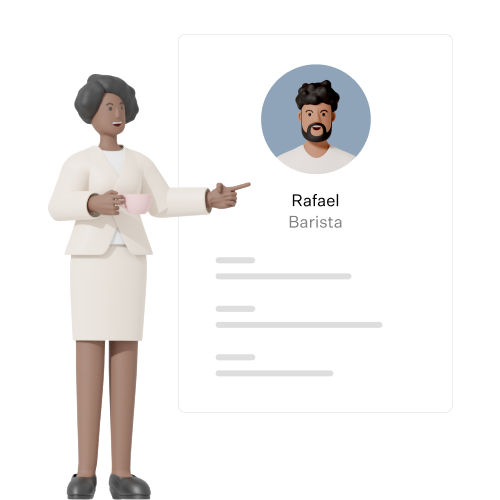 How to add or change your profile picture
Summary
Profile > Click on the pencil icon below your photo > Select the image you want and crop it inside of the circle > Save
Click "Profile" on the left menu to go to your employee profile.

In the "Personal" tab, click on the pencil icon on your picture's bottom right.
In the pop-up, drop in an image or click to browse for the image on your computer. Find the image you want to set as your profile picture and upload it here.
Next, you'll be prompted to adjust your image. Crop your image with the circle provided (anything highlighted within the circle will be in your profile picture). When satisfied with the image, click "Save" in the bottom right corner.
Humi will upload your new photo and it will now be visible on your employee profile.
We told you it was easy! To learn more about Humi, use the links provided below.
Discover more