After you've set up your Indeed integration, when you create new job posts in Humi they will be posted to Indeed as well.
This article will explain how to manage the Indeed integration for your job posts while creating a new job post or after it's been posted.
Create a Job Posting
When creating a job posting, if the Indeed integration is active, on the last page you'll see the "Post to Job Boards" header with the Indeed switch automatically toggled "on."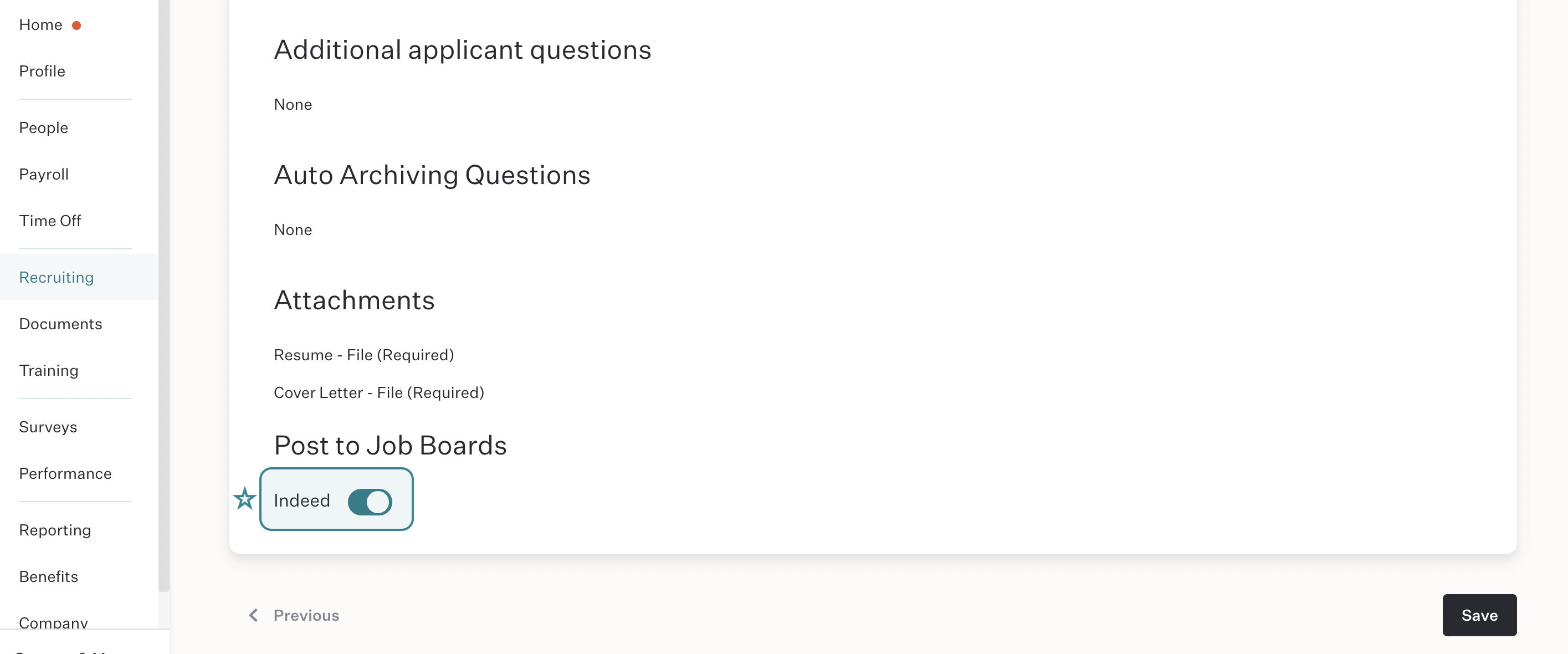 If you want the job posting to be on Indeed, you can leave this switched "on."
If you don't want the job posting on Indeed, click the switch to toggle it "off" and ensure the job post won't be posted to Indeed.
Edit a Job Posting
If you've already created the job posting and want to manage the Indeed integration you can do so by:
In "Recruiting," click on the job posting then click the "Information" tab.
From here, scroll down to the "Job Board Integrations" section.
Toggle the Indeed switch "on" or "off," depending on whether or not you want the job to be posted on Indeed.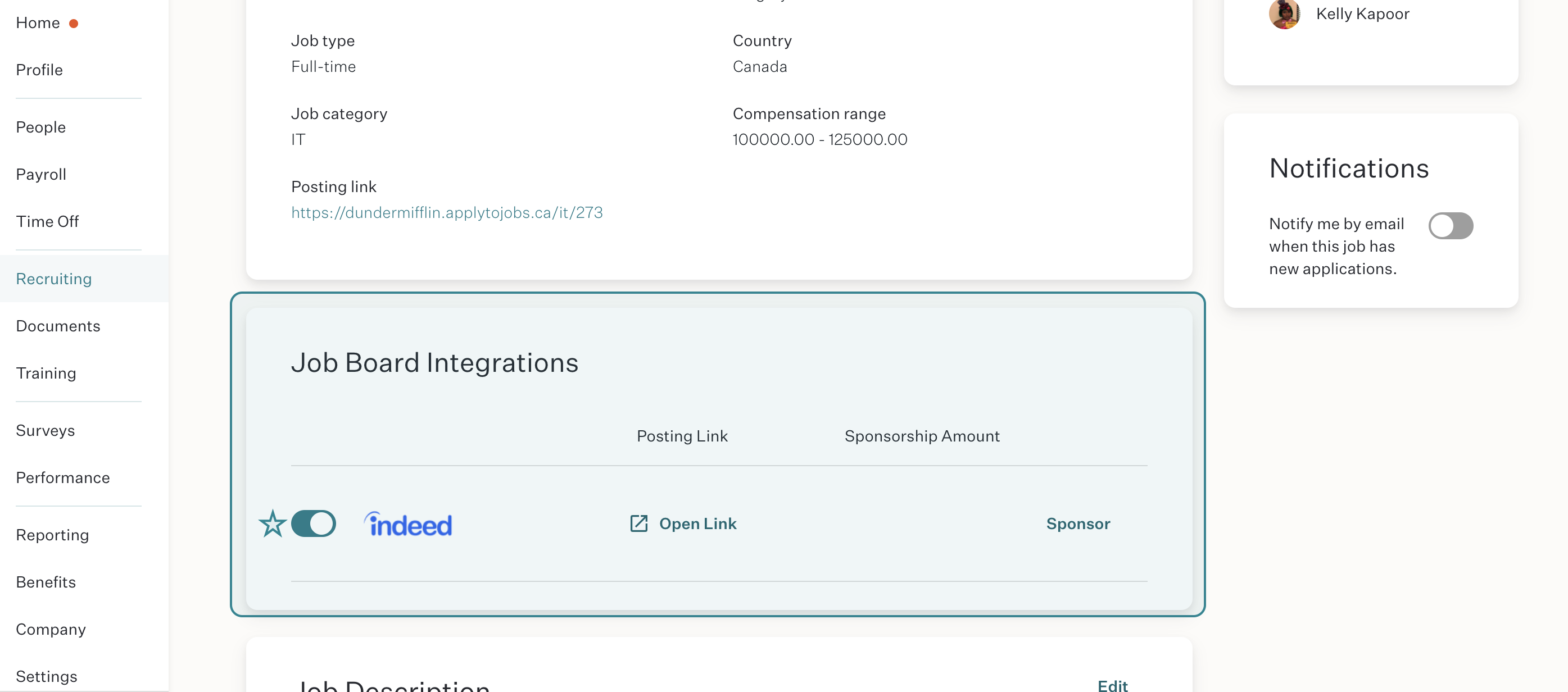 Discover more about Recruiting