Time Off Leave Visibility – If this switch is on, employees will be able to see who is away. If it's off, employees will only be able to see their own time off requests and no other information.
Note
When the "Time Off Leave Visibility" switch is turned on, these requests can just show that someone is "Away" or it can display full details such as Time Off type and description. This secondary level of visibility control is configured when setting up the Time Off type's visibility settings.
If the "Time Off Leave Visibility" is switched on, employees will see their colleague's time off requests on the Humi homepage and the Humi Calendar.
An example of how it's displayed on the Humi homepage: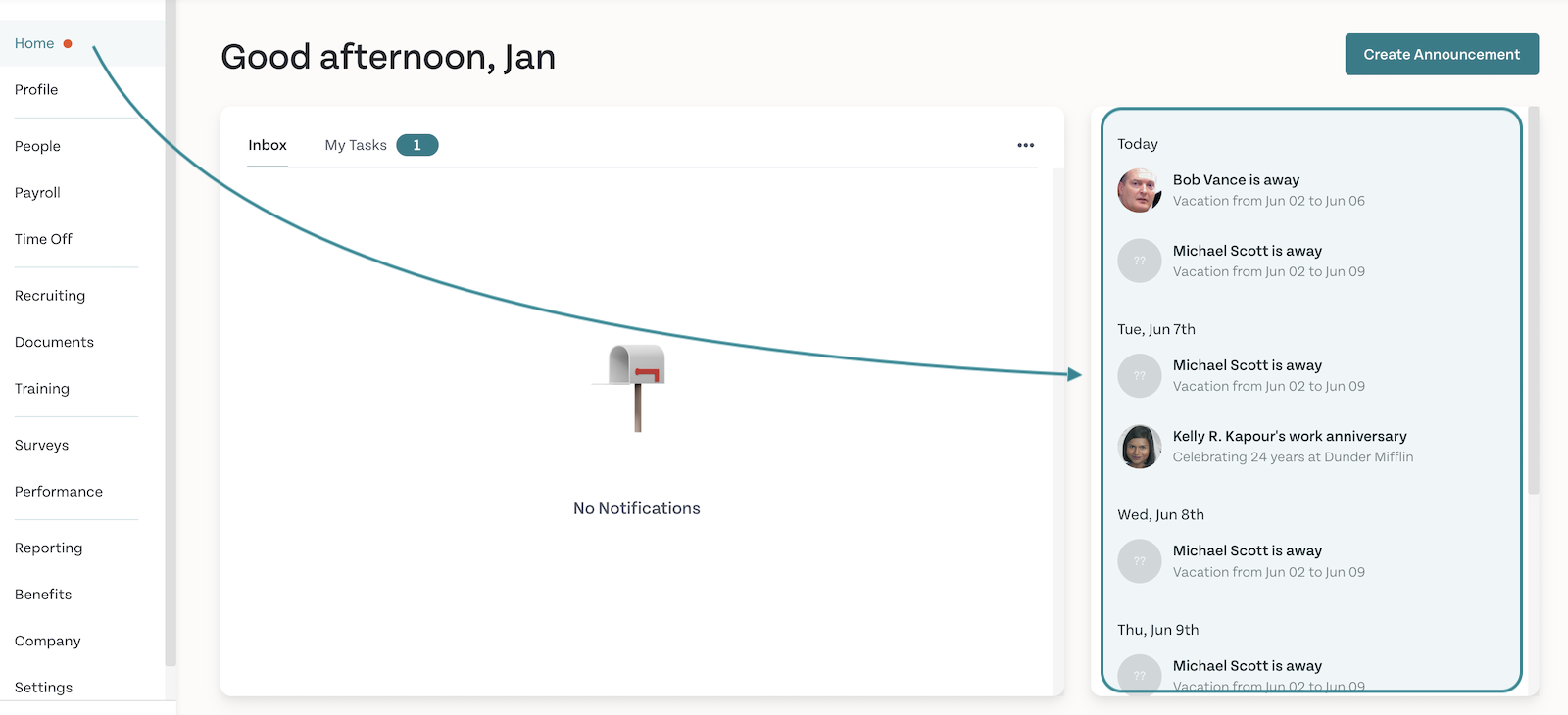 Profile Balance Display Date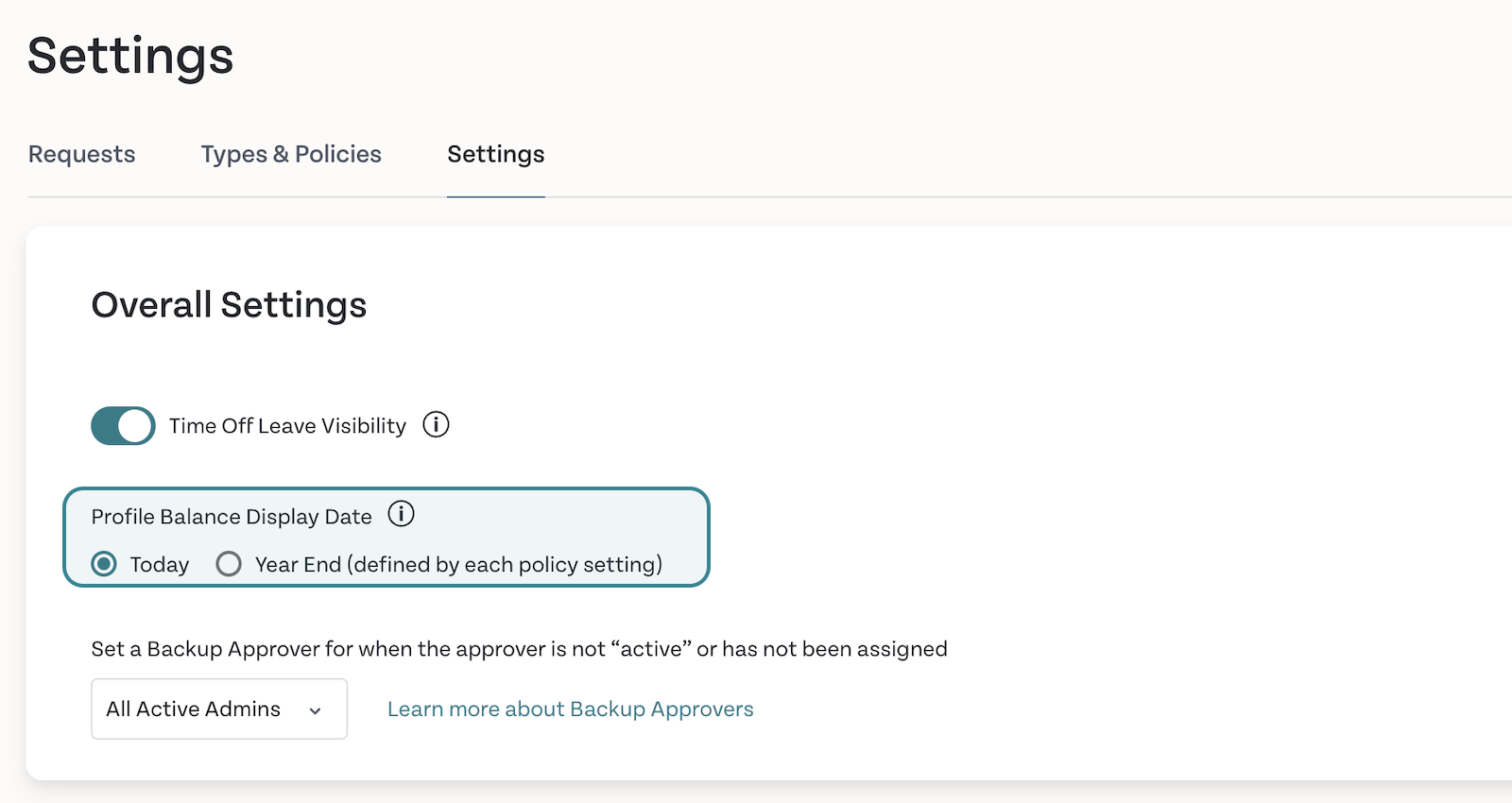 In this field, select if you want the employee's Time Off balances to be displayed as the amount they've accrued up to today's date by selecting "Today," or select "Year End" for the balance to be displayed as the total amount for the year.
Note
The year-end date will not default to December 31; instead, Humi will calculate and display the year-end balance based on the date entered in the policy settings.
Set up a Backup Approver
Finally, you can set up a "Backup Approver." Selecting a backup approver is a good way to avoid any confusion and prevent all admins from getting time off requests when a designated approver is unavailable.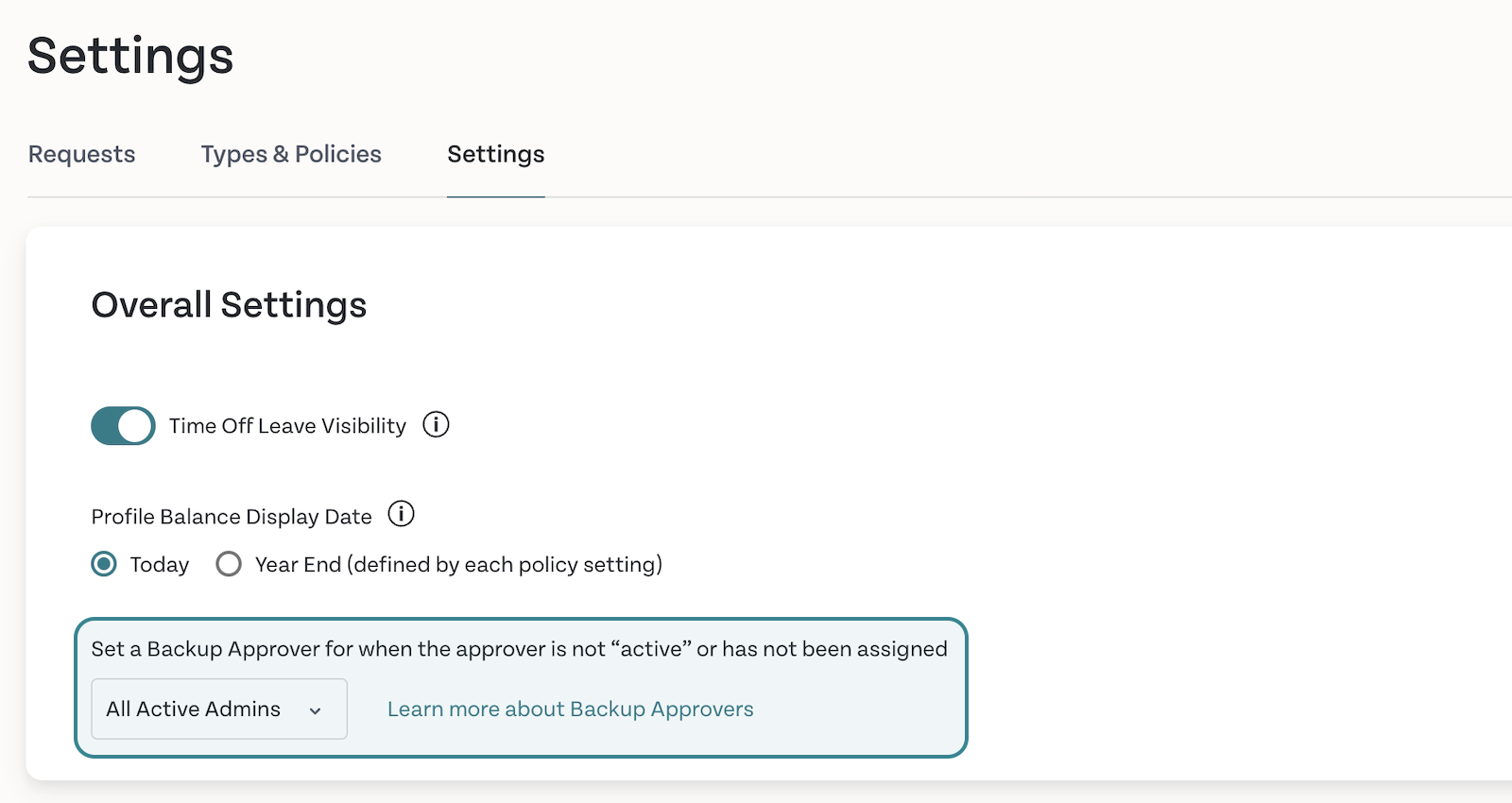 Check out this article for more information, which includes a step-by-step guide on how to set up a Backup Approver.
Once you've set up the fields in the "Overall Settings" section, the next step is setting up your work schedule.