Surveys are an excellent way to gather valuable feedback from your team. Once all participants complete the survey, you can view the results on the "Survey results summary" page.
This page displays the survey data in an eye-catching and easy-to-read format, using charts and graphs for all question types except freeform questions.
Survey results summary page
1. In "Surveys," under the "Overview" tab, click on the survey you want to view the results of.
2. If all employees completed the survey, the status would be "Completed," and the "View Results" button will be available. If not, the status will be "In progress," and you won't be able to view the results unless you force complete the survey.
Important note
If you've force completed a survey, there may be questions with no response. Since all survey questions are mandatory, if there is no response to a question, it will say "No response" in the answer column. Additionally, the aggregate data won't include questions with no response.
3. Click the "View Results" button to view the survey results summary page.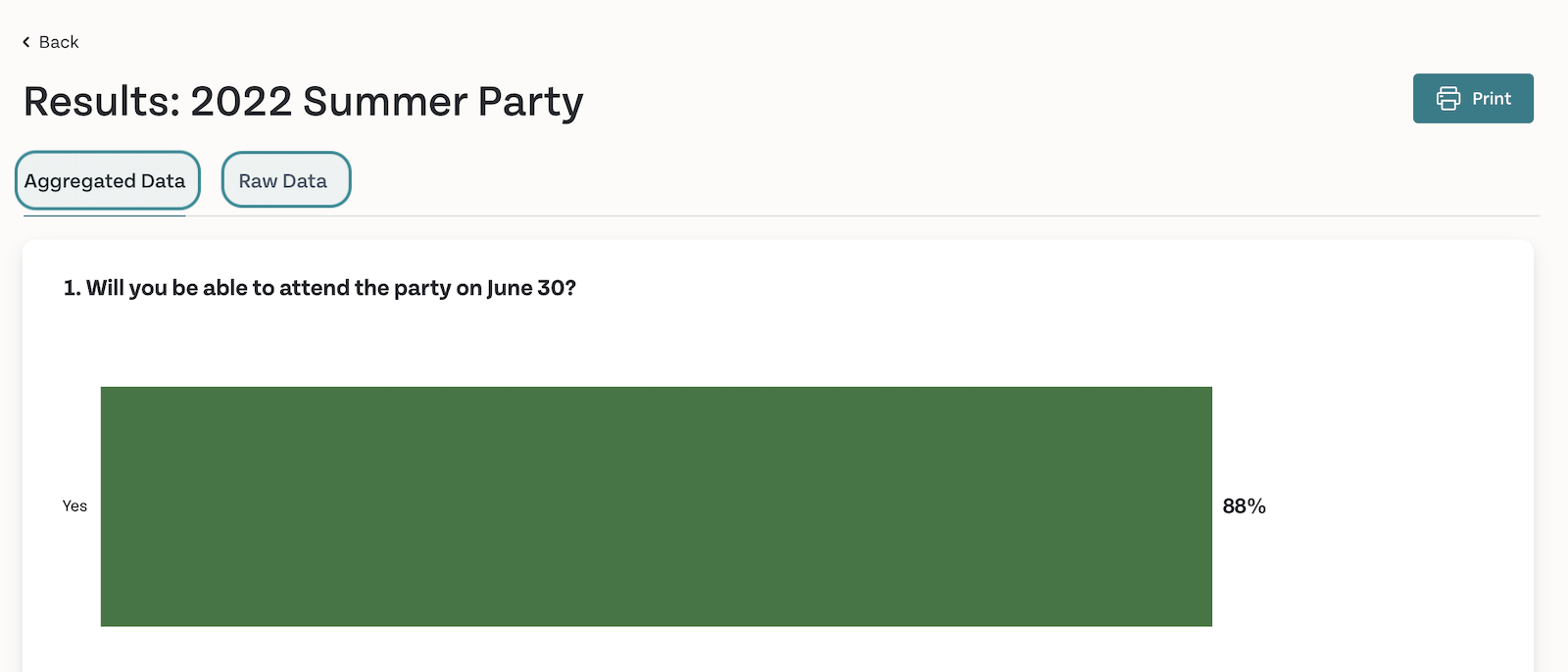 The survey results summary page contains two tabs, the "Aggregate Data" and "Raw Data." Keep reading to learn what each tab contains.
Raw Data and Aggregate Data tabs
"Raw Data" tab
Unfortunately, because of the nature of freeform questions, we cannot produce aggregate data for these question types. Instead, Humi will display all responses to freeform questions on the "Raw Data" tab.
From here, you can quickly view the responses at a glance on the table or export the data by clicking the "Export" button and selecting the format you desire.
Anonymous vs. Non-anonymous surveys
If the survey isn't anonymous, you'll be able to see the employee's information, including their name, department, manager and the date they submitted the response.

If the survey is anonymous, under the "Responder" column, it will say "Anonymous" with no further information.
"Aggregate Data" tab
The survey results for all other question types will be displayed using eye-catching charts and graphs. The data will be displayed in percentages, but if you hover over the chart sections, it will reveal the exact number of participants who selected that answer.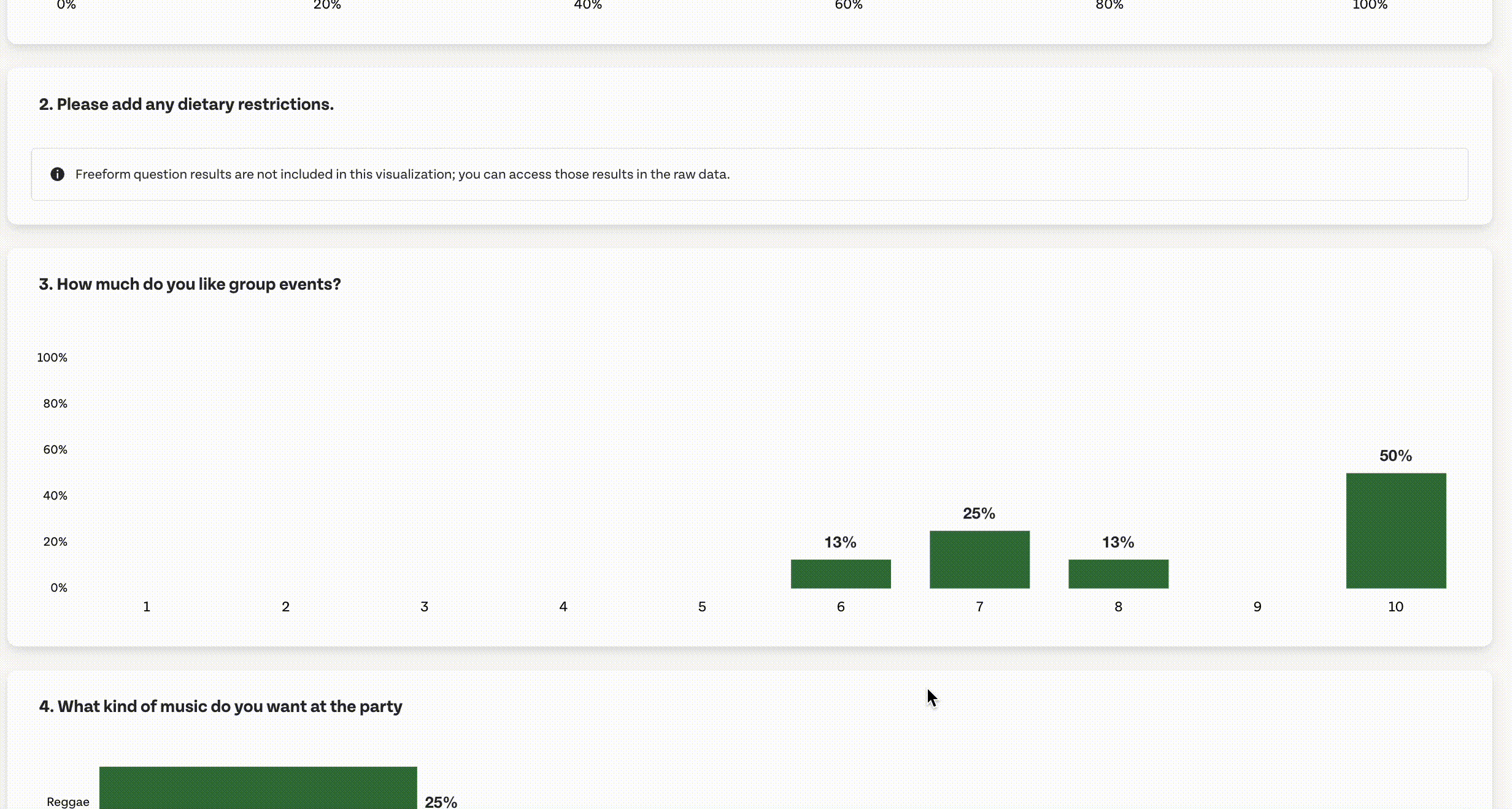 You can print these results or save them as a PDF by clicking the "Print" button on the top right corner and selecting the option you require.
Discover more about Surveys