If you want to review your Humi subscription, add additional modules, update your payment information, view or download your invoice history, or cancel your subscription, you can do it all in "Settings," under the "Billing" tab.
This article will explain how to:
Review and update your subscription
Update your payment information
View your invoice history
Cancel your subscription
Note
Only admins have access to the "Billing" tab.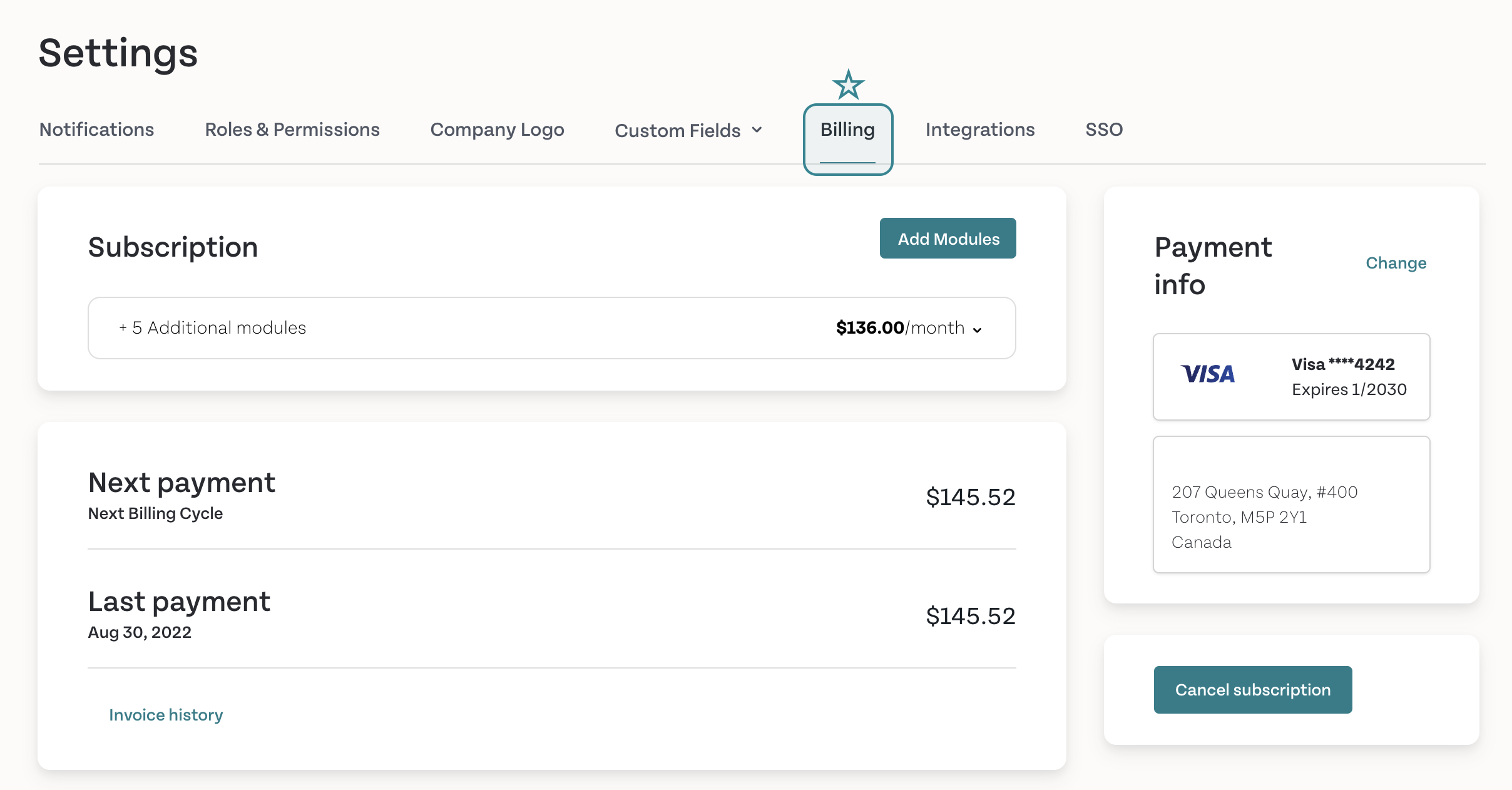 The pricing is determined by the number of product modules you have and the number of seats. The number of seats includes both "Active" and "Onboarding" employees, and whenever you add or remove employees, your invoice will be automatically adjusted.
Review and update your subscription
In the "Subscription" section, you can review your active product modules, see the pricing for each module per month/employee, and view the total cost per month by clicking on the dropdown arrow in the top right corner.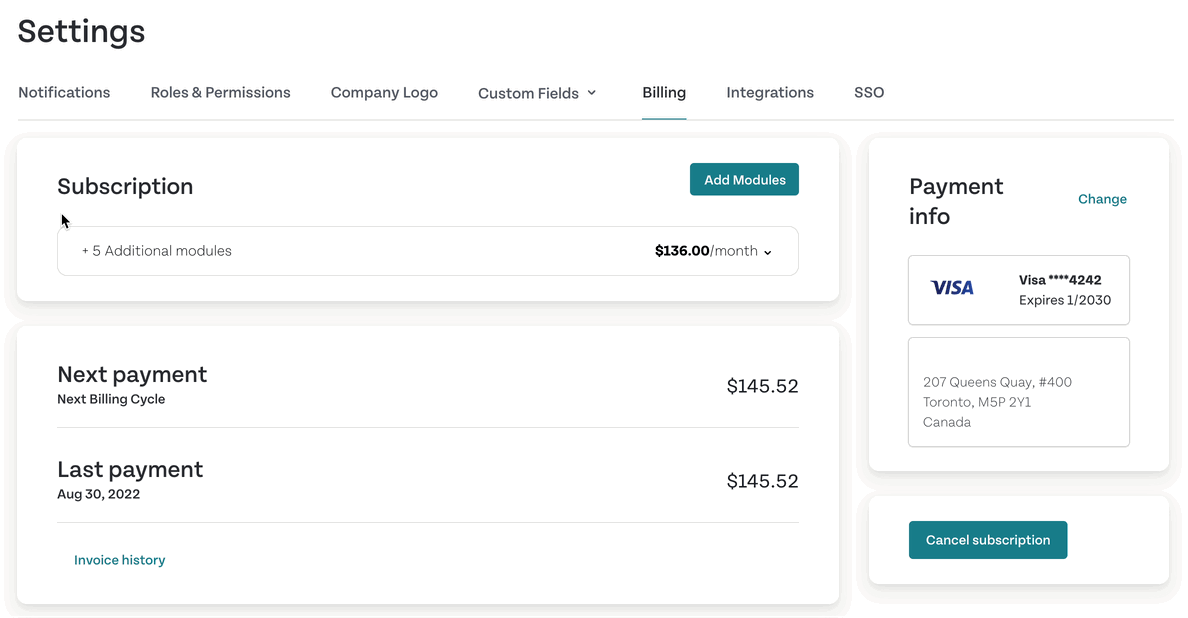 To add more product modules to your account, click the "Add Modules" button, and a pop-up will display any modules that are available to be added.
Product modules include Core HR, Performance, Time Off, Payroll, Recruiting, and Business Insurance.
Updating your payment information
The credit card used to activate your account is listed in the "Payment info" section. This credit card will be charged for all invoices.
We recommend reviewing the card details once a year to ensure that the credit card information is still correct and not expired. If the credit card expires or a payment fails, the primary admin will be notified via email to update it.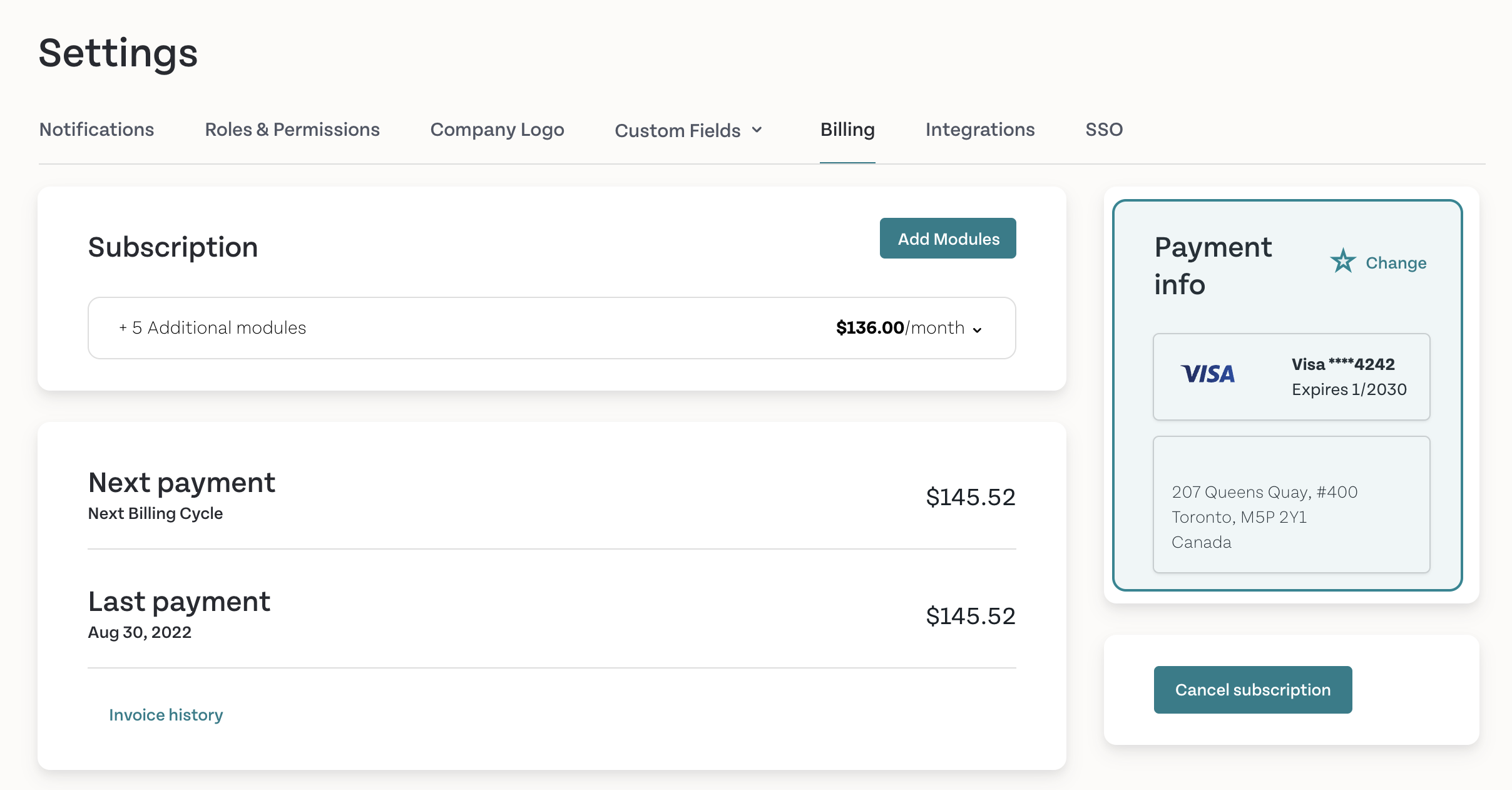 To update your credit card information, click "Change" on the top right corner and enter the new card details in the pop-up.
View Invoice History
Under the subscription section, you can quickly view your next payment in the billing cycle and the date and amount of the last payment.
To view your invoice history, click the "Invoice History" link beneath "Last Payment," and you'll be able to view all of your invoices.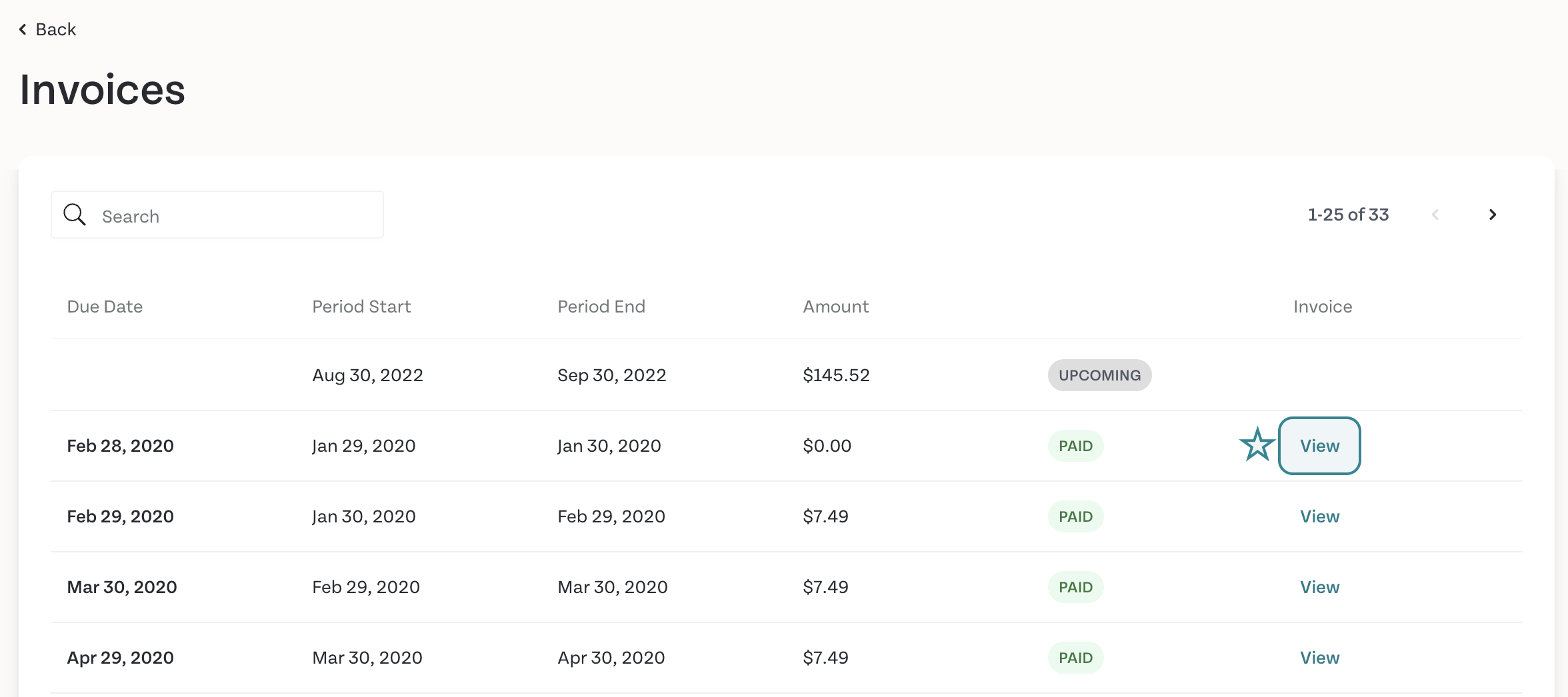 To download an invoice, click "View" on the invoice you need, and Humi will automatically direct you to download the invoice.
Cancel your subscription
If you ever need to cancel your Humi subscription, click on the "Cancel subscription" button located beneath the "Payment info" section.
In the pop-up, select the reason for the cancellation from the dropdown menu, and any additional comments you'd like to share with us then click "Confirm."
Discover more about Settings