When big life changes occur, there are a million and one places you'll likely need to update your details. To help simplify things, Benefits Plus allows you to request changes to your benefits plan coverage details with just a few clicks!
To get started, log in to Humi and head to Benefits.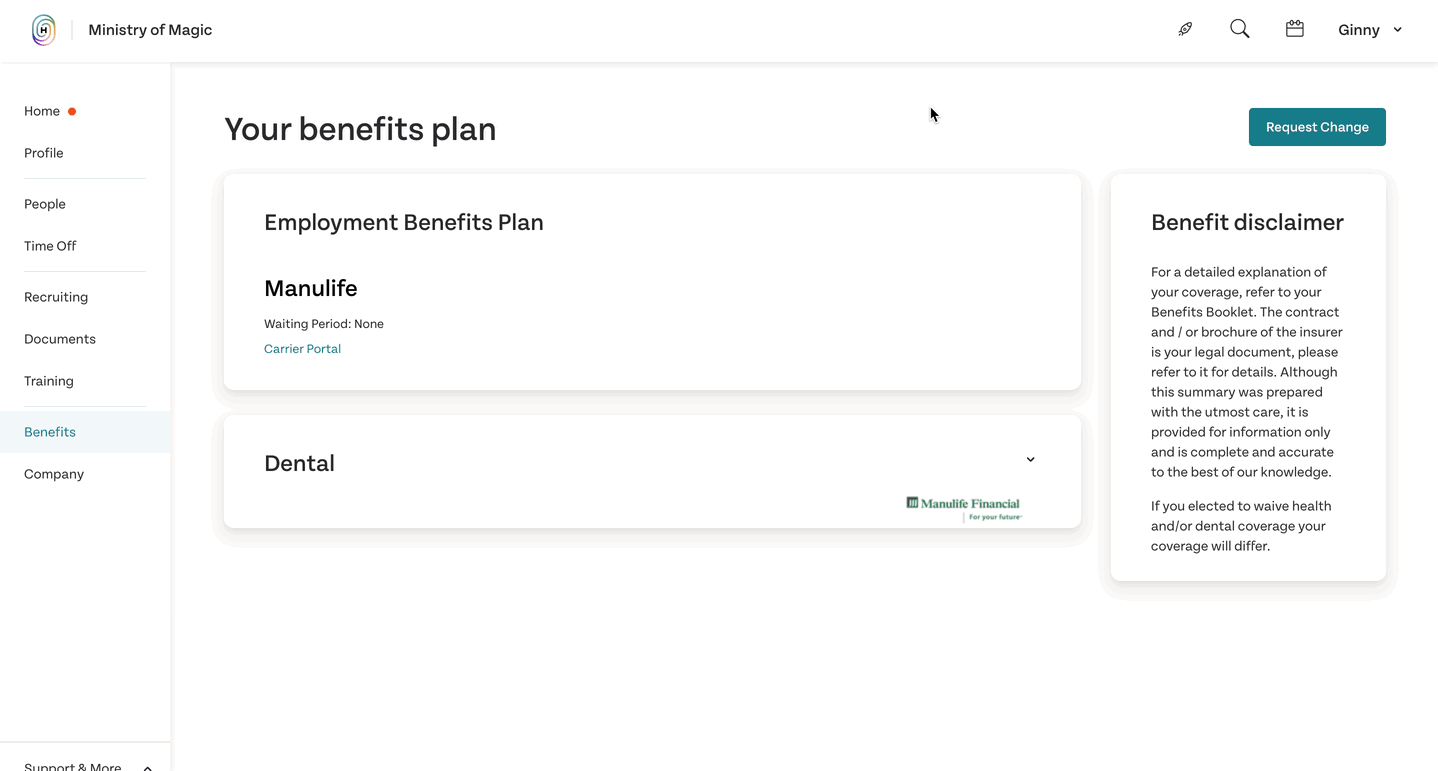 In Benefits, click the Request Change Button in the top right
This will open a pop-up with a form for you to complete. Go through the form and fill in any changes you'd like to request to your benefits coverage
When you're ready, scroll to the bottom of the form and select Click to Sign
Add your signature

You can either draw your signature with your mouse
Type it in as text
Or add it as an image

Select Insert Everywhere and then click Continue in the top right
Click I Agree to complete and submit your change request

Humi Tip


Humi uses Dropbox Sign to facilitate secure document signing on our platform. To learn more,

click here

.

When the window closes, you'll see a banner at the top of the Benefits module confirming that the request has been submitted and is under review
Your manager and admin will now be able to see your request
Once your request is approved or denied, you'll see the confirmation in two places in Humi:


You'll receive a notification in your Humi Inbox
There will be a banner at the top of your Benefits module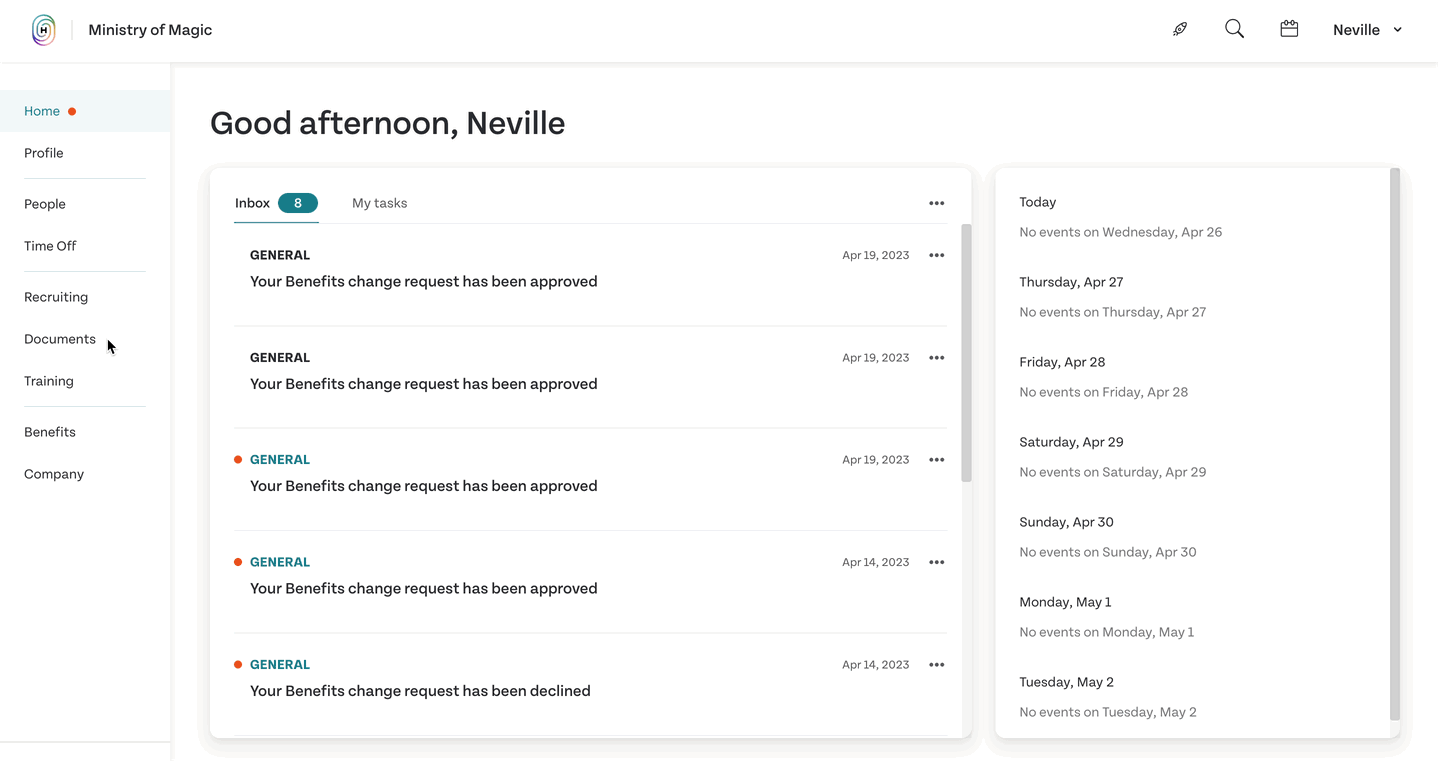 You can access your submitted request forms through the Documents module in Humi. This is handy if you need to double-check what information you entered on your recent request or keep track of the previous requests you've made.
To do so, just head to Documents and select the one you'd like to view. You can also download the document if you'd like a copy for your own records.
Discover more about Benefits