If you're an approver for a change request, you'll receive an email and dashboard notification asking you to approve the change request when a change request is made.
When you click on the notification or email link, Humi will take you to the "Request Change" page, where you can review the request details and approve or deny the requested change.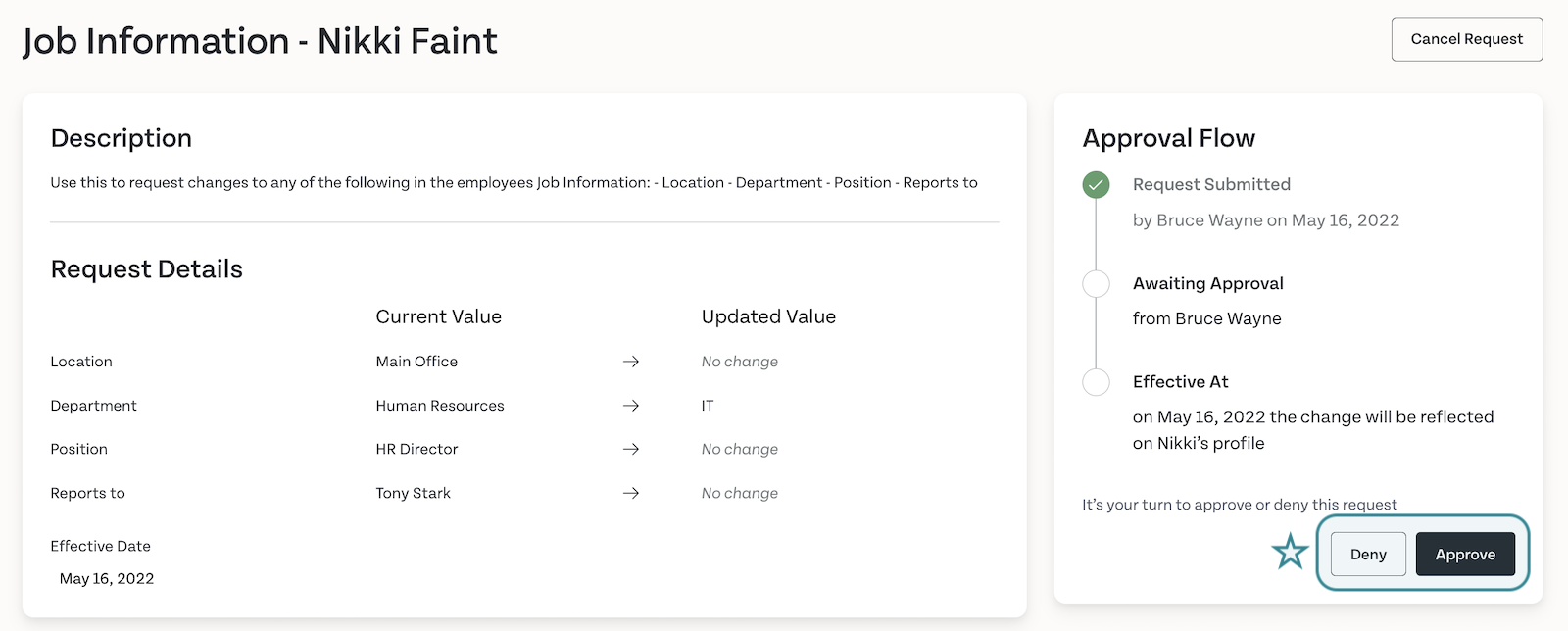 Deny the request
If you need to deny the request, you'll have the option to leave a comment explaining why it was denied or provide further instructions to the requester.
To approve the request, click the "Approve" button, and this pop-up will be displayed to confirm the action: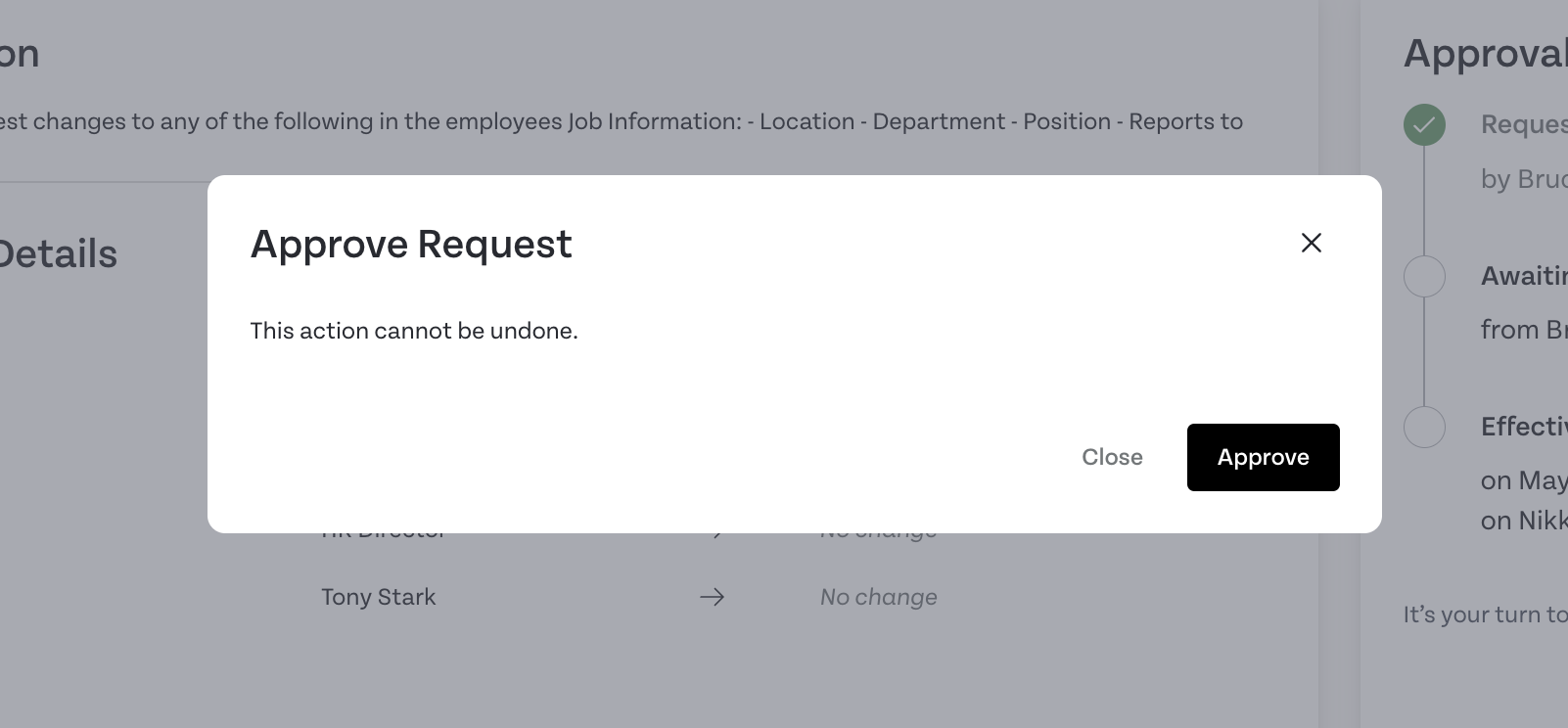 Click the "Approve" button to confirm the requested change when you're sure. Please keep in mind that once approved, this cannot be reversed.
Important Note
When a request is "pending" you can cancel the request by clicking the "Cancel Request" button. However, once a change request has been approved it can no longer be cancelled or deleted.
You now know how to approve a profile change request! Use the links below to learn more about using the "People" module.
Discover more about "People"