As your employees grow and develop, their employee profiles may need to be updated due to compensation changes, department changes, promotions, and other circumstances.
Before you can make a change request, administrators must first set up the "Request Templates." These request templates allow admins to specify which user roles can submit profile change requests and who must approve these changes.
Submitting request changes makes it simple to keep your employees' profiles and compensation up to date because it creates a task for designated approvers to complete.
This article will explain how to request a profile change for your employees.
How to request a profile change
1. In "People," scroll or use the search bar to select the employee you need from the "Directory" tab.
2. In their employee profile, click on the "Request Change" button and select the request template you need.
Note
This button will only appear for "Active" employees and will not be displayed if the employee is still in "Onboarding" status.

Request Templates
Only templates that have been activated will be displayed. If you haven't set up and activated your request templates, click here to find out how.
3. On the "Request Change" page, find the field you want to update, then click on the checkbox under the "Update" column and select the new value from the dropdown menu.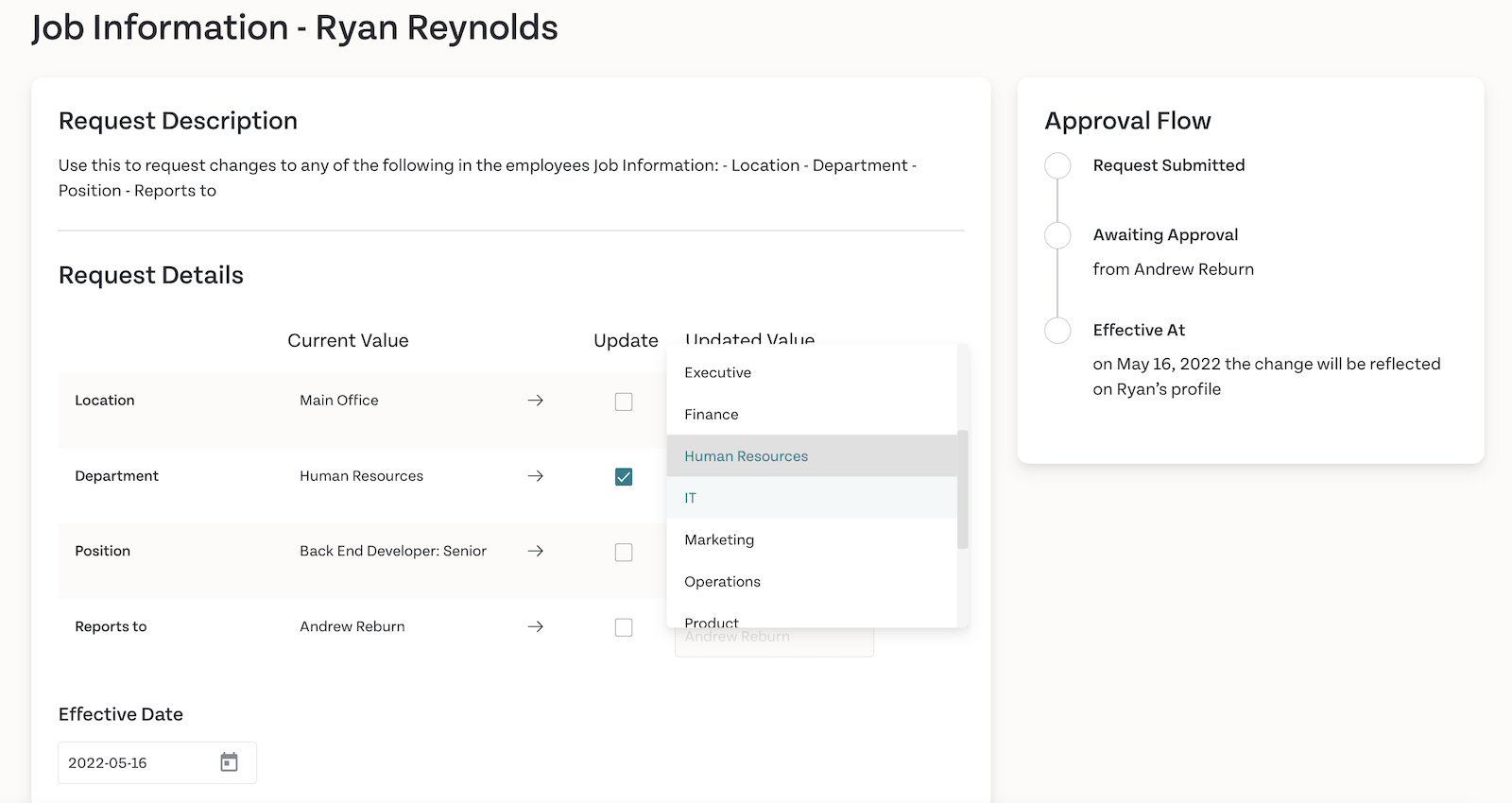 4. Next, in the "Effective Date" field, enter the date on which the requested change should take effect.
Approval Flow
You'll see the approval flow for the change request on the right. If there are multiple approvers, they'll be notified in the order of the approval flow.
5. After setting the updated values and the effective date, click "Submit," and this pop-up will be displayed for you to review and confirm the changes.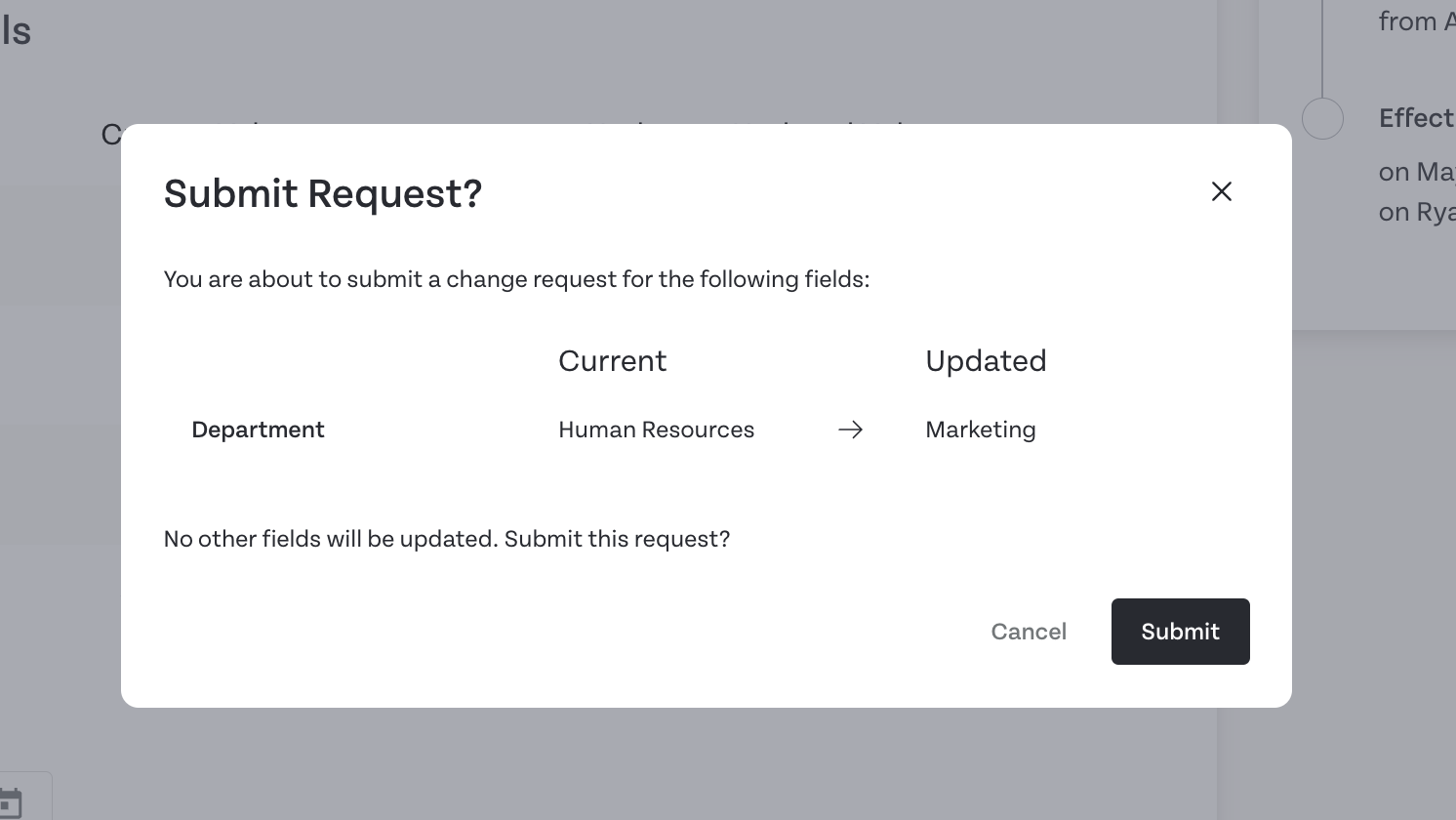 Once you're confident, click the "Submit" button, and Humi will direct you to the summary page to see the details of the requested changes.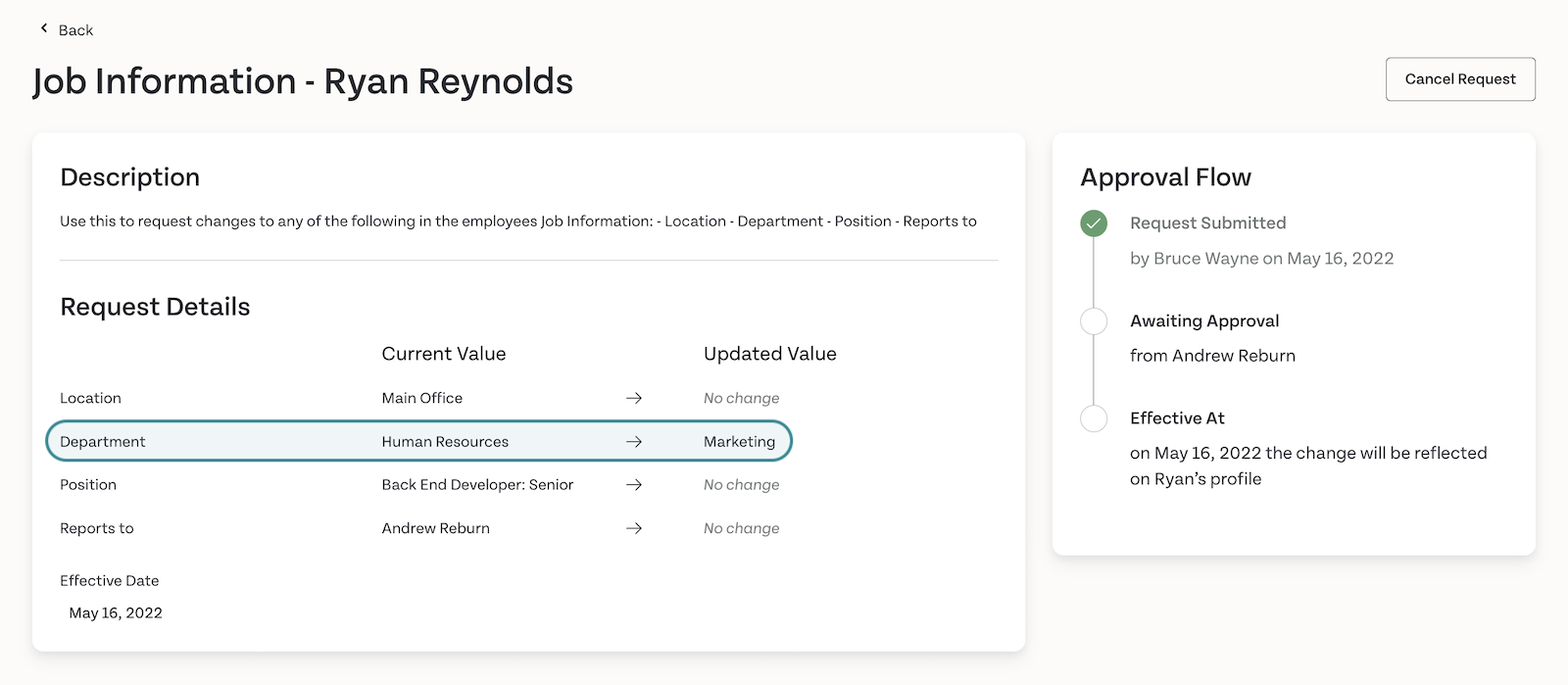 The request is submitted, and the approver will receive an email and dashboard notification to approve the request.
Important Note
When a request is "pending" you can cancel the request by clicking the "Cancel Request" button. However, once a change request has been approved it can no longer be cancelled or deleted.
You now know how to make a profile change request. Click here to learn how to approve or deny a change request.
Discover more about "People"