If you need to know anything about an employee, you can find it all in their employee profile. Admins have access to all employee information, managers can access the employee information only for their direct reports and employees have a very limited view of other employee information.
The employee view of their colleague's employee profiles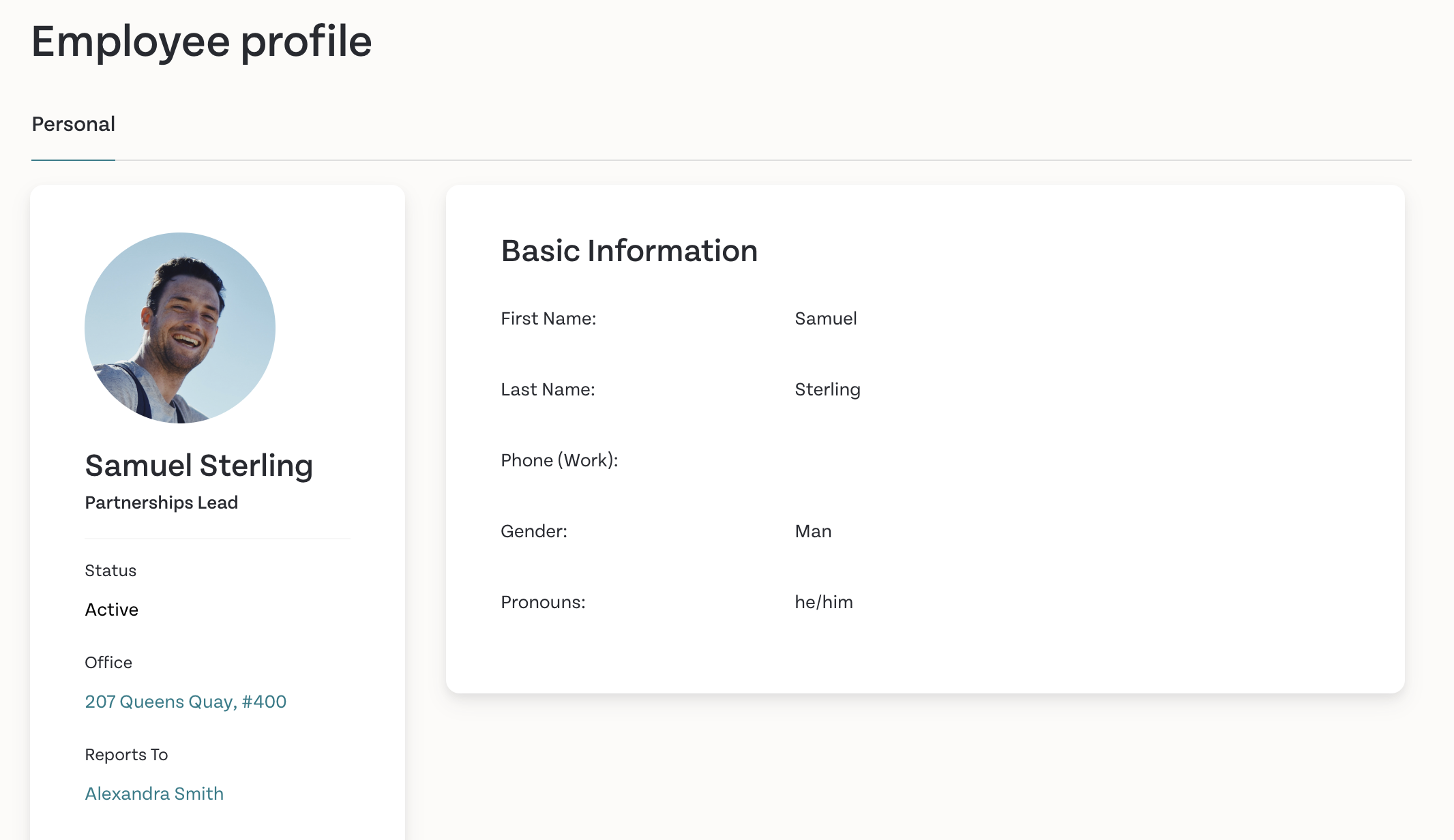 Employees don't have access to any other tabs on the employee profile that admins and managers can see. If you want to check out what information your employees can see, toggle to your "Employee" role by clicking the dropdown arrow next to your name and selecting "Employee."

Limit manager access with custom roles
Some companies don't want managers to have access to sensitive employee information such as salary and compensation for their direct reports. If you don't want your managers to have access to certain information, you can create a custom role for them and restrict access to that information. Learn how to create a custom role.
How to find an "Employee Profile"
In "People," under the "Directory" tab, scroll or use the search bar to find the employee you need.
Once you've found them, click on their name, and Humi will take you to their "Employee Profile."
Use the links below to learn about the information you'll find in each tab of the employee profile.
Discover more about People