In the "Reporting" module, you can export your training report which provides you with overview of the information related to all the training programs created in Humi.
In "Reporting," click on the "Training Report" card.

The training report displays the following information:
Training Name
First Name
Last Name
Status
Due Date
Completion Date
Cost
Credits
Result
Instructor
Notes
By default, the report displays data for all training programs, excludes terminated employees, and only shows results for the most recent training session.
To refine the report data, click the "Filter" button in the top right corner to filter the results by specific training programs, terminated employees, or the entire training program history.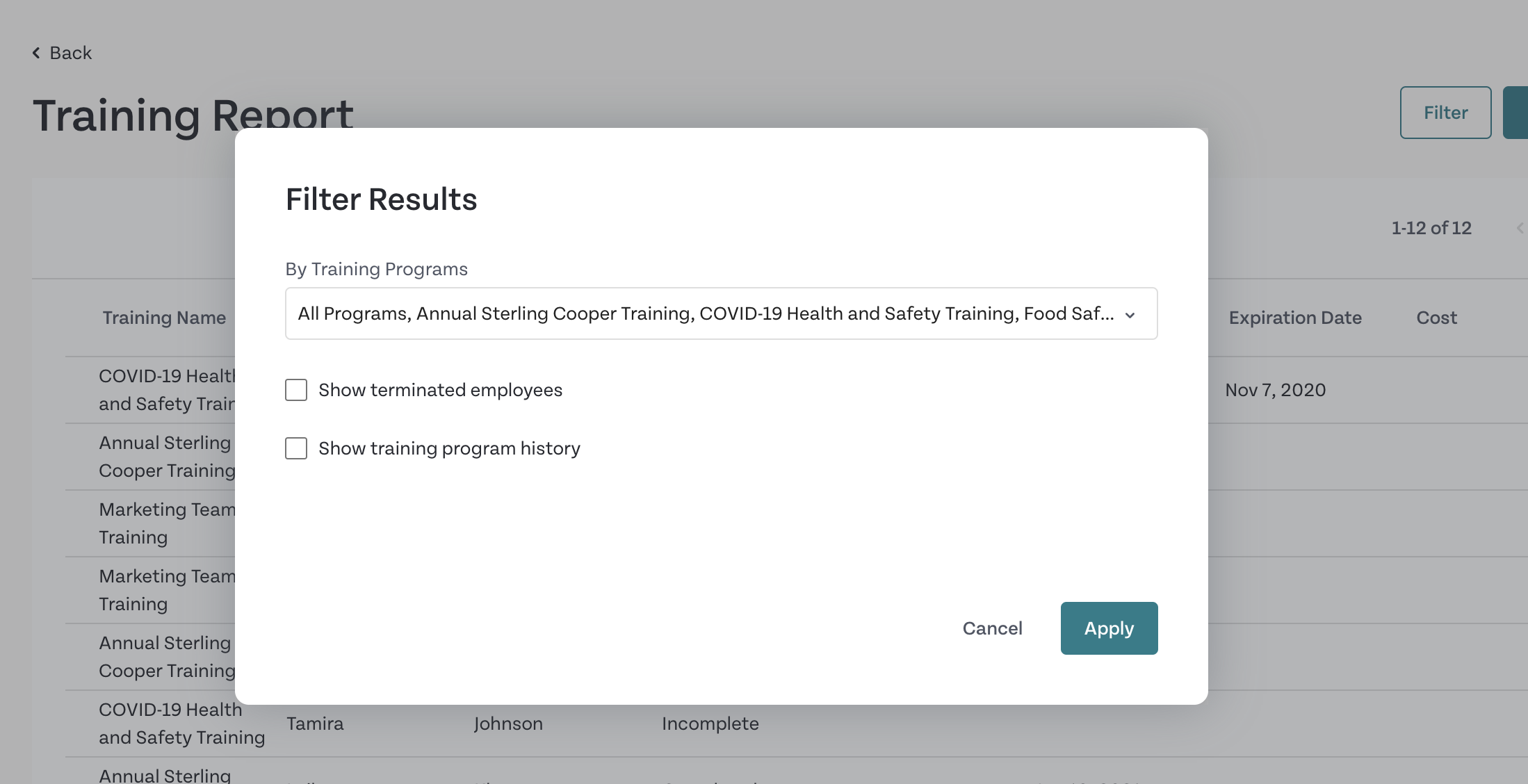 3. After you've selected the filters you need, click the "Export" button in the top right corner and choose the format in which you want the data exported as either a .CSV file or an excel file.
That's it, you're ready to export your training report whenever you need it. To learn more about the features in the Training module, click on the links below.
Discover more about Training