If you've been assigned an additional role in Humi, such as a manager or admin role, you might be wondering how to switch between them.
This article will explain the purpose of roles and how to easily toggle between your assigned roles in Humi.
Understanding Account Roles & Permissions
There are three default roles that exist in all Humi accounts: Admin, Manager, and Employee. Your current selected role will dictate your access to different modules within Humi.
Roles allow platform administrators to control your view & edit access in Humi. Most accounts are assigned just one role, and that role should allow an appropriate level of access to employee and company information.
In some cases, an additional role may be granted to employees with additional responsibilities. For instance, if a manager is getting involved in hiring, a custom role may be assigned to allow that employee access to the recruiting module.
Information about the access level of the default roles can be found in each module overview.
Note
Your account admin will have access to create new roles and assign them to members of the team. If you are not able to access a module you need, please contact your administrator to review your assigned permissions.
For more information on managing roles & permissions, see Roles & Permissions.
How to switch between roles in Humi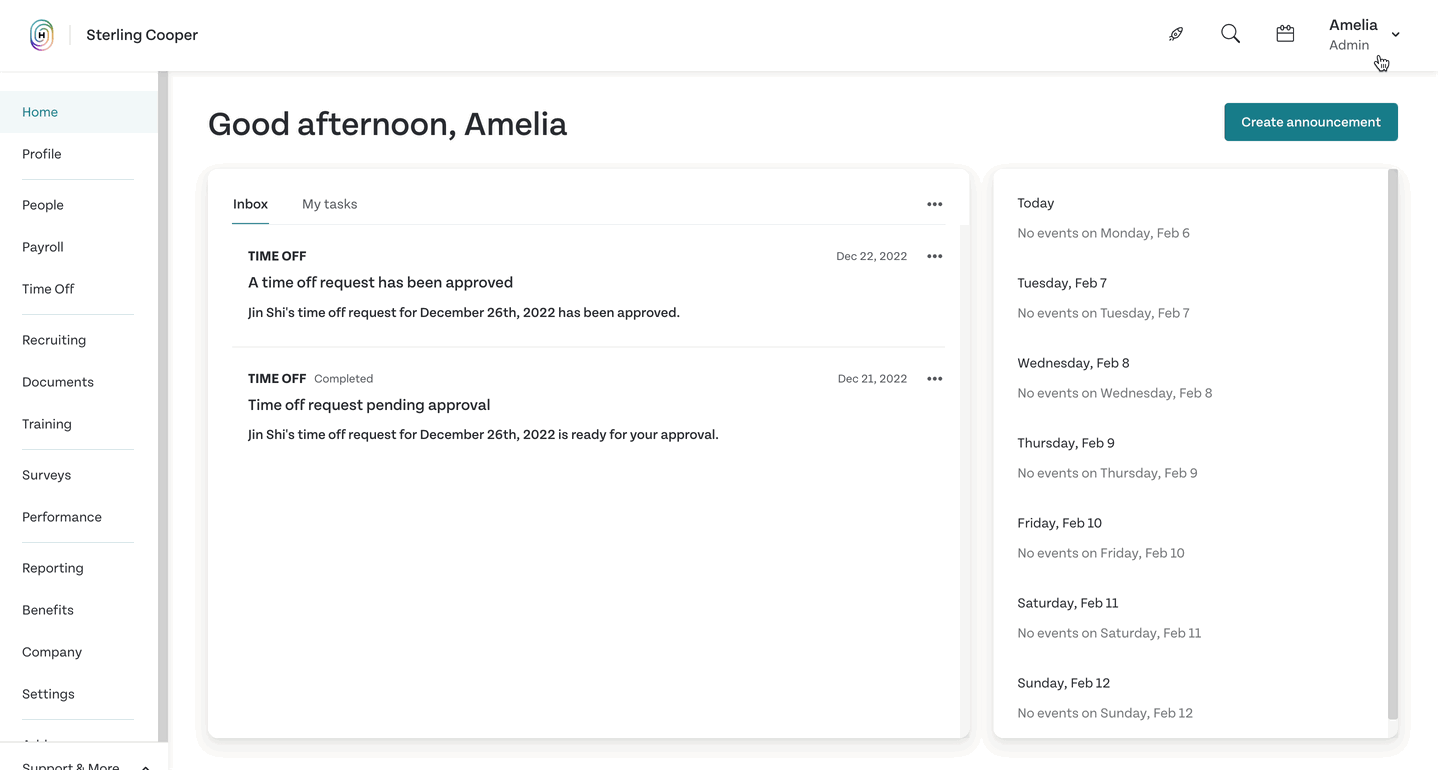 To swap roles, follow the steps below:
Log in to Humi
Click on the dropdown next to your name in the top right of Humi
Select Roles
Choose the role you'd like to switch to
Humi will reload and your permissions and access will be updated to match the role you have selected
That's it! We told you it would be quick. To learn more about navigating Humi, use the links below.
Discover more