Your name is an essential part of your identity, and we believe it should always be pronounced correctly.
To help, we added the "Name Pronunciation" feature to your employee profile. You can use this feature to record yourself saying your name so that your colleagues can refer to it if they are unsure how to pronounce it.
Add your "Name Pronunciation"
Click "Profile" on the left menu to go to your employee profile.

In the first section, "Basic Information," click "Edit" in the top right corner.
Under the "Name Pronunciation" field, click "Record," then say your name and click "Stop" after you've said it to stop recording.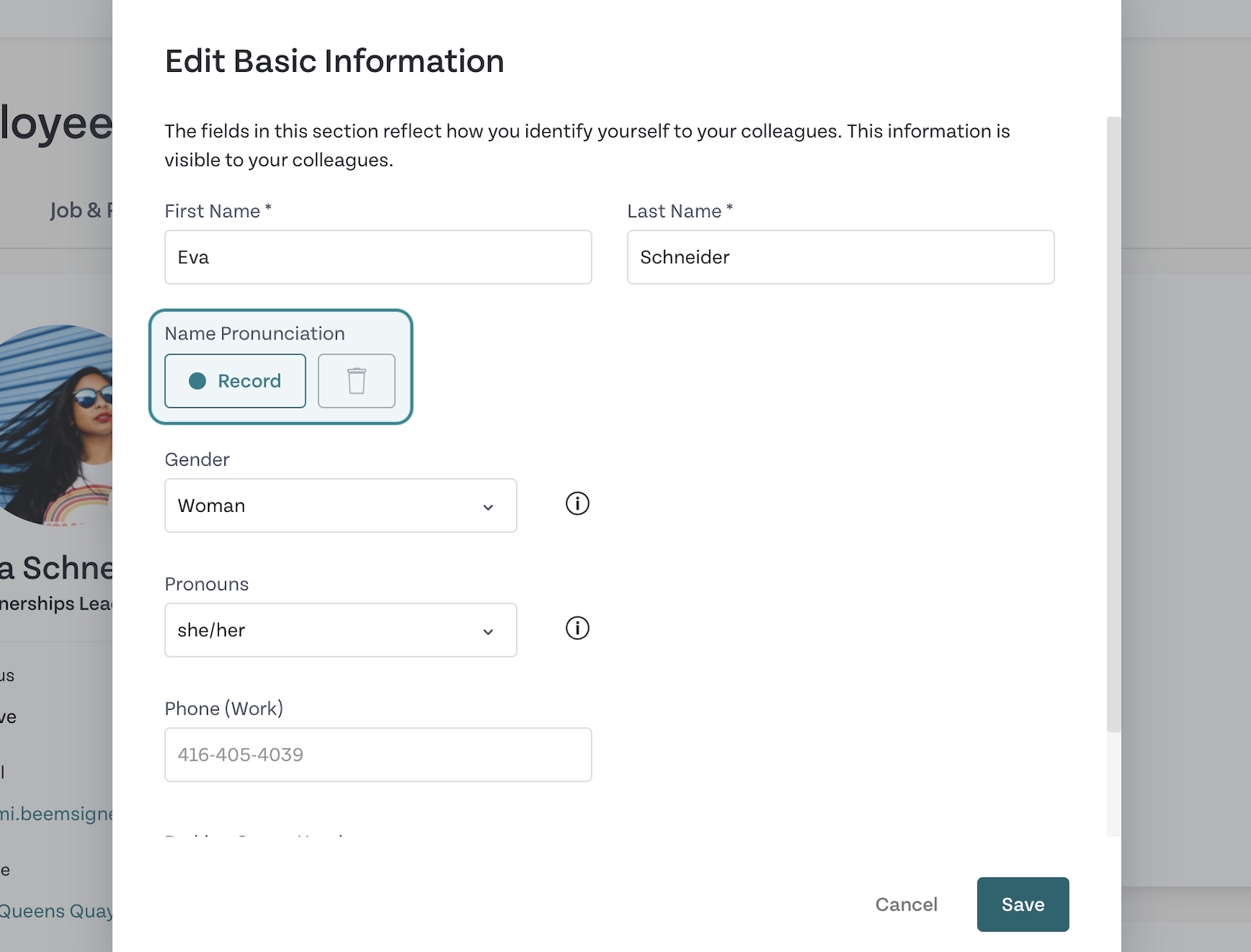 The "Record" button will change to the "Listen" button once you've recorded your name. Click on it to hear your recording.
If you don't like the way it sounds, click the trash can icon to delete it and then re-record it.
4. Once you're happy with the recording, click the "Save" button.
Your name pronunciation is now on your employee profile, and you'll see a speaker icon next to your name. When anyone clicks on the speaker icon, your name pronunciation recording will play out loud.

Now if someone is unsure how to pronounce your name, they can look you up in the employee directory and click the speaker to hear how it's pronounced.
Learn more about how to use Humi with the links below.
Discover more about your Profile