If your employee's pay has changed, you'll need to add a new compensation to reflect the new amount. This will often be due to a pay raise or promotion, but you'll need to add a new compensation if an employee steps down from a higher-paying position as well.
There are two compensations to choose from in Humi:
Regular Pay – this refers to the compensation an employee receives for their main position.

Additional Compensation – if your employee has more than one position, you can create multiple compensations using this option. Learn more here.
This article will explain how to add a new compensation for regular pay in Humi.
How to add a "New Compensation"
for regular pay
In "People," find the employee's profile by typing their name in the search box.
Click on the "Job & Pay" tab in their employee profile and scroll down to the "Compensation History" section.



Click the "+ Create Compensation" button.
Next, Humi will direct you to the "Create Compensation" page where you'll add the details for the new compensation you're creating.
Create Compensation
We'll go through each of the fields on this page and explain how to fill them in.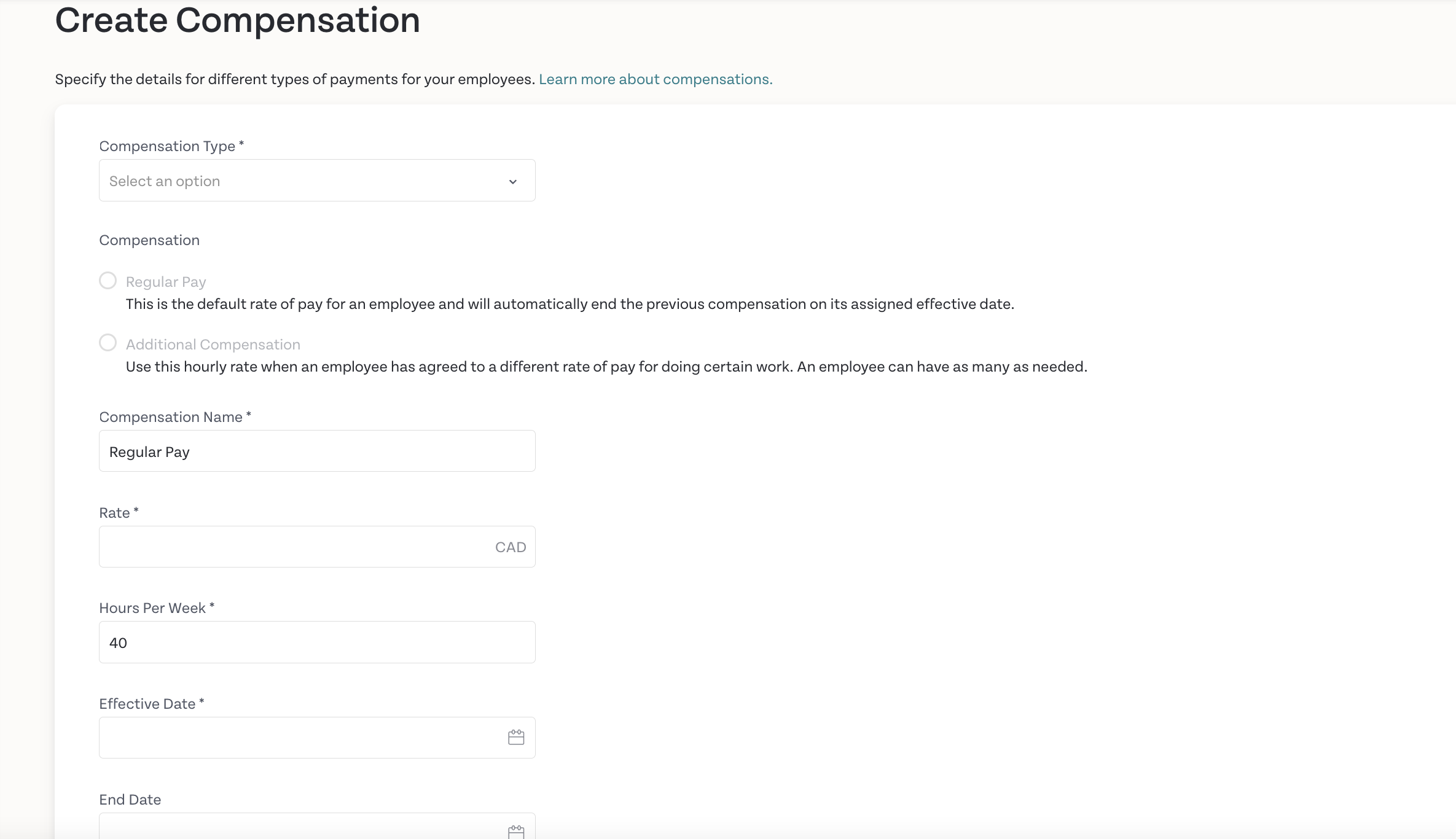 In the first field, select the compensation type from the dropdown menu, either yearly or hourly.
If you chose "Yearly," the next two fields, will default to "Regular Pay."
If you chose "Hourly," select "Regular Pay" in the next field. The compensation name will be set to "Regular Pay" by default.
Rate - enter the dollar amount to pay the employee for this role.
Hours Per Week - enter the number of hours per week that the employee works.
Note
Humi will automatically set the number of working hours per week at 40. However, you can adjust the number of hours to any amount you need.
Effective Date - enter the date when the employee will receive the new compensation.
End Date - if the compensation does not have a known end date, you can leave this field blank. You can edit this at any time.
Vacation Pay Percentage - if you want the employee to accrue vacation pay on this compensation, click on "+ Vacation pay" and enter the vacation pay percentage.
Once you've completed all the required fields, scroll to the bottom and click "Save."
Compensation History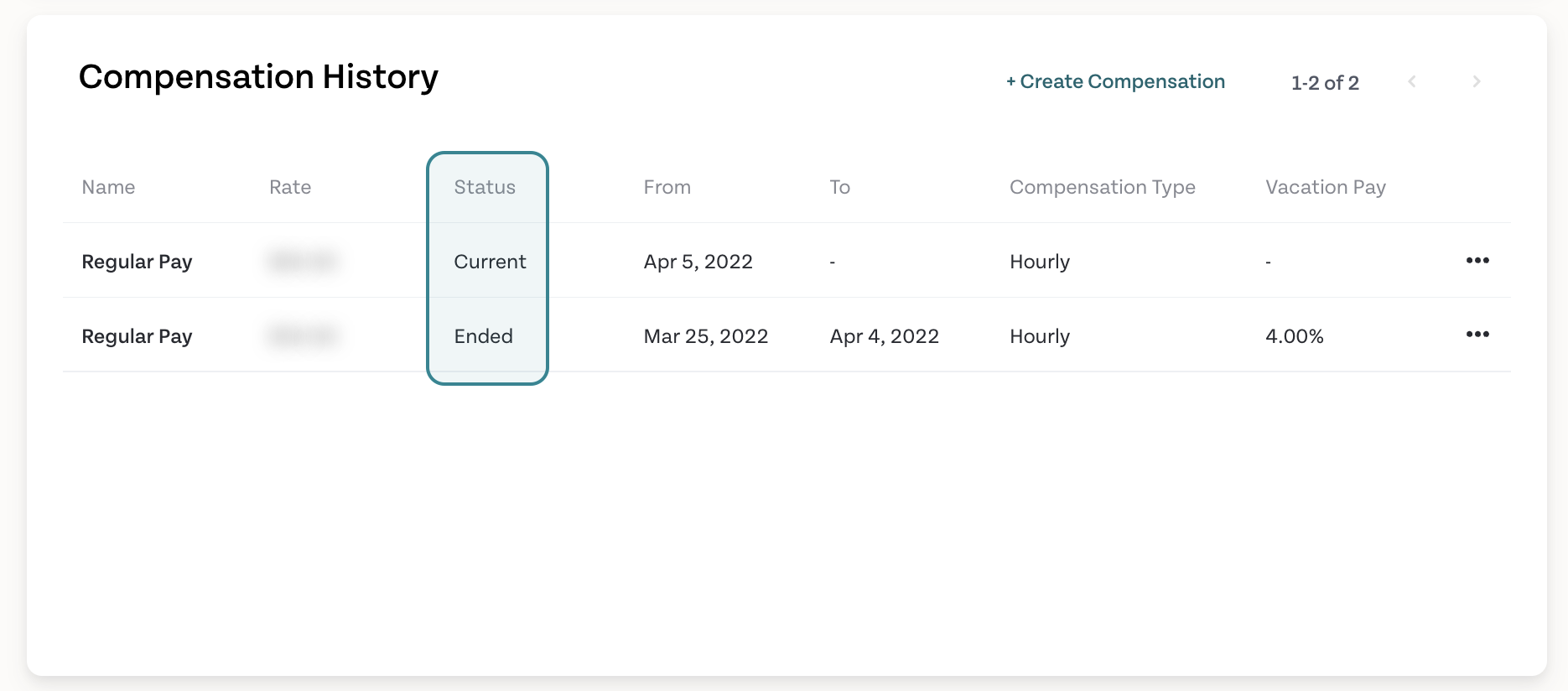 In this section, you can see all previous and current compensations for the employee. The new compensation will show "Current" in the "Status" column. All previous compensations will have an "Ended" status.
You did it! You now know how to add a "New Compensation" in Humi.
Discover More about Compensations