The Time Off request importer is a simple way to import your existing Time Off data into Humi. This tool is typically used only once while completing your Humi implementation.
How to import Time Off requests
Important note
Keep in mind that the importer will only accept dates in the format mm/dd/yyyy or yyyy-mm-dd.
5. Once you've added all of your adjustments to the CSV file, in Step 2, click the "Browse" button and upload your file to Humi.

6. Lastly, scroll up to the top and click the "Import" button to upload the document. You don't need to stay on this page, you'll receive an email once the import is complete.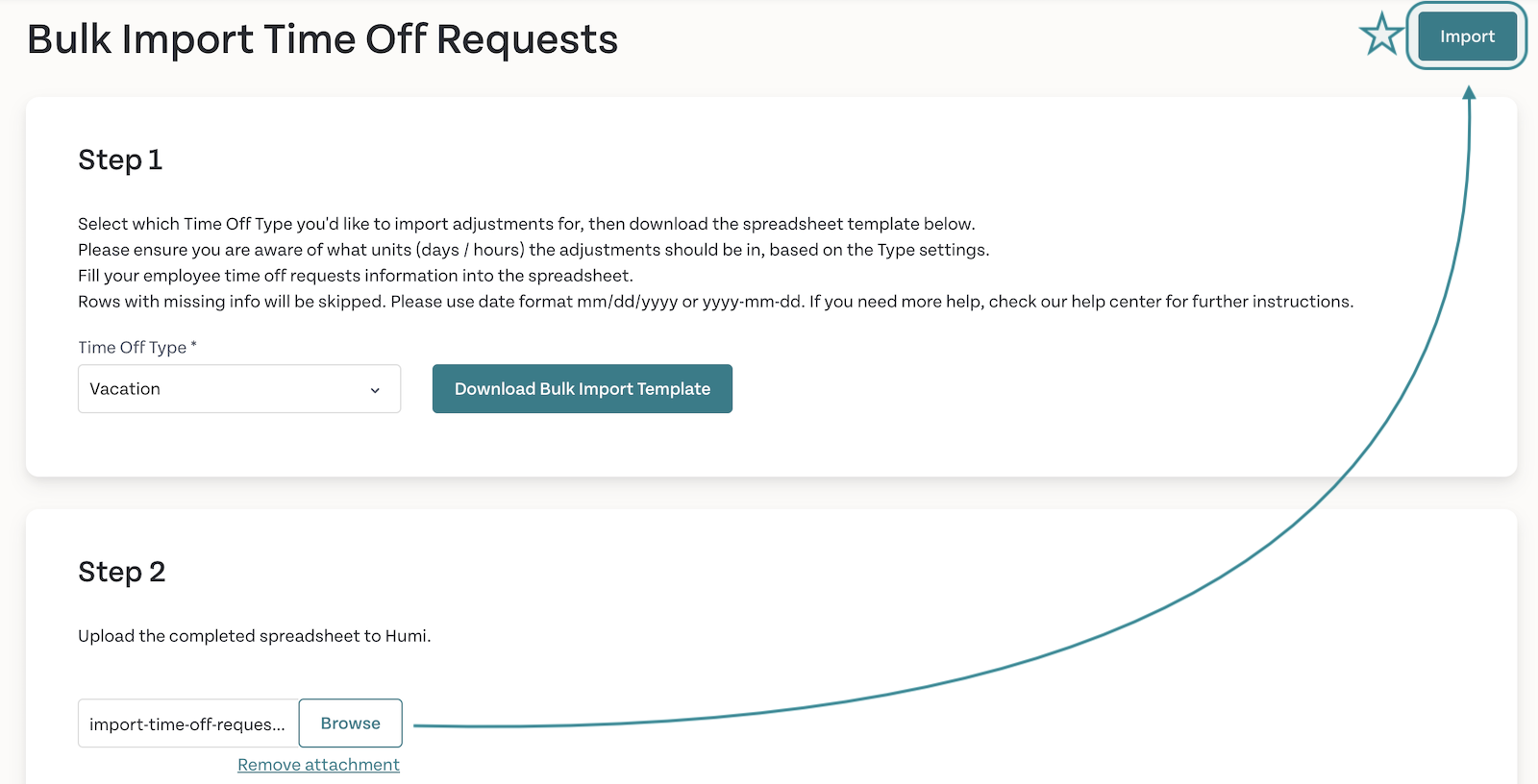 Discover more about Time Off