Recruiting is a multifaceted process involving numerous steps and various people. As a result, there's a lot to do, from the initial job post creation to screening, shortlisting, interviewing, and hiring applicants.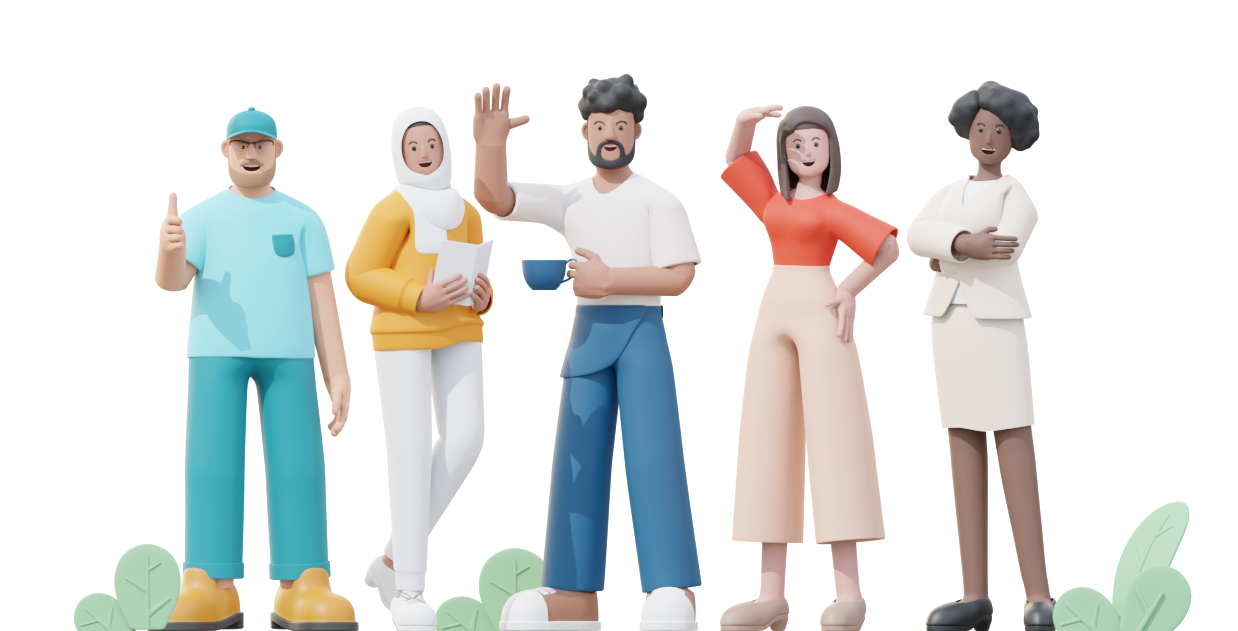 As your company grows, recruiting top talent becomes more of a priority. Fortunately, our "Recruiting" module is stocked with innovative features to make your recruiting process more manageable, efficient, and successful.
Once you've set up your job board, you can create job postings that allow you to gather all applications in-app, which you can manage with job funnels.
Job funnels allow you to define the stages of your interview process for each job posting you create and manage your applicants based on their standing in the process.
In this article, we'll explain the different tabs on the Recruiting home page, but you can use the links below to get started now:
Recruiting Homepage
When you click on "Recruiting," you'll see this page where there are five tabs available:
Job Postings
Applicants
My Interviews
Settings
Templates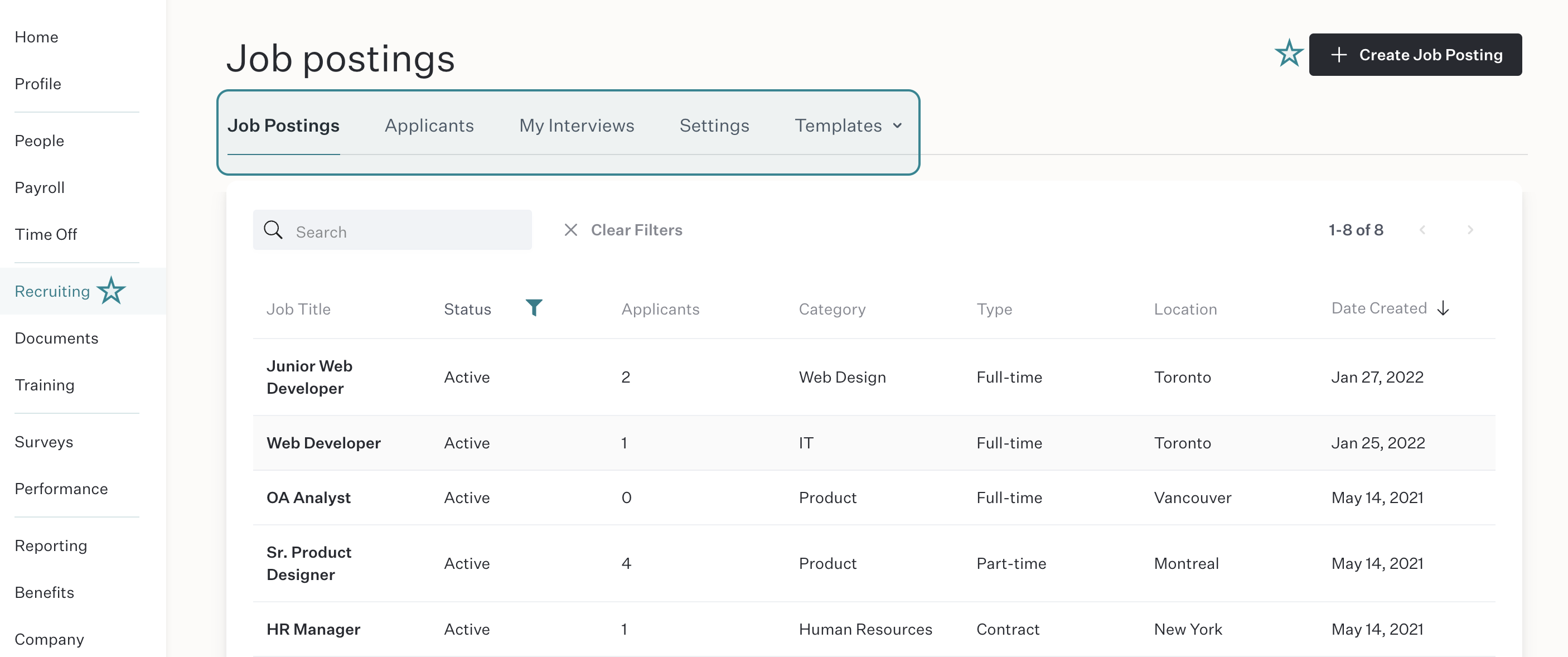 Job Postings
In this tab, you can see all your active, archived and paused "Job postings." You can filter this table by "Status" by clicking on the funnel icon and selecting the status you need. You can also sort the table by clicking on the arrow next to the "Date Created" header.

To create a new job posting, click the "+ Create Job Posting" button in the top right corner.
Applicants
In the "Applicants" tab, you'll see a table with all existing applicants from all job postings.
You can filter the table on any column with a "funnel" icon for a more detailed list. You can also sort the table by "Name" by clicking on the arrow icon.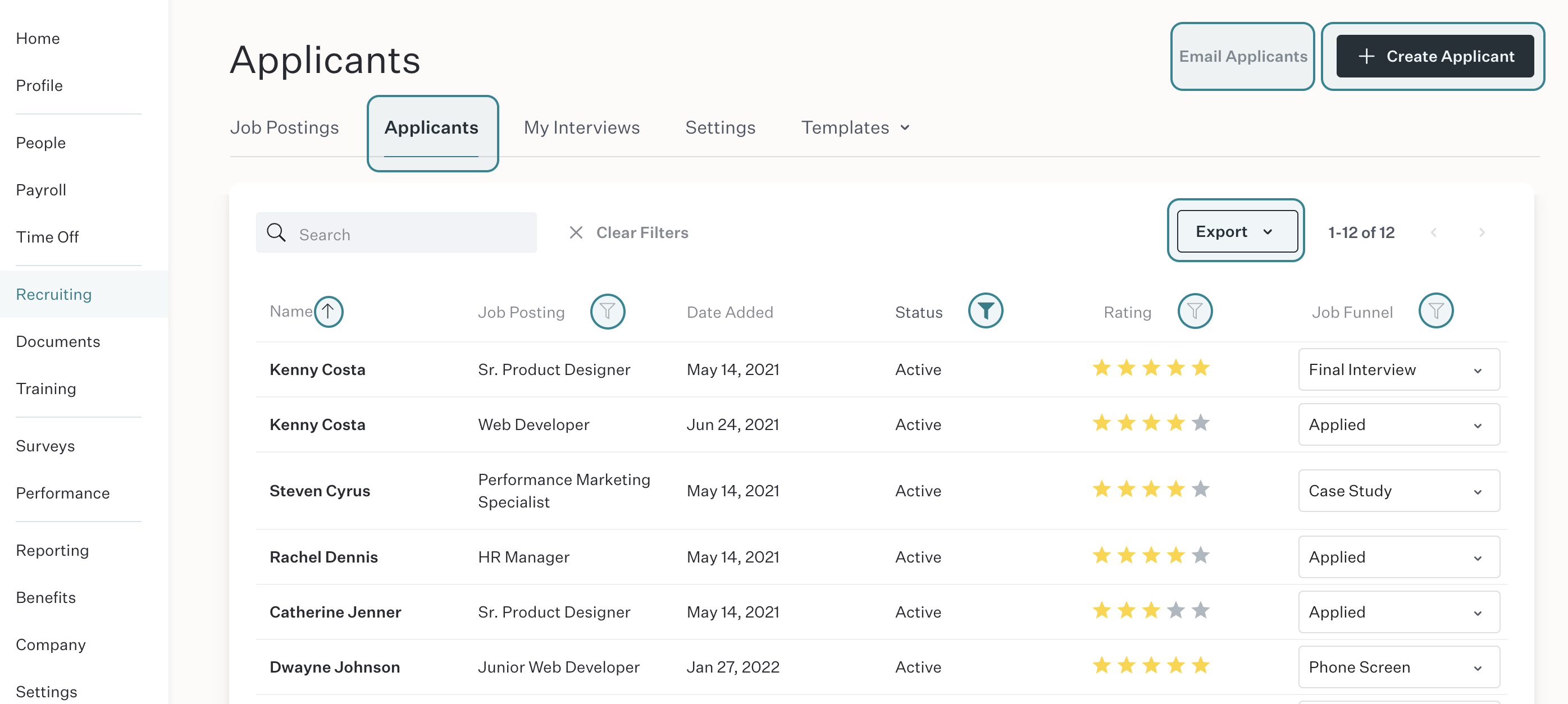 If you want to export a list of applicants, you can do that using the "export" button.
To send an email to applicants click the "Email Applicants" link.
To add a new applicant manually, click the "+ Create Applicant" button in the top right corner.
My Interviews
From the "My Interviews" tab you can see all interviews that you've been assigned and completed.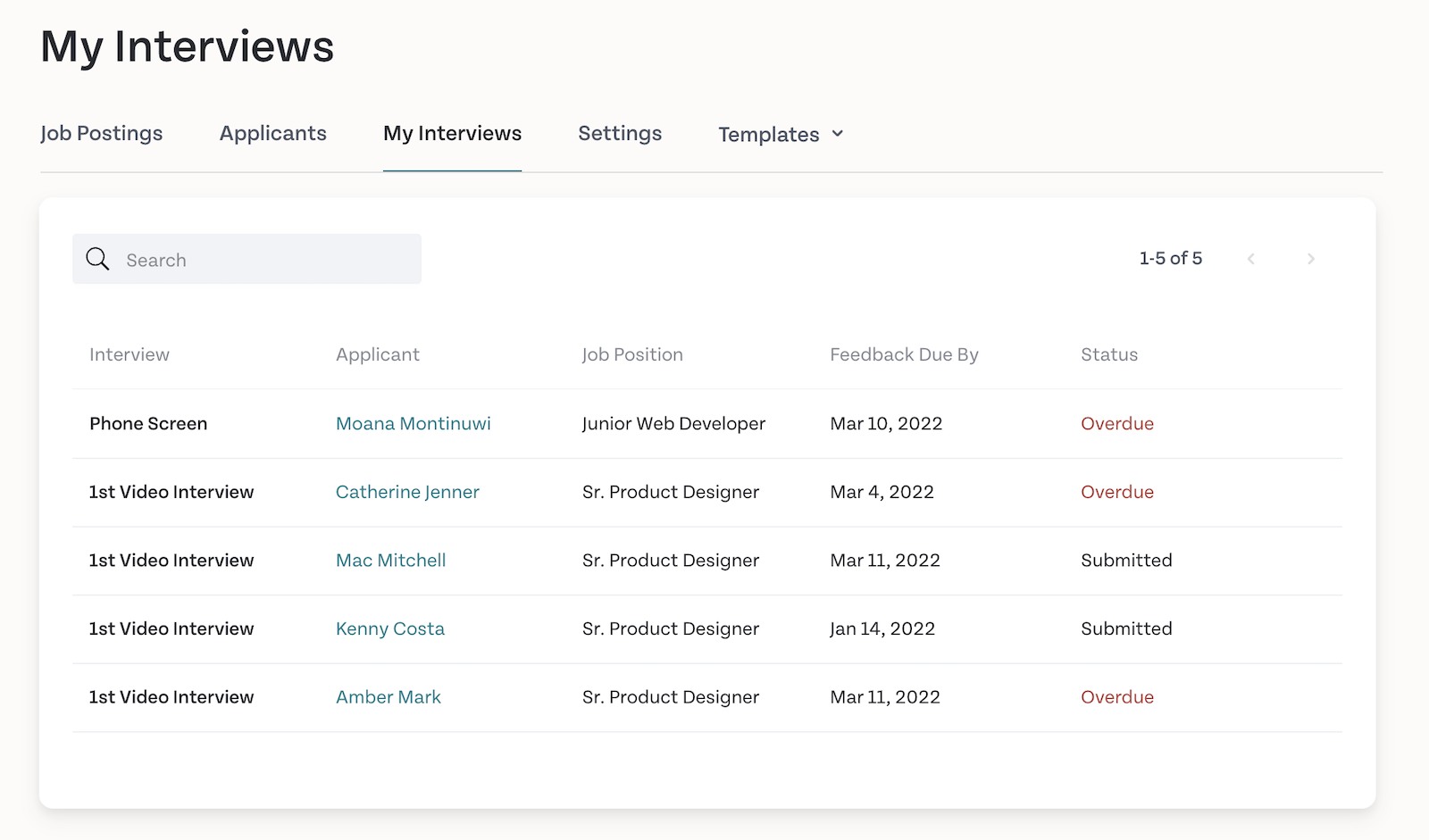 This feature allows admins to create "Interviews" in Humi, which are custom forms where they can create standardized interview questions for each job posting.
You can create different types of interviews depending on the way you structure the interview questions.
Settings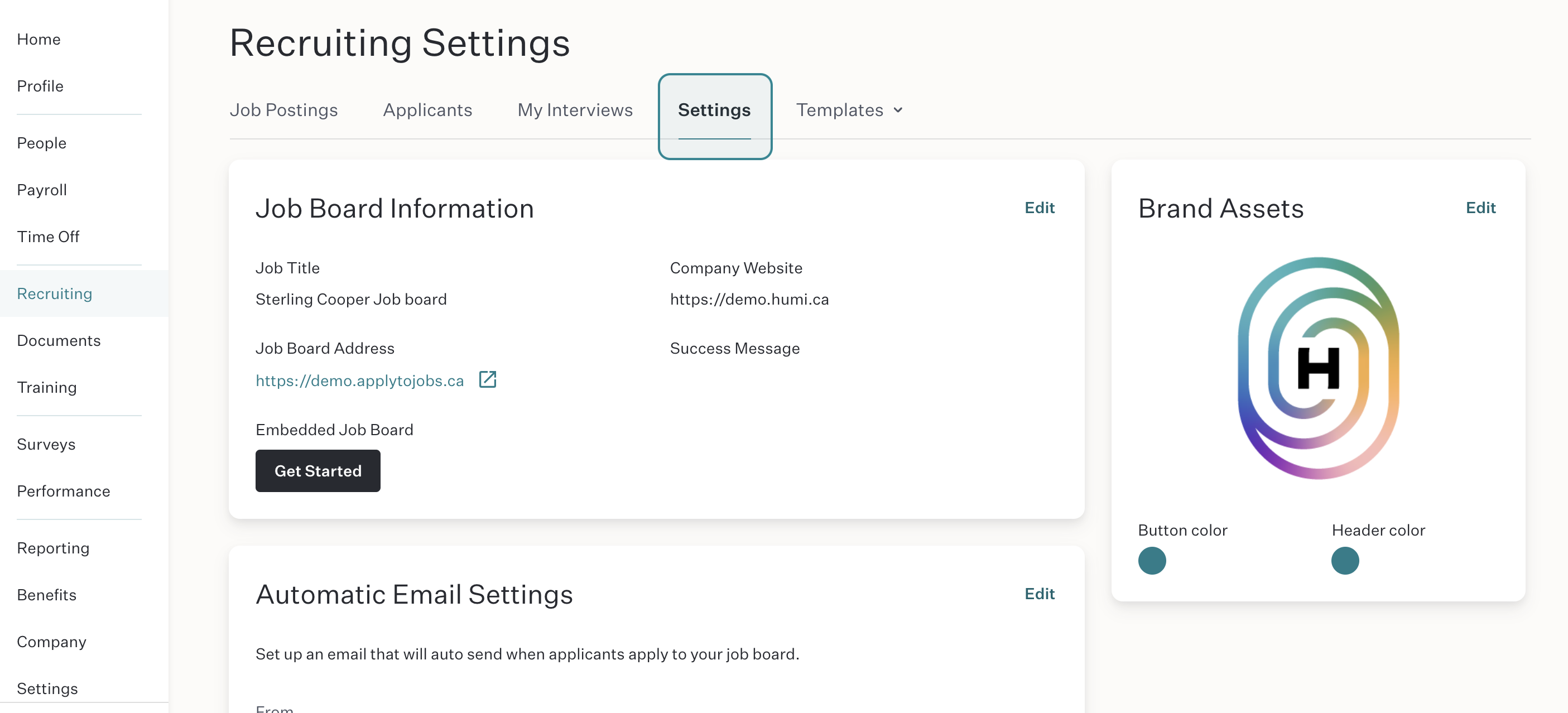 The "Settings" tab is where you'll start using the "Recruiting" module by setting up your job board, including:
Templates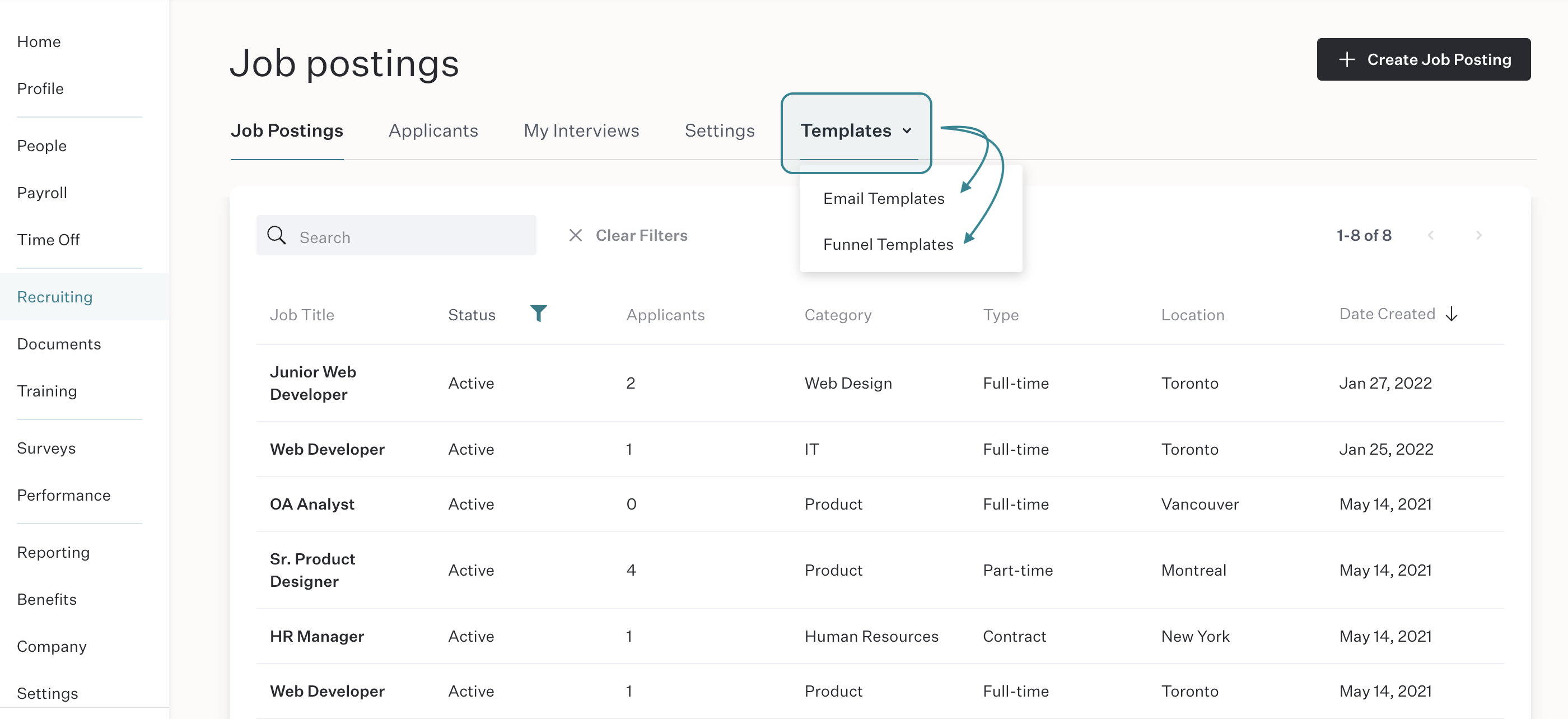 In the "Templates" tab, you can create "Email Templates" or "Funnel Templates" as needed.
Click here to begin using the Recruiting module by setting up your Job Board.