To rehire an employee, filter for them in People, go into their profile and go to the same dots where you terminated them in the top right corner.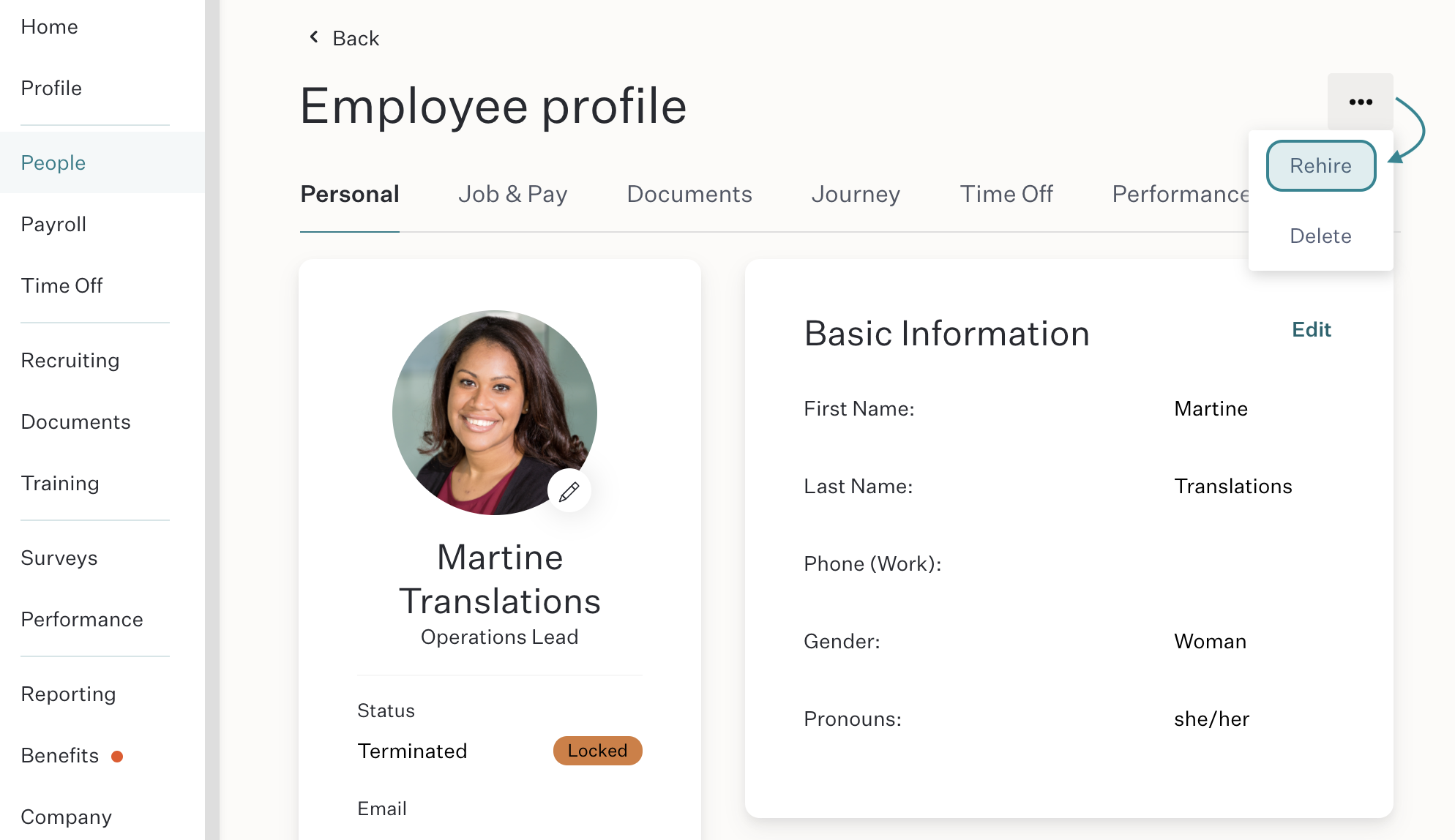 When rehiring, it is assumed that you are rehiring them on that day, so as soon as you click the rehire button, they will be rehired.
You will see this rehire reflected in the Journey. You will also see this rehire reflected in the salary.
What Humi is doing is taking the old salary that you had and creating a duplicate of it to say, 'we are going to start your 'new salary' on the day that you were rehired'.