1. Click on the "people" module and use the search box to find the employee's profile.
2. Click into their "Employee Profile."
3. At the top right corner, click the three dots and select "terminate" from the dropdown menu.
You will be taken to the "Termination details" page.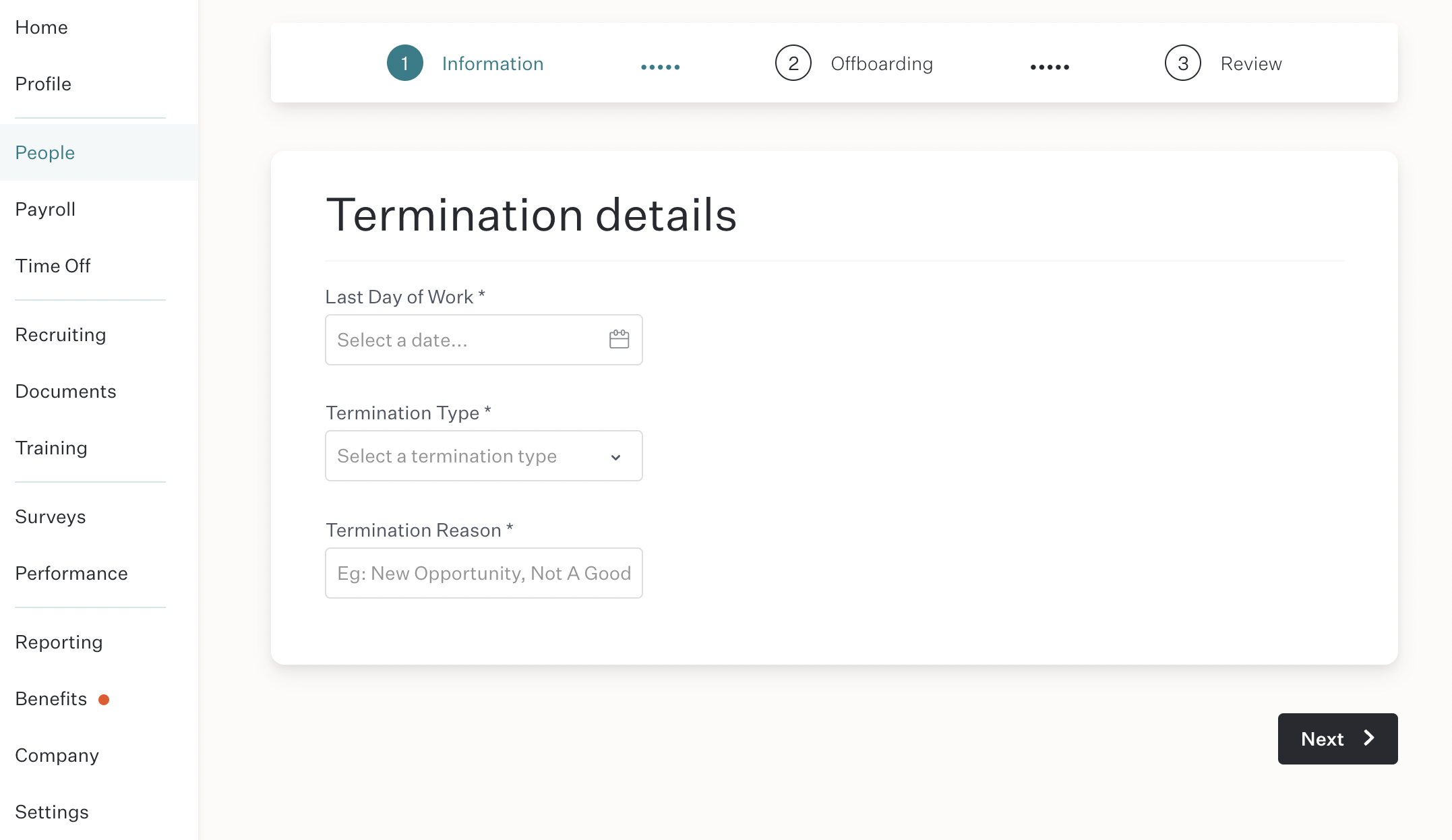 4. You will need to fill in the employee's last day of work, select a termination type and reason. Once you've filled this in, click "Next."
Important Note
The termination type corresponds to the Service Canada Reasons for Termination and will directly affect the employee's ROE. Please review carefully and choose the option that most closely resembles the termination type.
The date you pick as the last day of work is also important because, after this date, the employee will lose access to Humi. If you have Humi Payroll, please remind the employee to download any paystubs they want from their Humi account before that date.