With Humi's powerful "People" module, you can quickly and effectively manage your most valuable asset, your people.
This article will provide you with a high-level overview of each tab and the valuable features available in this module. To begin, select "People" from the left-hand navigation menu.
There are eight tabs available:

Additionally, when you hire a new employee, you can add them from this page using the "+ Employee" button on the top right corner. Learn how to add a new employee to Humi.
Directory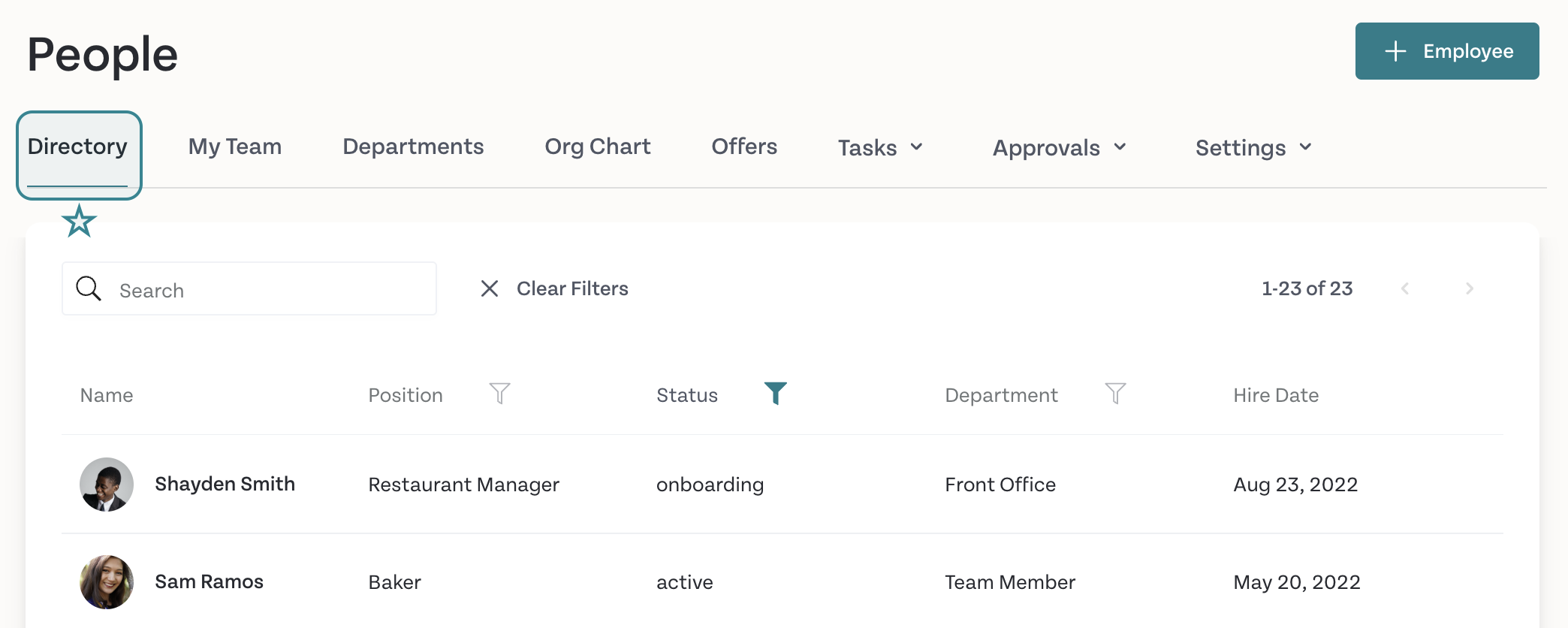 You'll find a table in the directory with your employees' names, positions, statuses, departments, and hire dates.
To find an employee, scroll through the table, enter their name in the search bar, or use filters by clicking on the funnel icon next to the column name and selecting the required criteria.
When you find the employee you're looking for, click on their name, and Humi will take you to their "Employee Profile." Learn more about the information available in each tab of the employee profile by clicking here.
Discover more about People