Account language: toggle between English and French display for your personal view of Humi (does not affect the default language of your Company's settings)
Password: Manage the password you use to enter Humi. Certain requirements exist for the complexity of your password which you can view during the edit password stage.
Emails: The emails associated with your Humi account, see the section below for details.
Account Emails
Any verified email address added in Humi can be used to log into your Humi account.
If you have multiple emails in your Humi account, one email must be set as the "Primary" email - this is typically set as your work email, however, it can be set to any email of your choice.
The "Primary" email is where you will receive all Humi notifications and can also be used to log in to Humi.
Email Status:
Primary: This address receives all the Humi notifications emails for your account.

Unverified: This address is pending email verification. You will not be able to use this email to log in to your account until the email address is verified.
Verified: This address is verified but not set as the primary email, this means that it can be used to log in to Humi but will not receive any email notifications.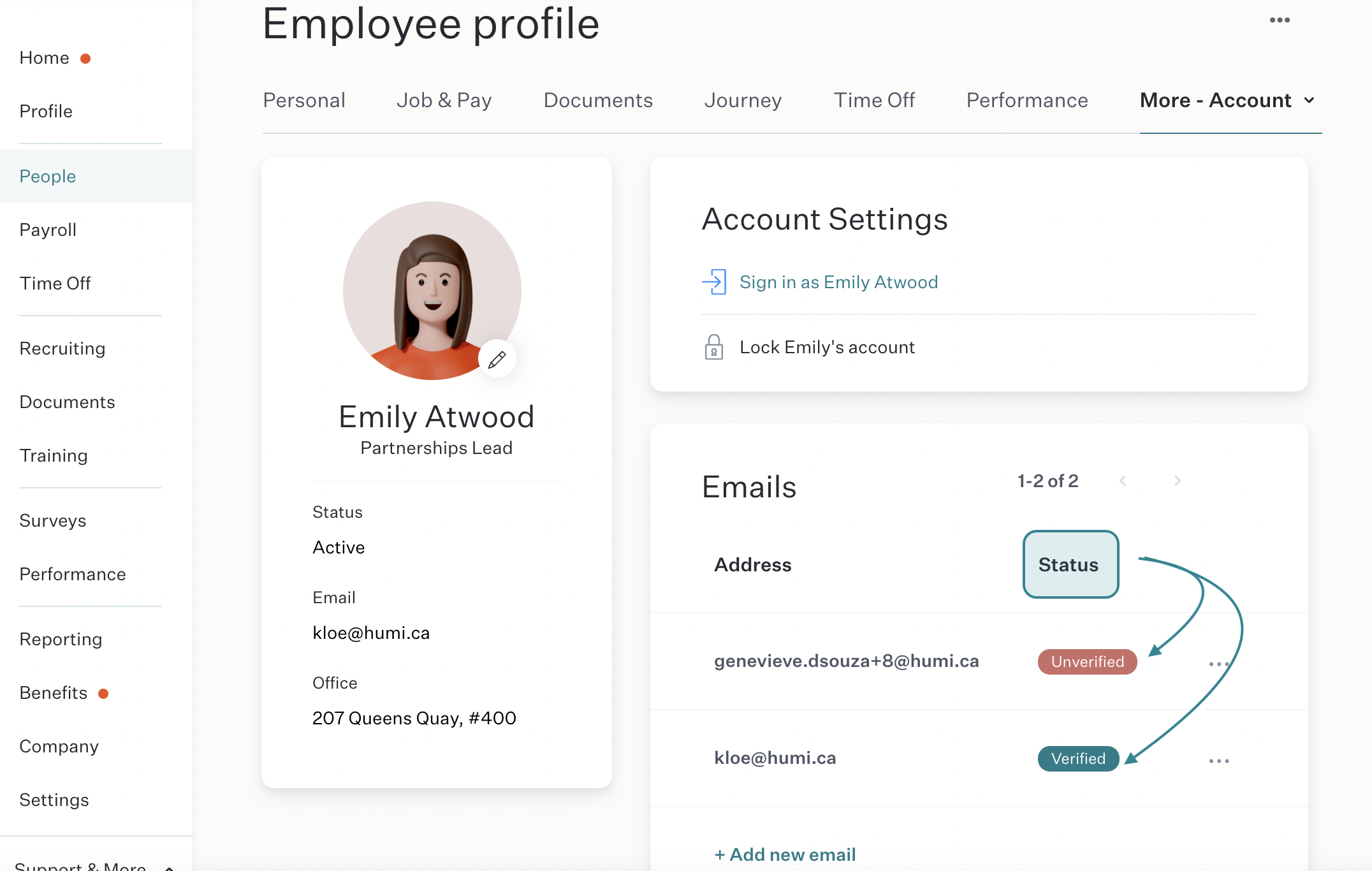 In the screenshot example above, there is no primary email so the employee would not be able to log in.
However, since there's already a verified email on the account, you can set that one as the primary email by clicking the three dots and selecting "Make Primary" from the dropdown menu.

If you want to add a completely different email, or update an existing email, click here to learn how to Add or update an Email in Humi.