We understand that learning new software, especially for employees who aren't particularly tech-savvy, can be frustrating at times. Something as simple as downloading a paystub can become a considerable obstacle for them.
So if an employee reaches out to you requesting a copy of their paystub, or if you need to view an employee paystub, you can easily do so in Humi.
How to view or download an employee paystub
In "People," use the search box to find the employee.

Click on their name and this will bring you to their "Employee Profile."

From the menu at the top, click the "More" tab, and select "Paystubs" from the dropdown options.

Here, in the "Paystub" section, you can view or download any paystub needed.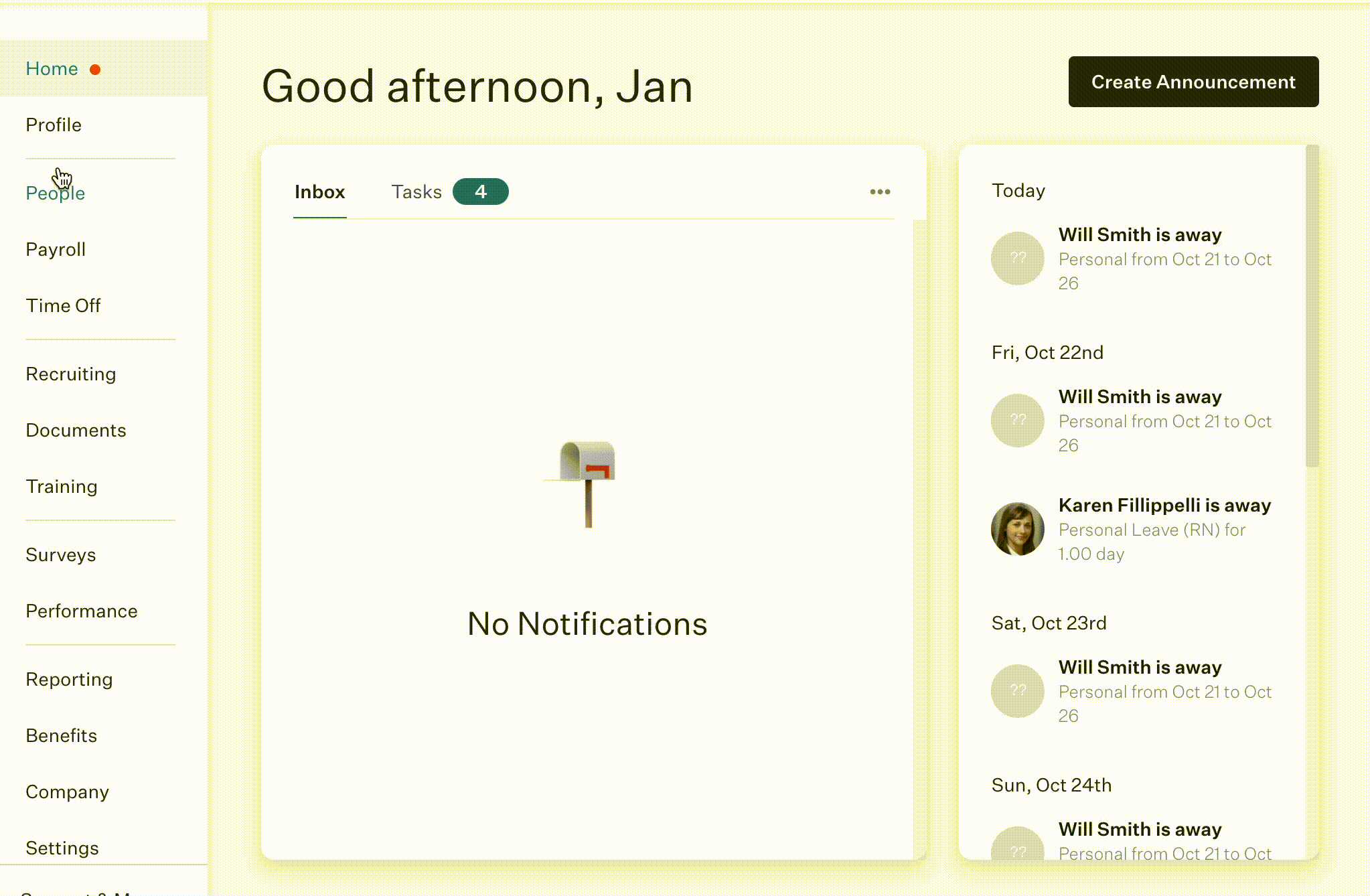 How to view a payment from any pay period
If you don't need a paystub, and just need to see how much an employee was paid in any pay period, you can quickly do so:
1. In "Payroll" click on the "Records" tab and select "Payrolls" from the dropdown menu.

2. From here, you can scroll down to the pay period you need.
3. Once you've located the pay period needed, click on it.
4. Scroll down to find the employee. When you click on their name, a snapshot of the employee's pay will show up on the screen as shown below: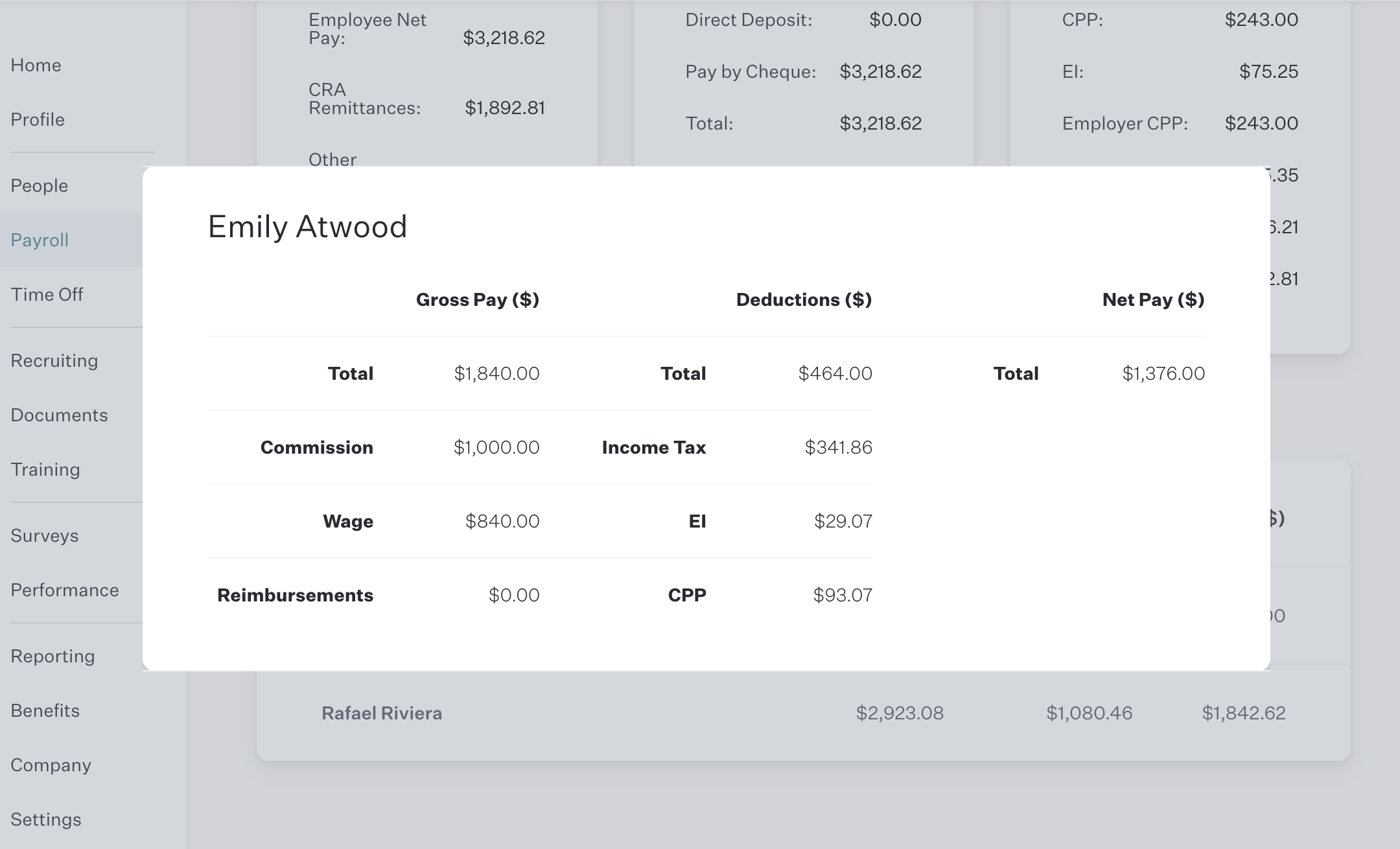 Note
This is view-only, so if you need to download the paystub, please follow the above instructions.
Discover More