Updating your profile photo is a great way to personalize your Humi account and only takes a minute to do.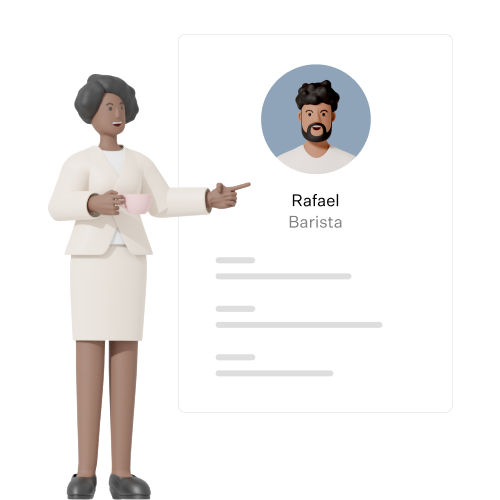 Follow the steps below to change your Humi profile picture:
1. First, make sure you are logged into your Humi account. Next, click on the "Profile" module on the left menu.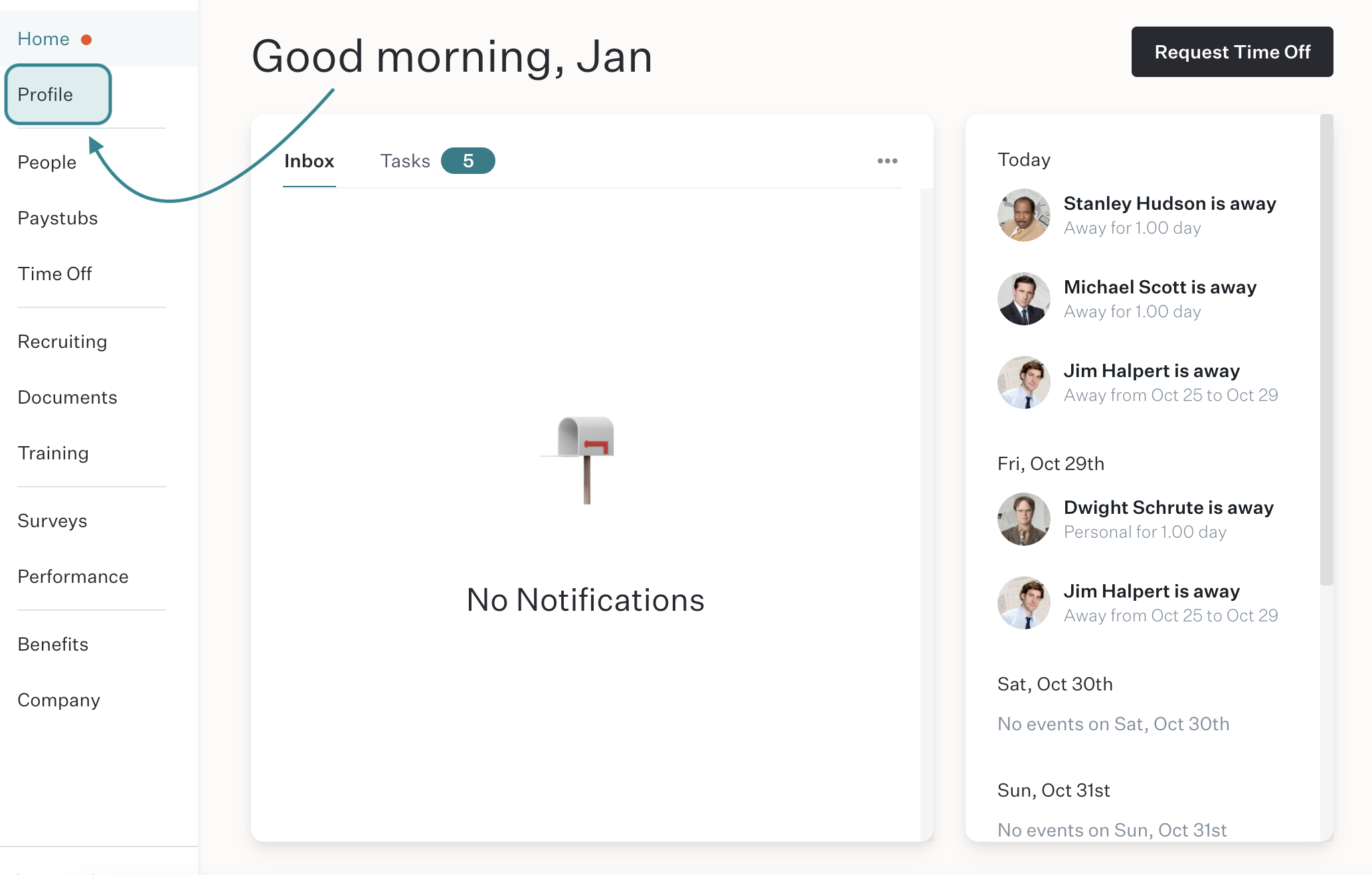 2. Now that you're in your "Employee Profile," this is where you can upload your profile picture. Navigate to and click on the pen icon located on the bottom right of your picture.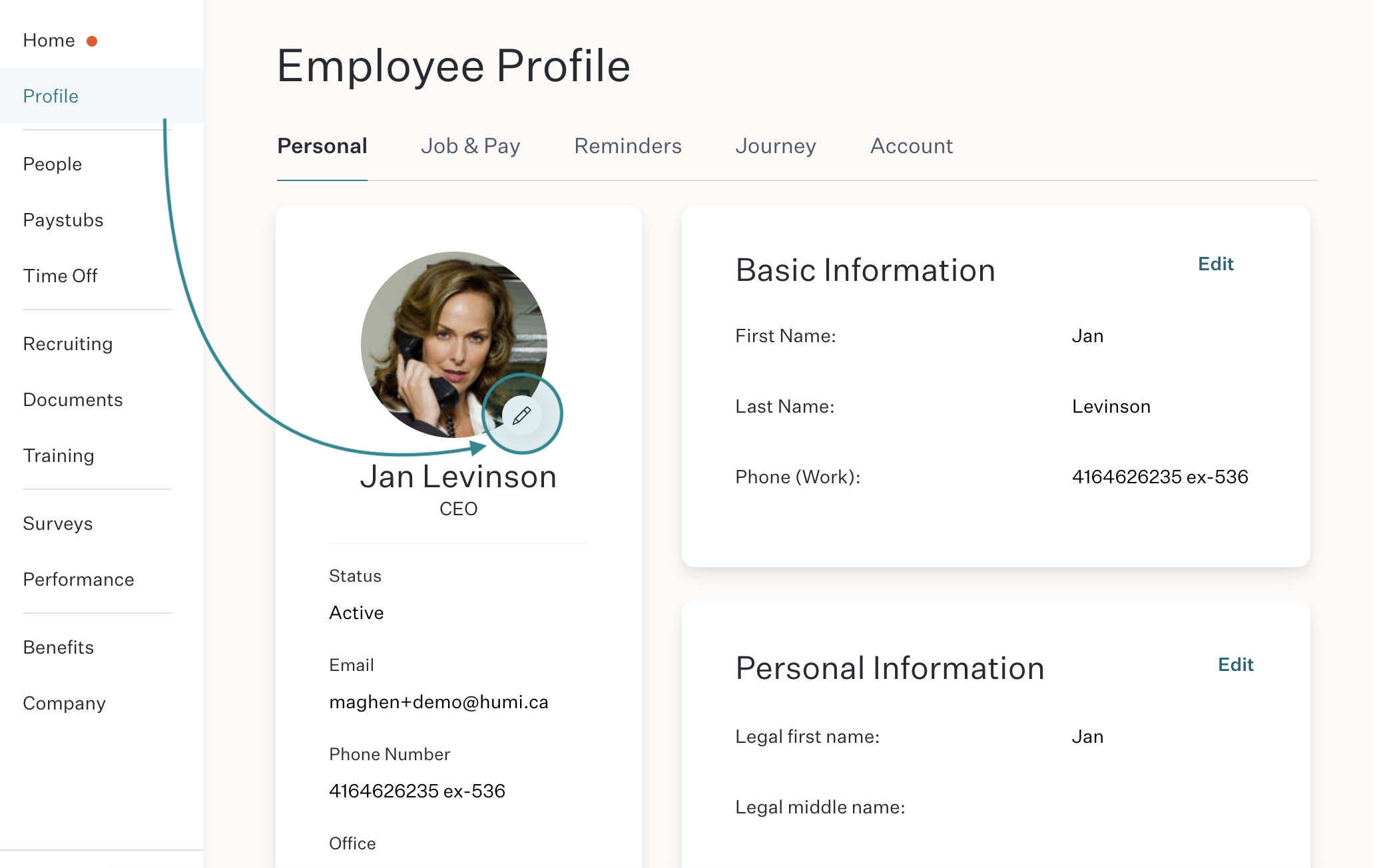 3. Once you've clicked the pen icon, a drop box will appear, asking you to drop in an image or click to browse for an image. Find the image you want to set as your profile picture and upload it here.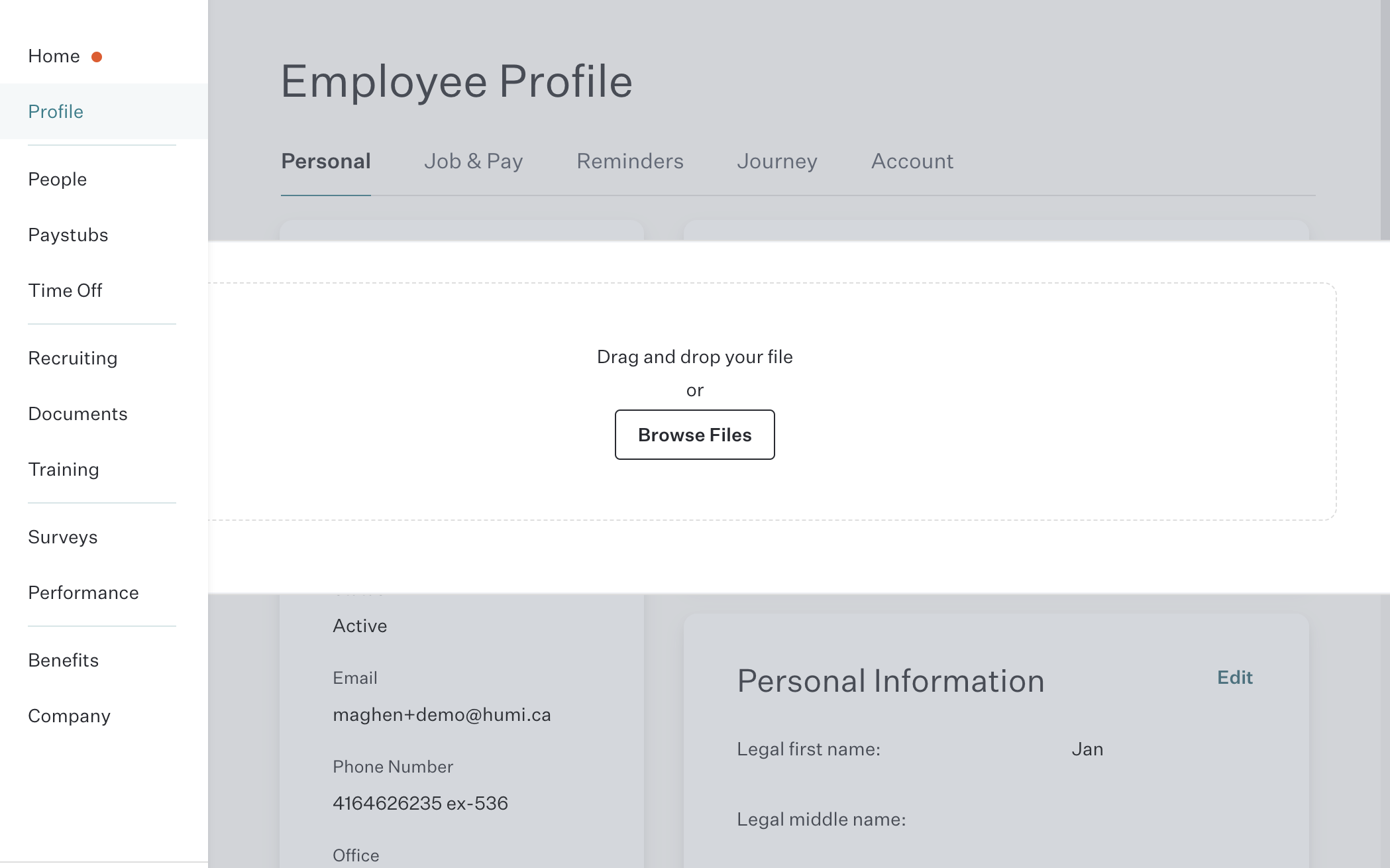 4. Next, you'll be prompted to adjust your image. Crop if with the circle provided, anything that is highlighted within the circle will be in your profile picture. When you're satisfied with the image, click "Save" in the bottom right corner.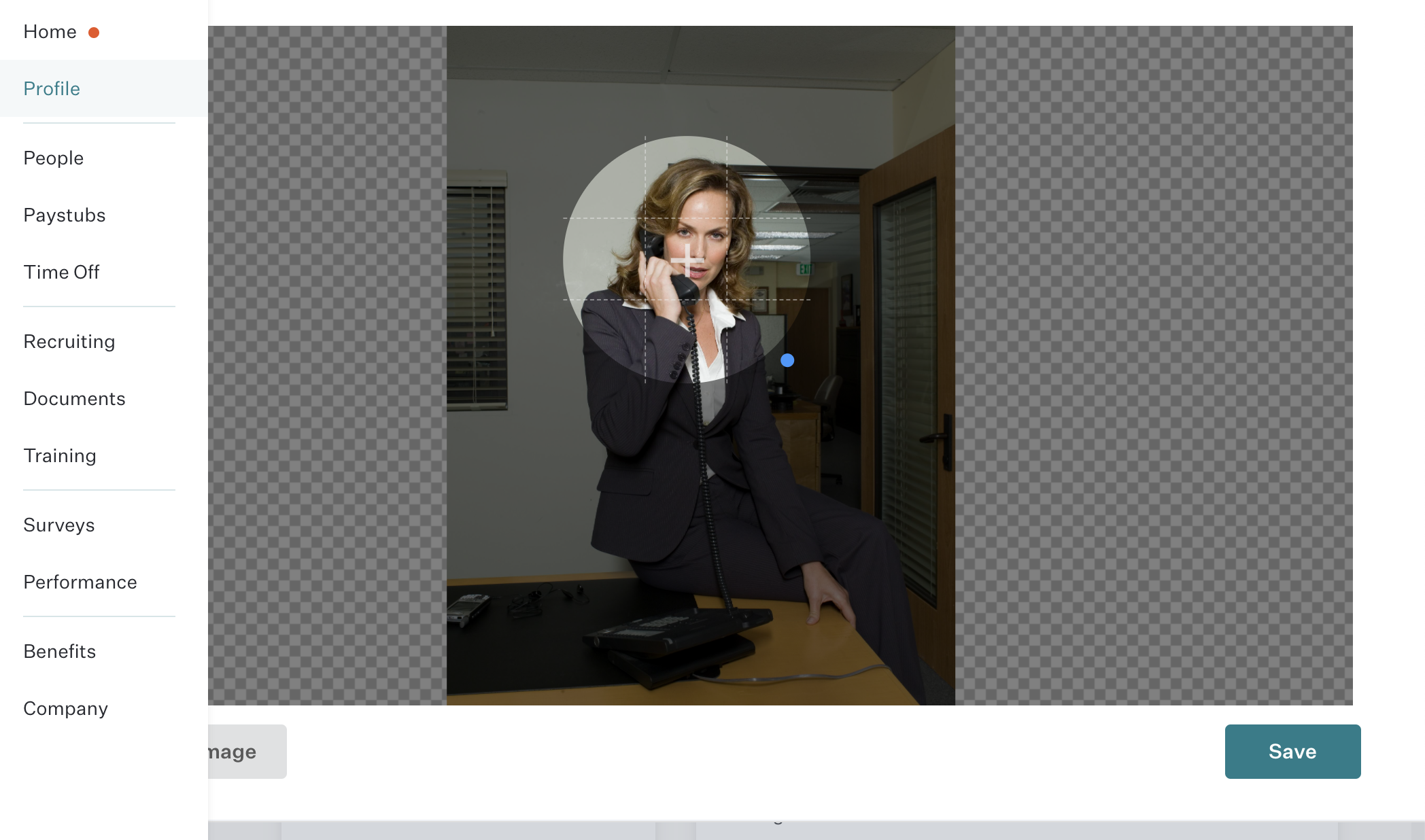 5. Congrat! You'll now see your updated photo in the profile picture area.