Your Humi Inbox is the first thing that you'll see when you log into your Humi account.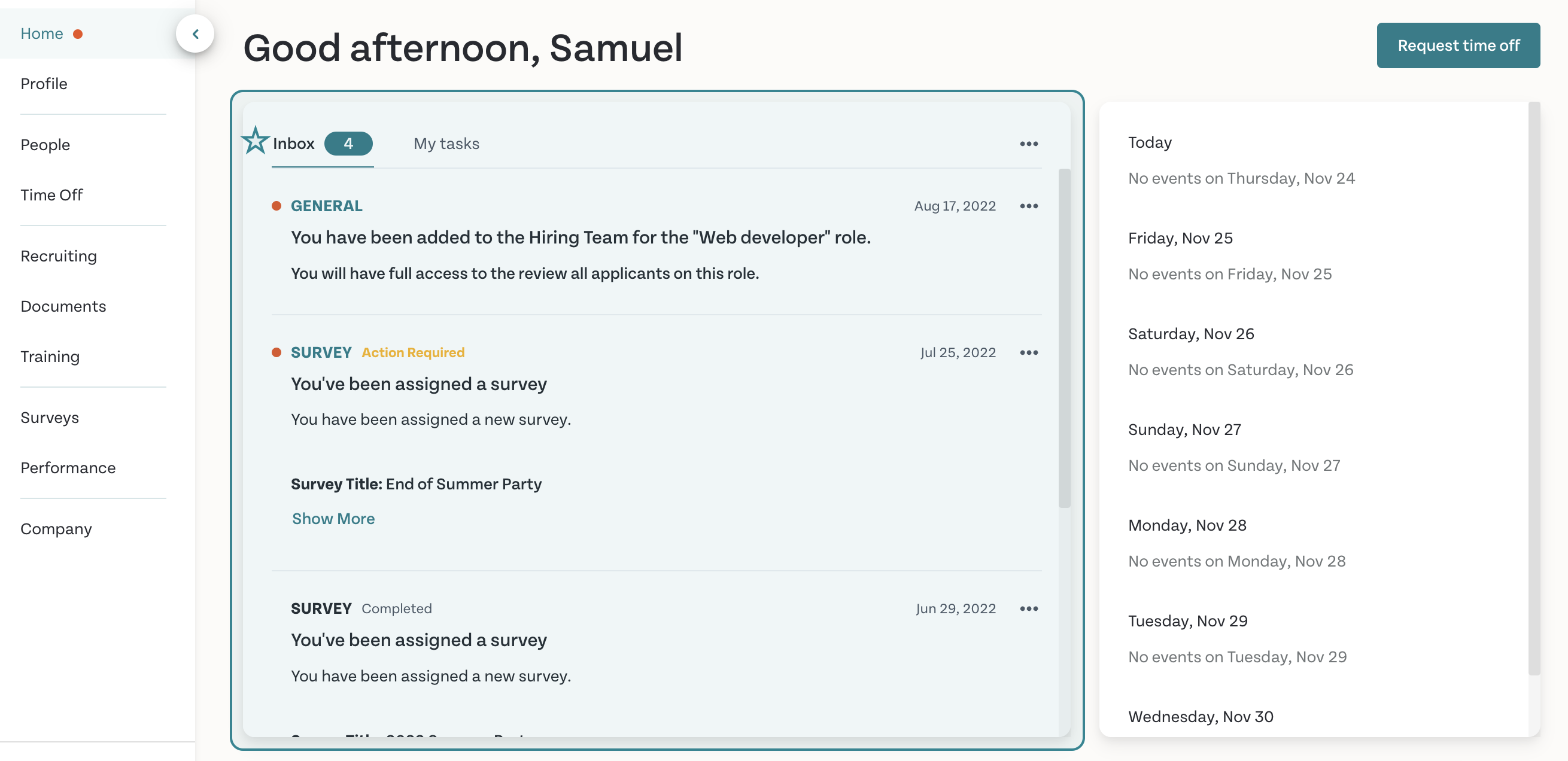 Unread notifications are indicated by a red dot next to the notification title.
If you've been assigned a survey or something else that requires action, you'll see an "Action Required" note next to the notification. When you click on the notification, Humi will take you to the page where you can complete the action.
Mark all notifications as read, archive all, or view archived notifications
If all your inbox notifications are general information that requires no action, you can read them quickly and then "Mark as read" or "Archive" them to remove them from your inbox view.
Archiving your notifications doesn't delete them; you can always view archived notifications by following the step below.
Click on the three dots in the top right corner of your inbox and select the option you need.
How to archive or mark individual notifications as read/unread
Archiving or marking specific notifications as read/unread is similar to the above for all notifications, except you will do it on the specific notification you require.
1. On the notification you want to modify, click the three dots to the right and select the option you need.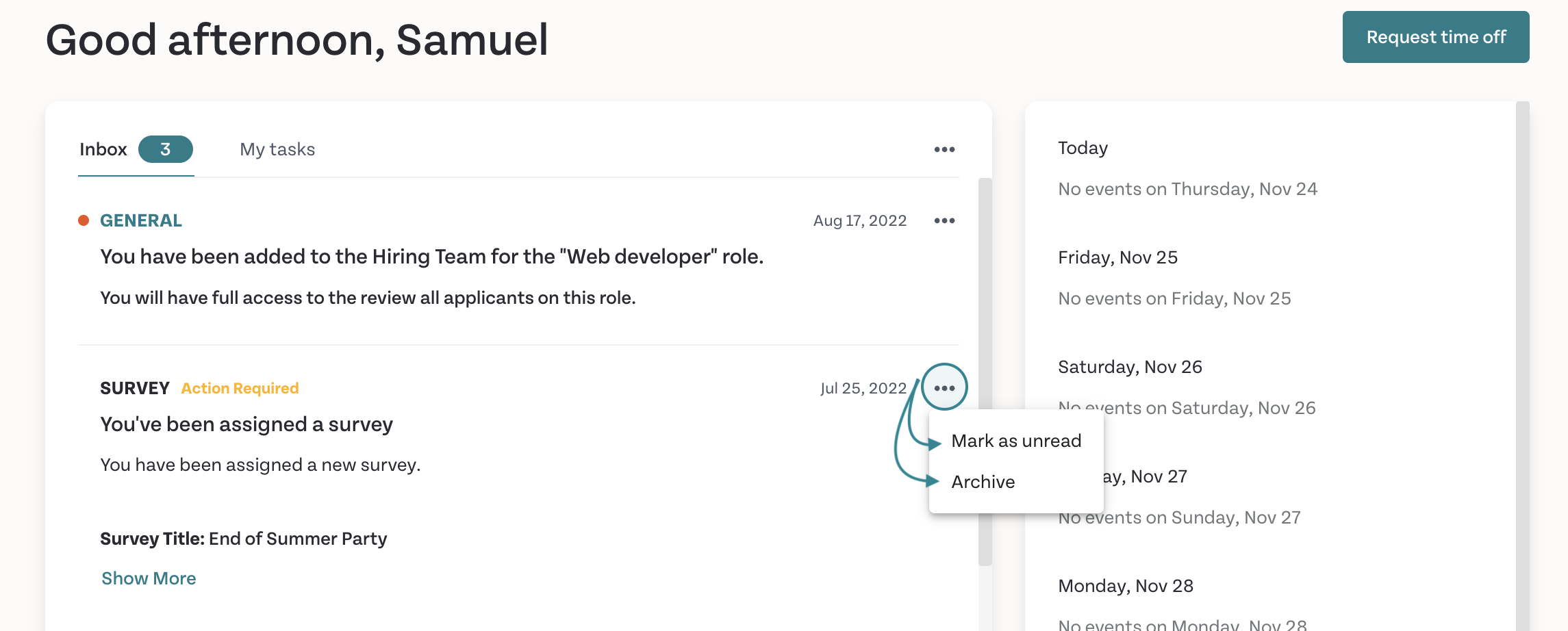 Congratulations! You now know how to check your notifications in your inbox, as well as keep it organized and up to date with things you want to focus on.
Discover more about Humi