1. First, make sure you are logged into your Humi account. Any notifications that you have received you will see in the "Recent" section of the home screen. You will also see the actual number of notifications that you have in the top left, beside the home button.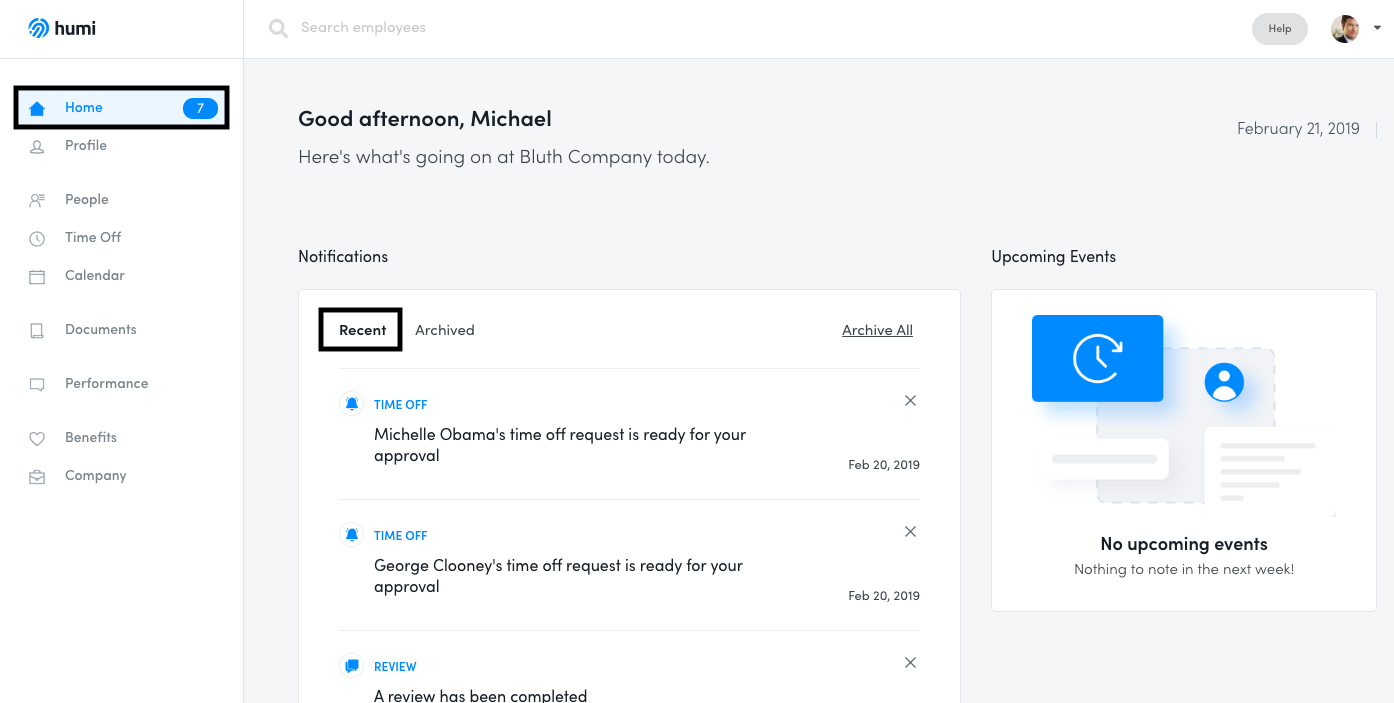 2. Once you are done with the notifications, you can archive them by hitting the "x" button in the top right of the notification box. you could also hit "Archive all" to send all of your notifications to "Archived" at the same time.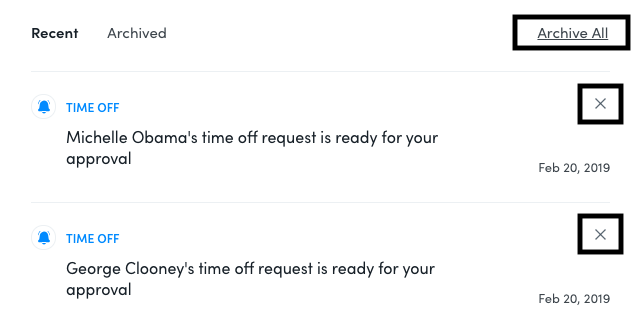 3. You can also see all of your notifications that you have archived in the archived folder. If you want to re-look at something or have accidentally archived an item you didn't want, you can always un-archive it, and it will appear back in your recent section.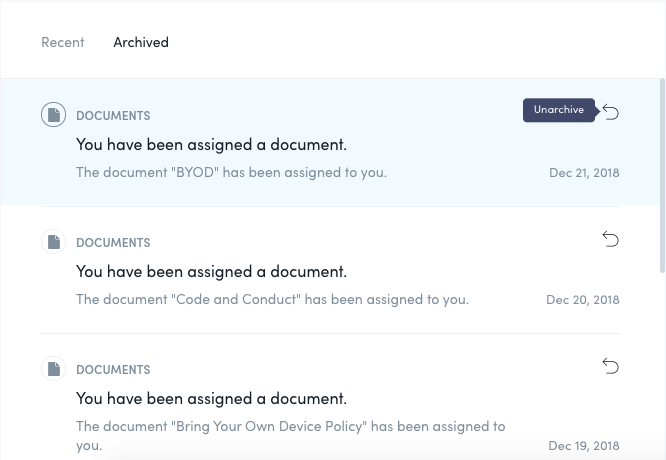 Congratulations! You now know how to check your notifications in your inbox, as well as keep it clean and up to date with what you want to focus on.