1. First, make sure you are logged into your Humi account. Now go over to the left navigation bar and click on "Profile".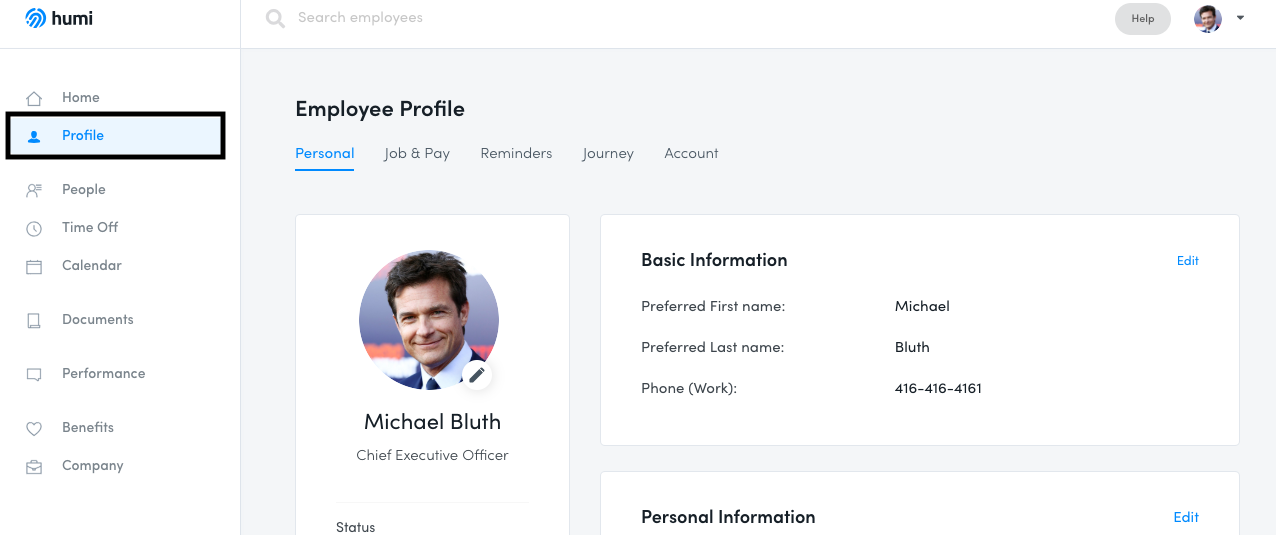 2. Now that you are in your profile click on the "Reminders" tab.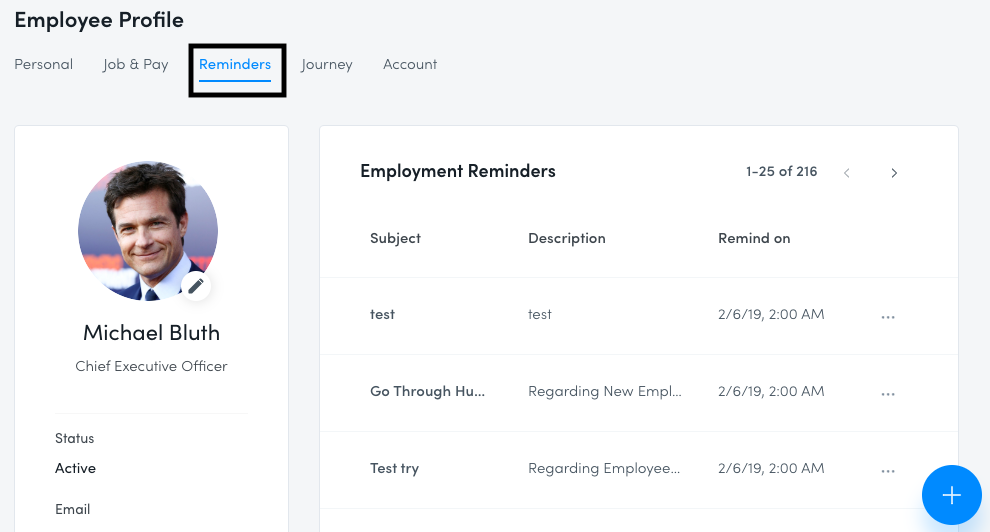 3. In the bottom right of the reminders tab, click on the big blue + sign to add a reminder.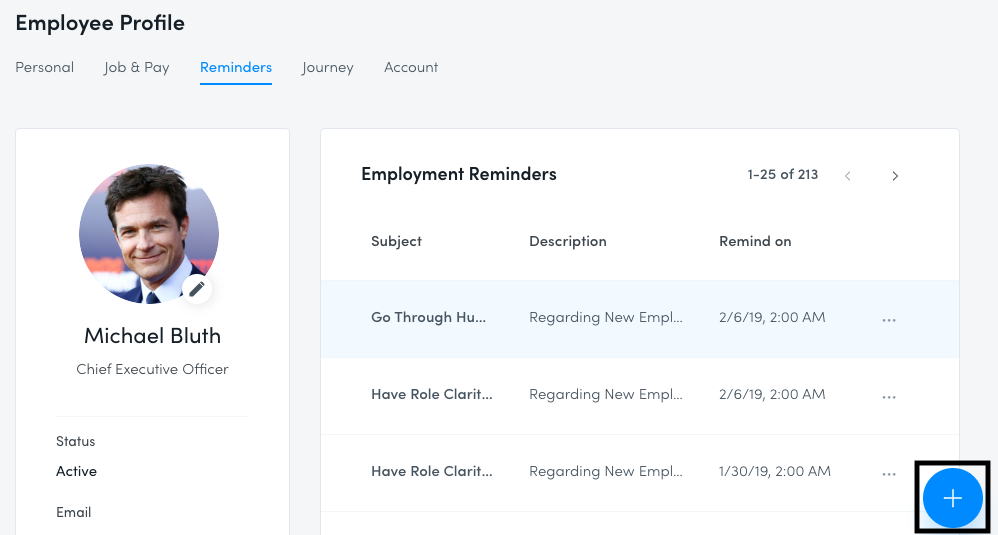 4. A page to add a reminder will come up. Put in the subject, what time to remind yourself at, and if you want to repeat the reminder. Lastly type in the reminder that you want to remind yourself of. When you are done, click the blue save button at the bottom.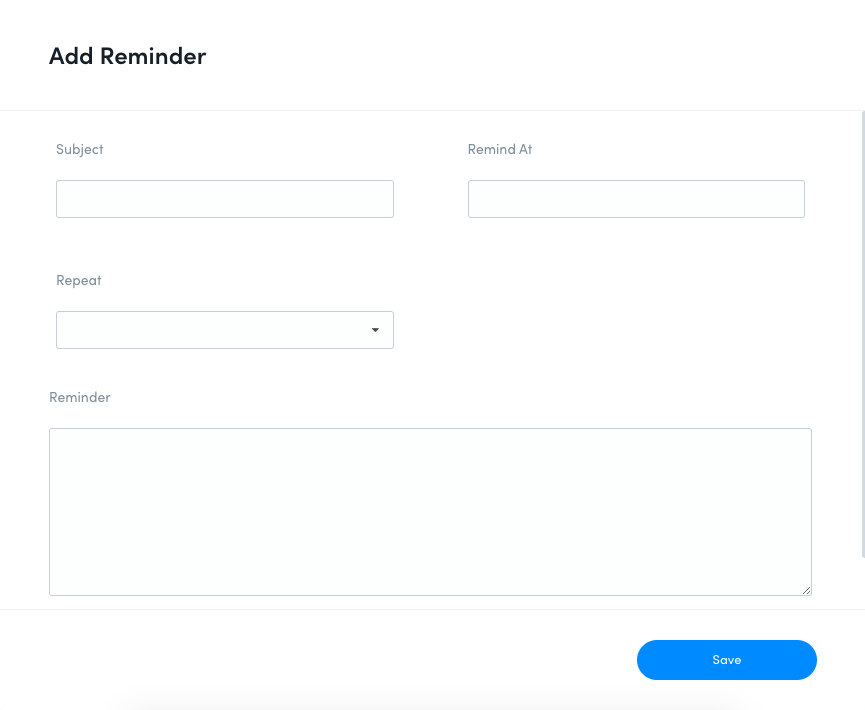 5. You will now see your reminder show up in the employment reminders box.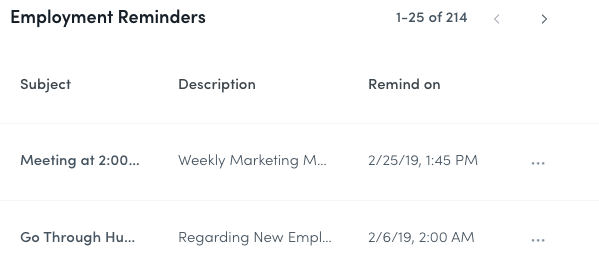 Congratulations! You have now successfully created a reminder.