Welcome to Humi!
If you're here because you're a little confused about how to use your new HR platform, and want to know how to log in to your Humi account, you're in the right place.
Important:
This guide is for you if you've already created your Humi account/password after receiving your Onboarding Email from your Humi Admin. If you have not created your Humi account/set up your password, please request an invitation to Humi from your HR admin.
Logging into Humi is a really easy process, just follow these steps:
1. Open your web browser.
2. In your browser search bar type n Humi.ca and hit enter/return. This will bring you to the Humi Homepage as seen below (Please note: The homepage images may change, but the "Log In" button will always be in the top right corner):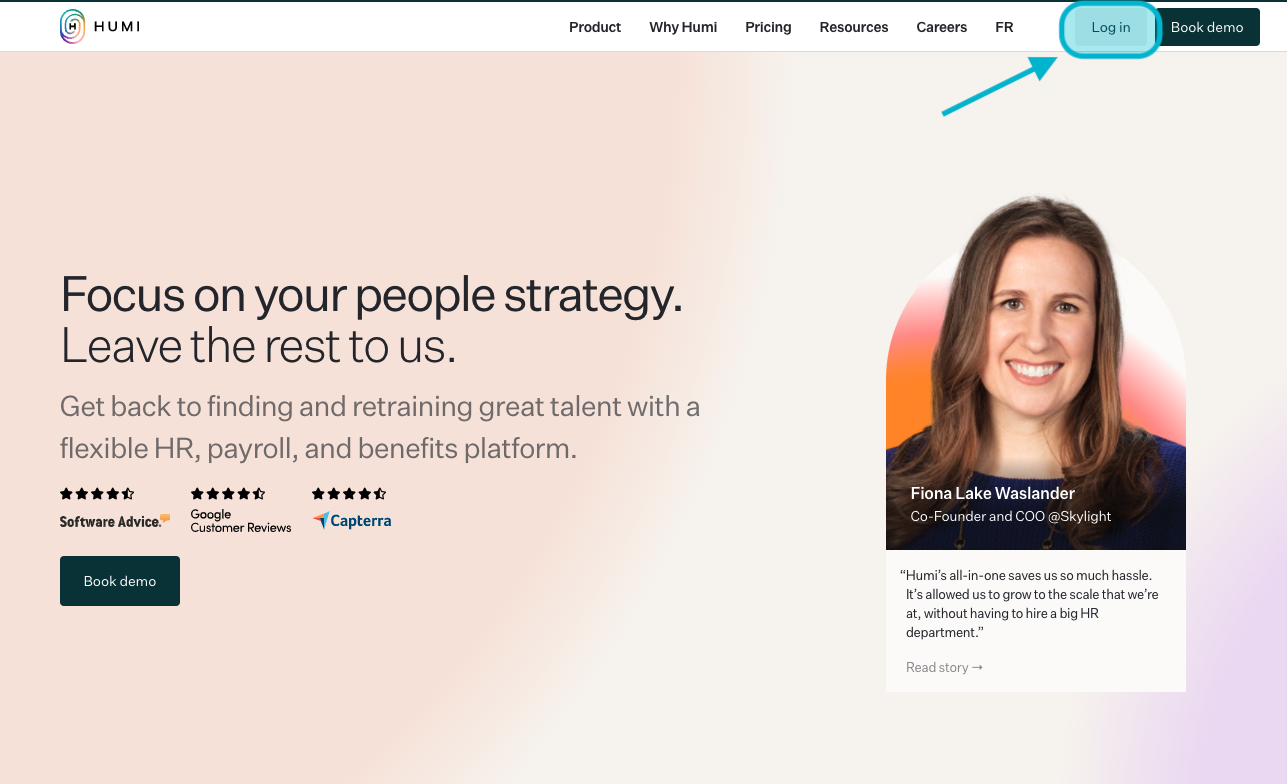 3. After you click the "Log In" button you will be redirected to the Log In Page. Enter your email and password and Sign In.
4. After entering the correct email and password, you're in! Congrats 🎉