Changing your Humi password is easy, keep reading to learn how to do so.
1. In Humi, click "Profile" on the left menu.
2. In your employee profile, click on the "Account" tab.
3. Scroll down to the "Password" section and click "Edit" on the top right corner.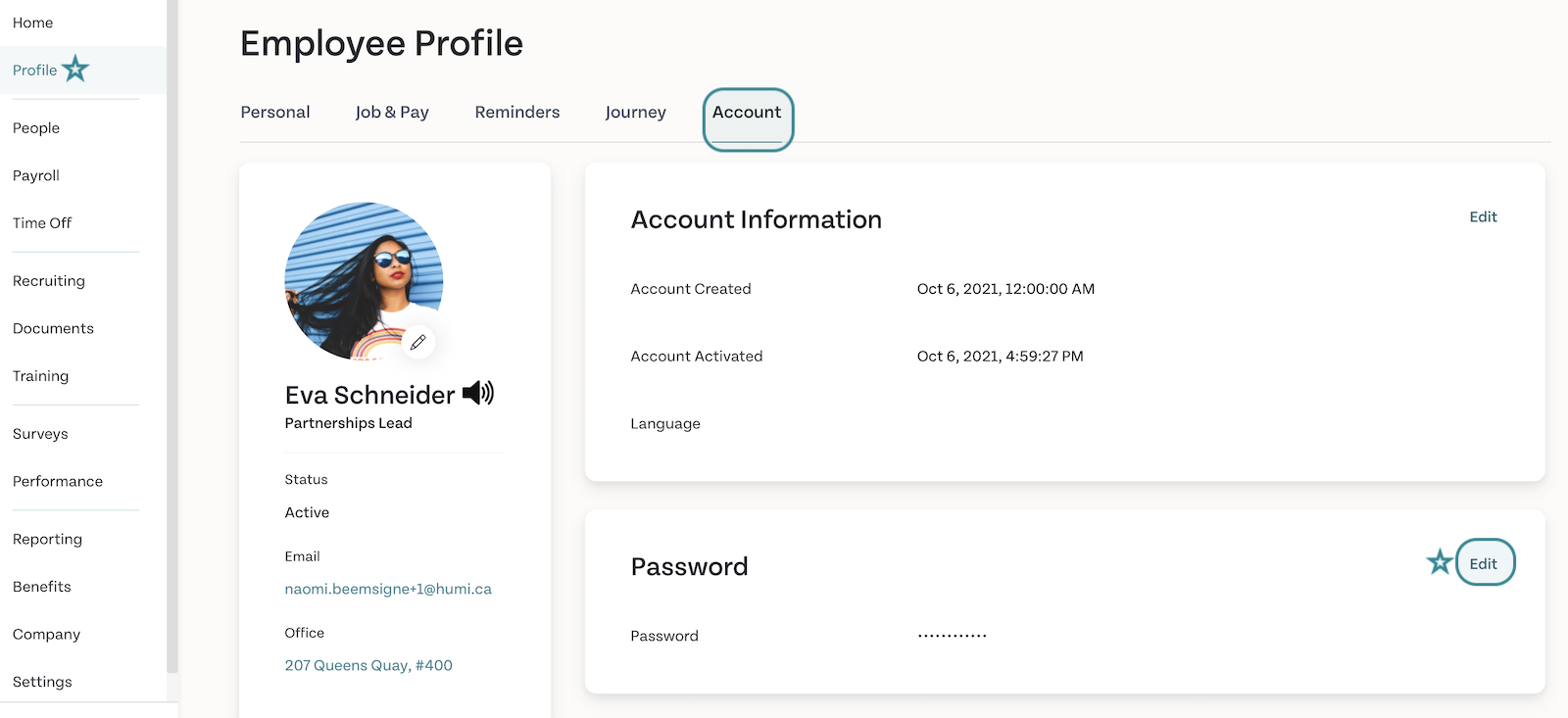 4. In the pop-up, enter your new password and confirm the new password then click "Save."
Your password must contain:
1 lowercase character
1 number
8 character minimum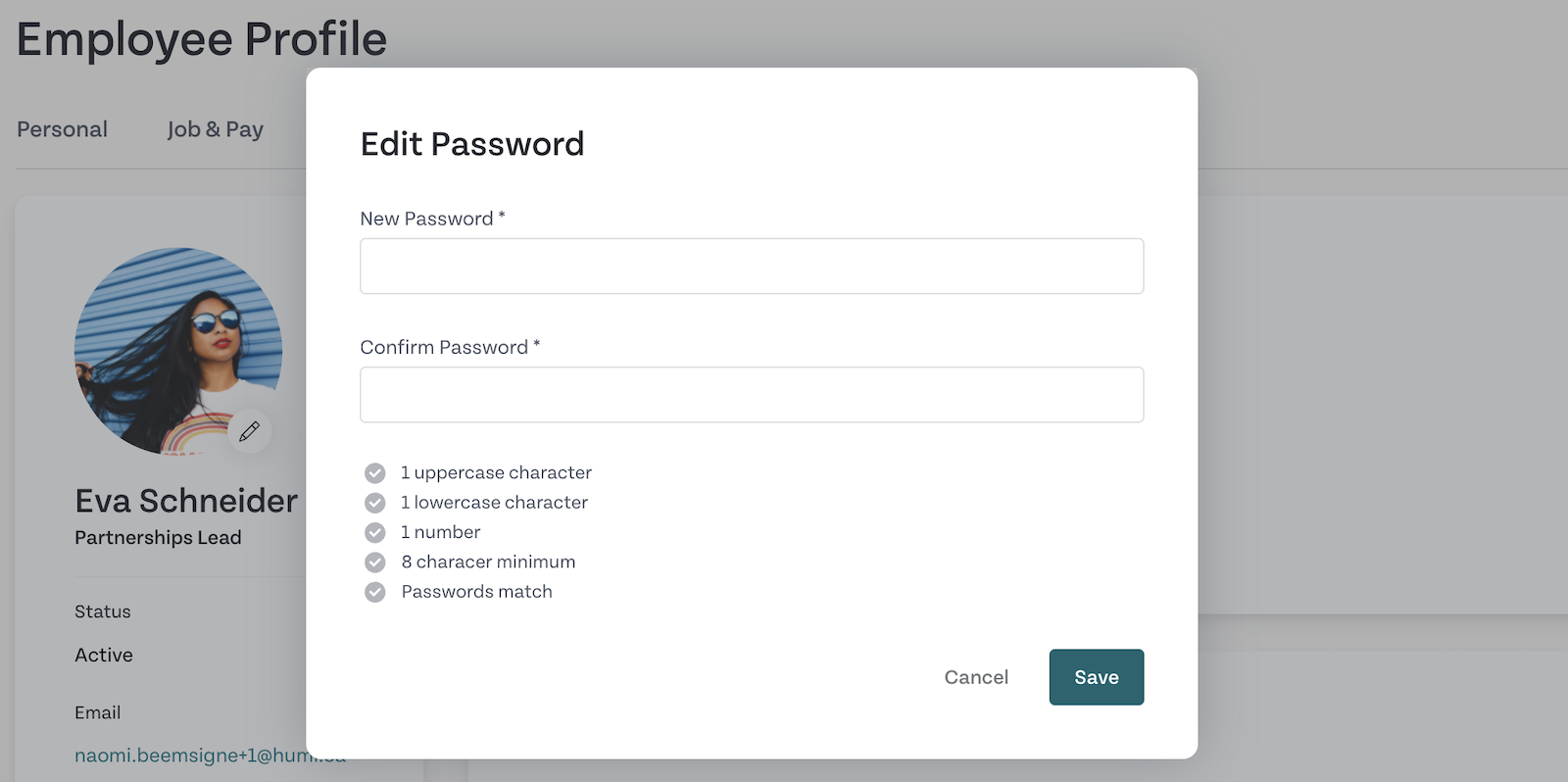 Congratulations! You now know how to change your password.