Cyber security is more important than ever in our ever-changing technological world. If you need to change your password quickly, this article will show you how.
Summary
Profile > "Account" tab > "Password" section click "Edit" > Add your new password > Save
1. Click "Profile" on the left menu to go to your employee profile.
2. In the "Account" tab, scroll down to the "Password" section and click "Edit" in the top right corner.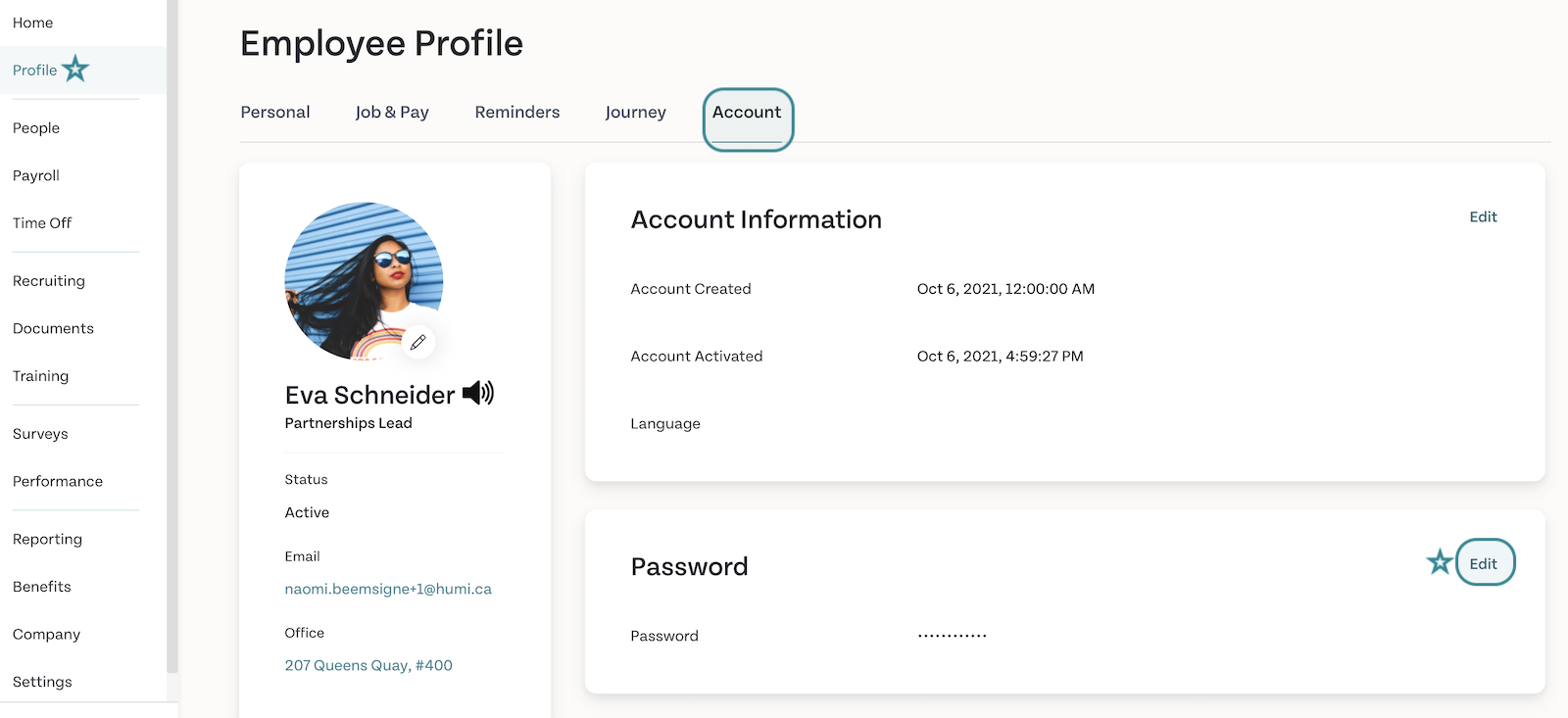 3. In the pop-up, enter your new password and confirm the new password, then click "Save."
Your password must contain the following:
One lowercase character
One number
Eight character minimum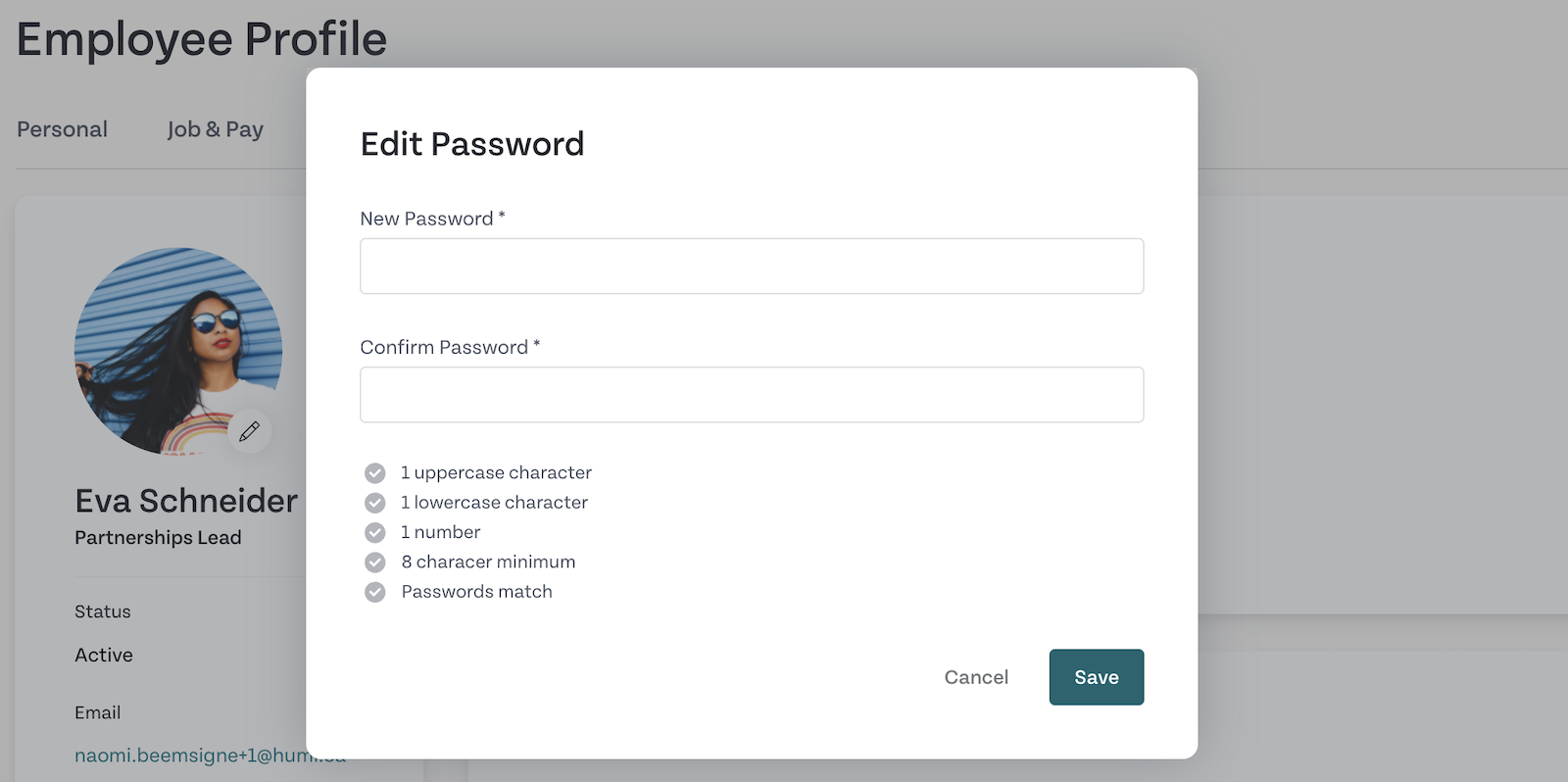 You've successfully changed your password and must use it to log in to Humi going forward. To keep learning how to use Humi, use the links provided below.
Discover more