If you opened a new bank account or noticed an error in your banking details entered in Humi, we've made it easy to update your banking information from your employee profile.
How to update your "Banking Information"
Summary
Profile > "Job & Pay" tab > "Banking information" section > Edit > Enter banking details > Save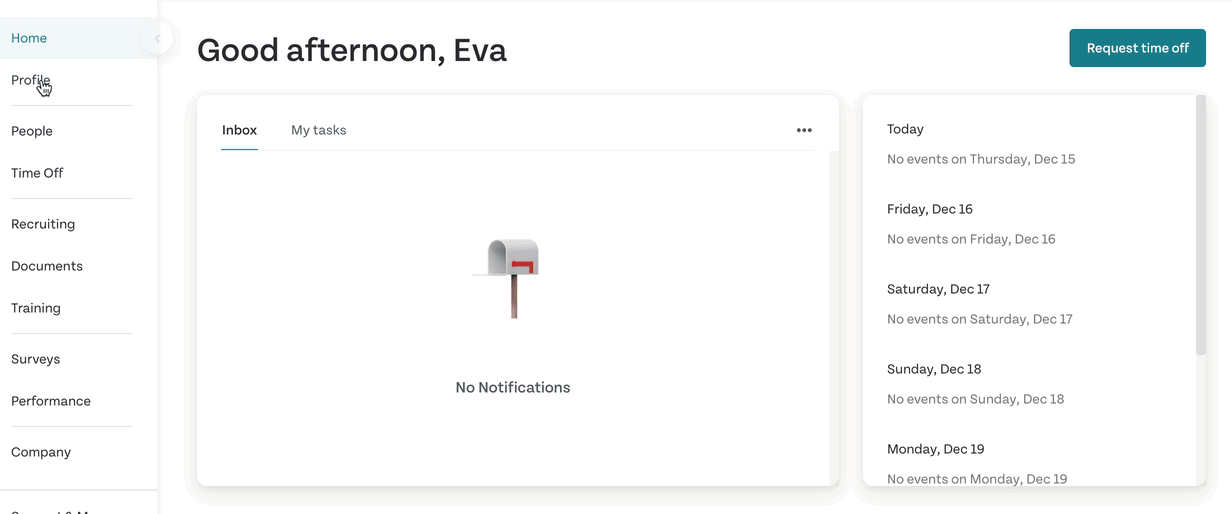 Click "Profile" on the left menu to go to your employee profile.

In the "Job & Pay" tab, scroll down to the "banking information" section and click "Edit" in the top right corner.
Complete each of the fields in the "Edit banking information" pop-up.
Note
Bank Institute Number (also known as the Institution Number or Bank Code) is always three digits
Bank Transit Number (also known as the Branch number) is always five digits
Bank Account Number lengths vary based on the institution but are typically 7-12 digits in length
4. Double-check that the banking details you entered are correct, then click "Save."
Your banking information is updated and you will receive your next payment in the account you entered.
To keep learning about how you can use Humi, use the links below.
Discover more